We get it. It's been a busy week. Luckily, we're here to catch you up on the release date of the Apple Watch, VR headsets in Hollywood and all the other cool stuff you may have accidentally glossed over during five days on the daily grind....
---
If you accepted an invitation to buy Amazon's Echo speaker, you've noticed that the device didn't have a vast musical vocabulary at first -- you could tell it to play iHeartRadio or Prime Music tunes, and that's about it. You'll have a better time of...
---
Marriott wants you to know that it's completely done trying to block guests' personal WiFi connections -- it has even given up convincing the FCC to give it permission to do so, a spokesperson told Engadget. The company already announced that it won'...
---
We're starting to wonder if it's nigh-on impossible to keep The Pirate Bay down. Just weeks after Swedish police raided the bootleg file site and knocked it offline, it's back -- TorrentFreak reports that almost everything is up and running once agai...
---
I'd like to think my tweets offer some cultural value and promote a better world. I consume plenty of brilliant films and scholarly articles, then reflect my learnings on Twitter multiple times a day. So when I heard there was a tool to turn my tweet...
---
HTC hasn't always had success upgrading One users to the latest version of Android within its promised 90-day window, and history is unfortunately repeating itself with Android 5.0 Lollipop on the way. The phone maker is now warning that "some carrie...
---
Apps have done wonders for music creation, and now there's mobile software from Casio that aims to make it even easier. The Chordana Composer app for iPhone creates a track basked on a melody that you create by singing or whistling two bars of a tune...
---
Recommended Reading highlights the best long-form writing on technology and more in print and on the web. Some weeks, you'll also find short reviews of books that we think are worth your time. We hope you enjoy the read. A Look Back at the Doomed...
---
Have a BMW, Mini or Rolls Royce with the ConnectedDrive feature parked in your driveway? Maybe all three? Well, it turns out there was a bug that allowed ne'er-do-wells to manipulate it -- entirely wirelessly. According to Reuters, by simulating a fa...
---
Tesla's Model X has been spotted in the wild; a new DARPA technology lets robots learn from YouTube videos; and Verizon is changing its policy on "supercookies." Get the details on these stories and more in the Daily Roundup....
---
Google's plan for a connected home including Nest and Dropcam lost a few family members today. Nest's Vice President of Technology Yoky Matsuoka and Dropcam cofounder Greg Duffy have left for other ventures, according to The Verge's sources. Matsuoka...
---
While we're sure Google Earth works just fine for your daily virtual 'round-the-world travels, the Pro version comes with some really useful features -- even better, it's now completely free. Google Earth Pro, which used to cost an eye-watering $399 ...
---
Just because you have cellular service in the subway doesn't mean you have good service -- in many cases, your data goes in the dumps when your train ventures underground. That won't be a problem in Chicago for much longer, though. The city has reach...
---
If you're a big fan of comedy specials that are unique Netflix, the latest from the man behind Parks and Recreation's Tom Haverford is on the way. On March 6th, Aziz Ansari: Live at Madison Square Garden will premiere at 12:01 AM PT. The title is ano...
---
Dutch art dealership and gallery Cook & Becker has been selling fine art prints from video games for a few years now. Thanks to partnerships with companies like Capcom, Naughty Dog, DICE and BioWare, it's offered artwork from critically acclaimed tit...
---
A woman who claims she was raped by an Uber driver in New Delhi last month has filed suit against the US-based car-sharing company. In a civil complaint filed yesterday in California, the unnamed woman, who's referred to as "Jane Doe," said the compa...
---
Talks of ESPN's standalone options are nothing new, and for the 2015 Cricket World Cup, the network is offering a cable-free standalone subscription. Access to the event's six-week slate of 49 matches will cost viewers $100 for viewing on the web. Te...
---
There's no doubt that companies spent a ton of money in the FCC's latest wireless auction -- $44.9 billion of it, to be precise. But who was it that was so eager to part with their cash? You don't have to wonder for much longer. The FCC has revealed ...
---
At long last, Google Now will support third-party apps. That means that in addition to serving you helpful information like when your next appointment is and how long it'll take you to get to the airport, Google's predictive search app will now push ...
---
The results from Uber's six-week-long external privacy audit, spurred on by several high profile security controversies, are in. And, surprisingly, the final report looks positively rosy for the on-demand taxi company . "Uber has dedicated significan...
---
If you missed out on the cult classic Indigo Prophecy (("Fahrenheit" in Europe), the first stab at a pseudo-cinematic game from Heavy Rain developer Quantic Dream, you've now got a good reason to give it a spin. A revamped version of the title has ju...
---
Yet another project is graduating from experiment to proper part of Google. Only two weeks ago, Glass left the confines of the Skunk Works-like Google X and became its own division headed up by Nest co-founder Tony Fadell. Now Project Tango, the 3D-s...
---
Let's be honest: Kids are really easy to entertain. Give 'em something that makes noise and flashes some pretty colors and they're set. And that's pretty much what Vine does, ad infinitum. There's sounds, and sites and it loops forever or until the k...
---
Living a wholly private life on the internet is getting to be impossible, but months of thinkpieces and public outcry finally seem to have done a little good where one company is concerned. According to the New York Times, Verizon Wireless is giving ...
---
It may look like a Prius that's been vomited on by Mad Max, but the vehicle you see in the clip below is probably Tesla's long-delayed Model X SUV. You see, when companies begin stress-testing vehicles, they dress them down with a dodgy paint job and...
---
Gizmodo The Gadgets Weblog
The U.S. Army is open-sourcing a code it uses to analyze cyberattacks. For the past five years, whenever a Department of Defense network has been compromised, the Army has used the Dshell framework to do forensic analysis on the attacks.
---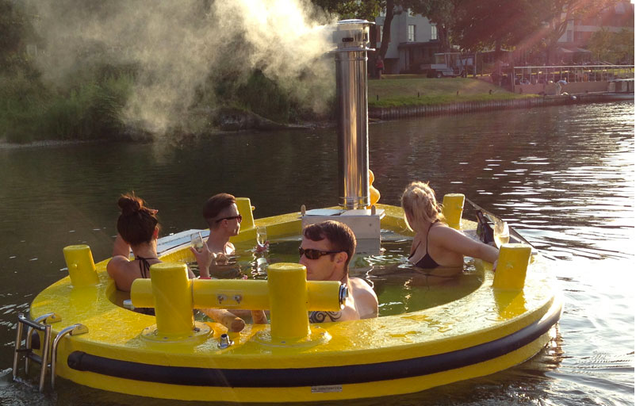 Toot toot! I have discovered the apotheosis of transit and it is a hot tub tug boat. HotTug is both real and as incredible as it sounds, a hot tub that doubles as a BOAT.
---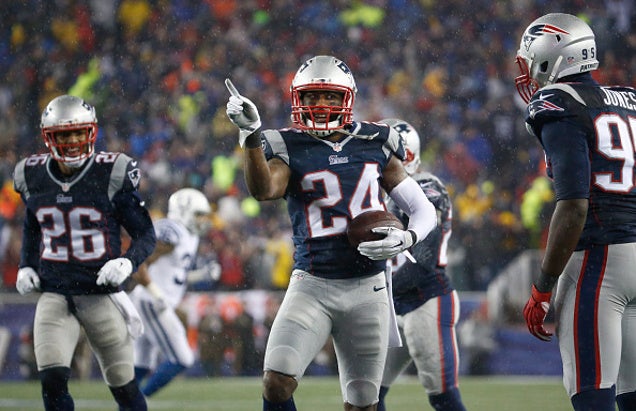 Superbowl XLIX is tomorrow. Cord-cutting SportsHeads need not fret: If you don't have a TV, it's pretty easy to watch it online this year. NBC is streaming it for free on its website, and even if you don't have cable, you'll be able to watch from within the U.S.
---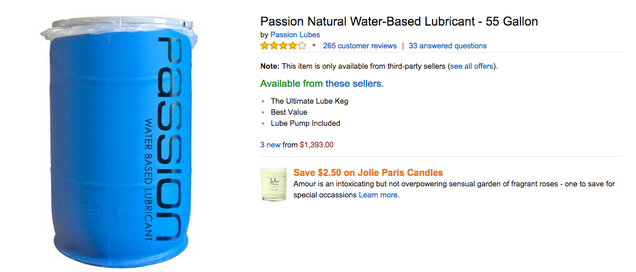 You can buy almost anything online. There are lots of normal options, like shoes or groceries. But you can also order a ton of whacky shit, like a life-size statue of obese Arnold Schwarzenegger or a TaskRabbit to come stand motionless and unblinking in your kitchen while you dance around them to the music of Fleetwood Mac. Amazon will sell you a 55-gallon tub of lube!
---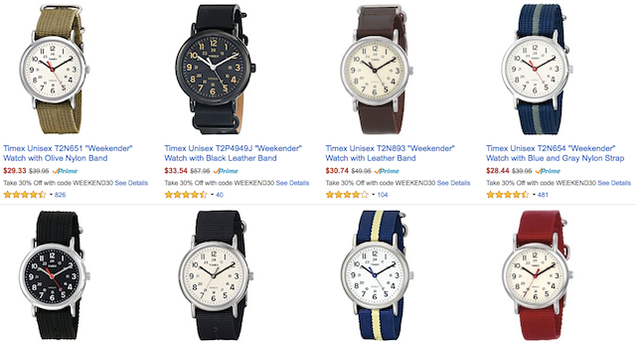 Timex's Weekender Watches are the most popular we've ever listed in our Commerce segments. They're extremely versatile and come in a variety of colors, and today they're marked down to the $30 range, plus an additional 30% off with code WEEKEND30. [Amazon]
---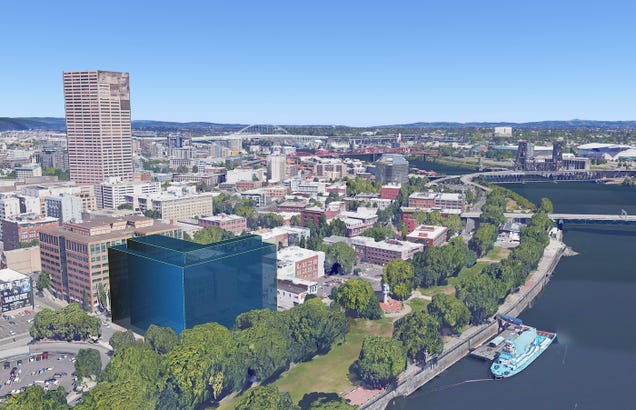 Google Earth Pro, the premium version of Google's popular Google Earth service, is now free. Google sliced the price from $400 a year, so this is a pretty solid deal. If you like to make 3D measurements or create HD videos of virtual trips around the world, I'd jump on this. You can download the software key directly from Google and start an online global journey.
---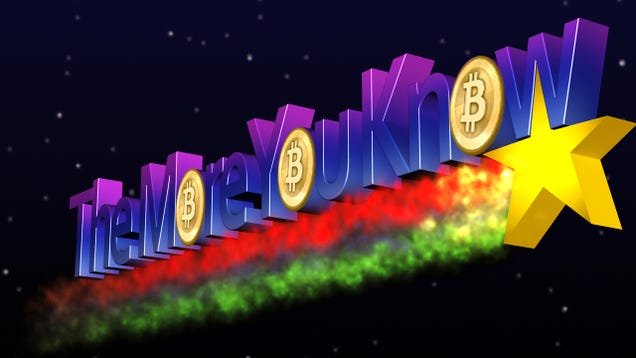 Hello my cryptocurrency-lovin' friends. I just want to have a casual chat, but not that casual, because I'm worried about some of you. Some of you who may be operating under the assumption that Bitcoin is anonymous. It is not.
---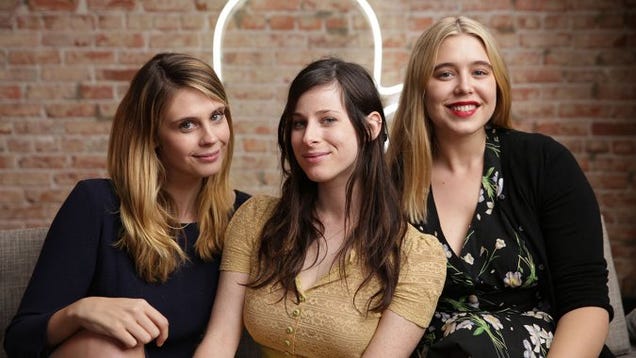 Snapchat has unleashed its first ephemeral scripted webseries, Literally Can't Even. The first five-minute episode, "Sip & Surf Party XXX," is available today on the Snap Channel in the app's new Discover platform.
---

Magic Leap is secretly building a headset that could blend computer graphics with the real world . Recently, we lucked into a treasure trove of illustrations from Magic Leap about what that future might hold. There's just one problem: Magic Leap didn't actually create all those awesome UI concepts. It copied them.
---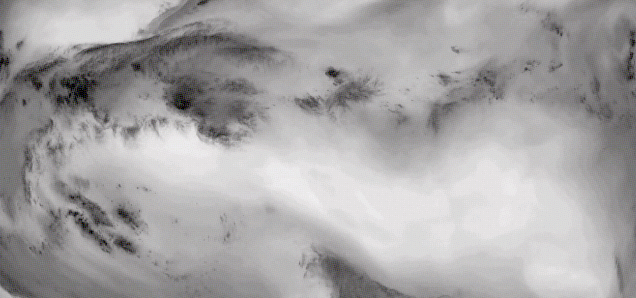 Here's something you don't see every day: An ultra-HD time-lapse of Earth, as seen in infrared.
---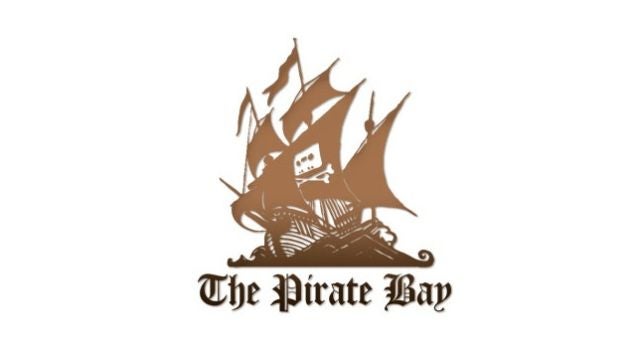 Update, 2:57 pm: Looks like it's down again. Will report back when I hear more about the outage.
---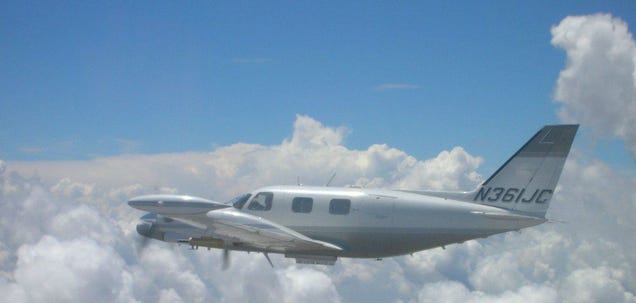 This sounds fake as hell but it does have some scientific backup: A luxury travel company is offering a $150,000 cloud-killing package to guarantee sunny wedding days in the south of France. Pilots will consult with meteorologists to fly planes near the ceremony space three weeks leading up to the wedding. The planes spray silver iodide at clouds, which is supposed to cause them to condense and get all the rain out of the way. Boom! Sunny pictures.
---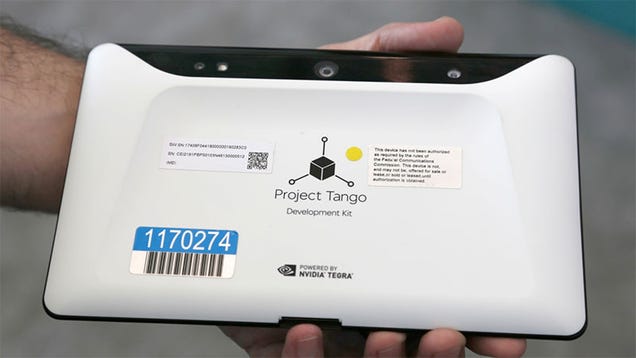 Google ATAP (that's Advanced Technology and Projects) is where wonderful things are born. Things like the animated magic of Glen Keane's Duet or the modular Project Ara smartphone. It's all great stuff, but it's also all experimental—if a project doesn't make enough progress in two years, it's dead. But Google's Project Tango is alive and well: it just graduated from ATAP.
---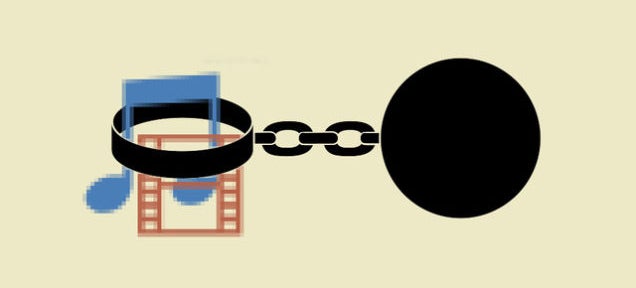 DRM, or digital rights management, is a digital lock placed on media content and devices. Supporters say DRM protects businesses and artists from piracy and theft. Sounds good, right? Opponents say it kills innovation, doesn't stop piracy, and helps malware distributors. This month, a group led by the Electronic Frontier Foundation has assembled to come up with ways to fight DRM.
---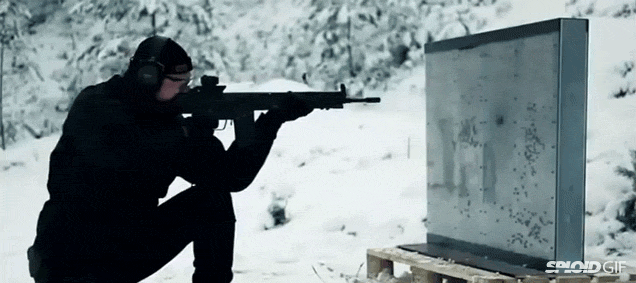 Somehow a wall filled with these hard ceramic balls is bulletproof. It stops bullets from penetrating through the wall and even prevents bullets from ricocheting off the wall too. It's basically the best shield against a gun we have.
---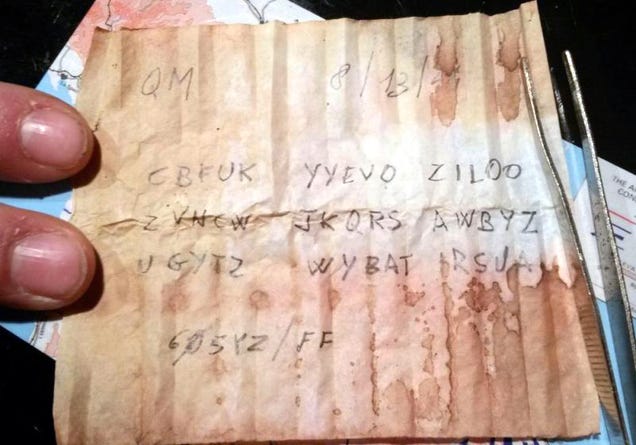 August, 13, 1944. The British 8th Army occupies Florence. The Allies finally break out of Normandy. Meanwhile, somewhere in the south of Tuscany, a soldier writes this encrypted message and hides it inside a bullet. In 2015, someone found it and deciphered it. It was the end of a hilariously absurd story.
---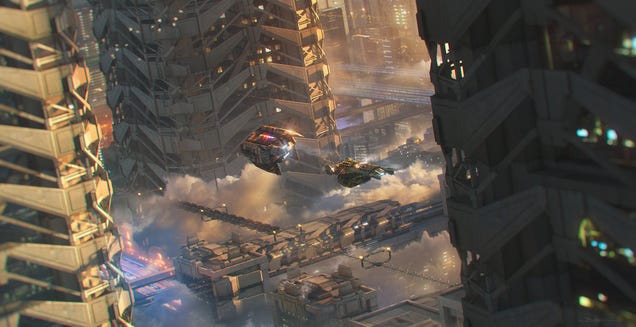 Even in a technologically-advanced future, we'll still need to put out fires.
---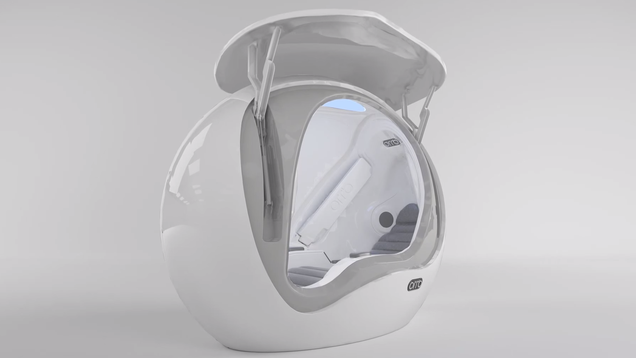 This is the Orrb. The futuristic pod is just large enough for one human to sit and stare at a screen in total isolation for the sake of "wellness and learning." It's like one of those nap pods you might find at Google, only more private and, somehow, more alien-looking. You know you want one.
---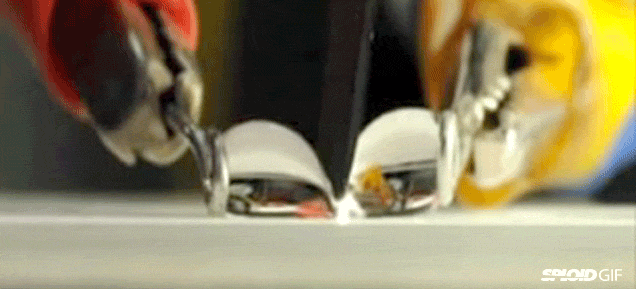 Black magic and sorcery and deals with the devil and breaks in The Matrix and possibly other dimensions. That's what super hydrophobic material is made out of. Like this super hydrophobic knife that just slices through a water droplet and cuts it in two. Are we really sure science can explain what my eyes are seeing?
---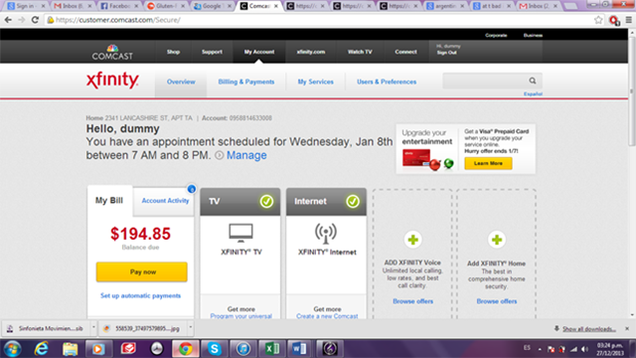 Remember a couple days ago, when the world learned Comcast had changed a customer's name from "Ricardo Brown" to "Asshole Brown?" Looks like our Ricardo might not have been the only one. More Comcast customers have reported similar incidents to Elliott.org. The name changes range from "dummy" to "whore" to the slightly confusing "Fakoe Bez" (sounds like "Fuck you, Bez.")
---