If you've ever tried to make your own movie, you know that emulating JJ Abrams isn't easy. Moreover, even if you were the greatest unheralded cinematographer in history, you still couldn't compete with Hollywood. After all, even modestly budgeted fil...
---
Streaming live TV over the internet is the latest entertainment land grab -- as more consumers cut the cord, plenty of companies are finding new ways to offer potential customers a way to get their live TV fix. According to a report from Bloomberg, Y...
---
Already trudged through all of what nuclear wasteland simulator Fallout 4 has to offer? Crossed the first two expansions off of your list? Suit up, because it's time to head to Fallout 4's fictional island of Far Harbor on May 19th.
---
Respawn is ready to break out of the Titanfall mold... and in a way you probably didn't expect. The game studio has announced that it's working with EA and Lucasfilm on a third-person Star Wars action/adventure. It's saying precious little about the...
---
Presentation apps may not be the most exciting software out there, but there's no doubt that tools like Powerpoint and Google Slides are important to large swaths of professional and educational users. Today, Google is adding what seems to be a prett...
---
The team of scientists and engineers who confirmed the existence of gravitational waves earlier this year have just nabbed a handsome $3 million reward as part of a special Breakthrough Prize in Fundamental Physics.
---
Would-be hackers don't always have to jump through hoops to bring down a website. Researchers have discovered relatively simple exploits in ImageMagick, a common package for processing pictures on the web, that let attackers run any code they like o...
---
It's springtime in downtown Phoenix, and Cobra Arcade Bar is open for business. Wednesday afternoon sunlight spills through two massive open windows at the front of the bar, illuminating silver tap handles, neon-splattered paintings from local artist...
---
Want to use a real, honest-to-goodness quantum computer yourself? Now's your chance. IBM has introduced a cloud-based platform, the Quantum Experience, that lets anyone try a 5-qubit quantum computer for themselves. You can run algorithms and expe...
---
Superhero comics are a notoriously difficult medium for beginners to jump into. Where to begin? So many are a continuation of long-running series, constantly referencing prior events or other characters' books. Marvel's latest attempt to solve the pr...
---
Well, dear viewers, our time has come to part ways. It's been an incredible year of question answering, but I'm moving on from the world of video for now. Thank you to the entire team here at Engadget for letting me make this crazy show (really,...
---
Look, whatever you think of the Gumball 3000 Rally, it does attract some spectacular machinery. High-end supercars and modded monsters are the norm, but occasionally, something really special pops up. Like the Batmobile.
---
To manipulate virtual objects in VR, you have to use an Oculus Touch or other "virtual wand" controller like some kind of hands-off, digital tong. To get an actual "haptic" or touch experience, you need real objects, but it's computationally challeng...
---
It's sort of cute when someone you know, usually an older family member, announces that he doesn't understand Facebook or smartphones. It's far less endearing when elected officials and law enforcement flaunt their ignorance of technology and cyberse...
---
That talk of Hulu getting into live TV? It's real. Company chief Mike Hopkins has announced that you'll see live entertainment, sports and news on the streaming service in early 2017. He didn't say which networks were involved or what it might cost,...
---
Brain death in humans is normally considered irreversible. Even if you keep the body running, those damaged brain cells just won't recover to the point where you get a fully functioning person again. However, that isn't stopping Bioquark or Revita Li...
---
Some of the UK's iconic telephone boxes will soon be converted into small personal offices. Bar Works, a company operating a trio of co-working spaces in New York, has leased 15 of BT's old call receptacles in London, Leeds and Edinburgh. They'll soo...
---
As the one year anniversary of Apple Music approaches, a report suggests it could be getting an overhaul. Bloomberg claims the service will get a rebooted user interface, one that will likely bring the streaming and download offerings closer together...
---
Although Amazon UK has made a small foray into the world of groceries, it has yet to fully take on Britain's supermarkets with the launch of its Fresh service. That could soon change, however, after The Grocer got wind that the company has already be...
---
Today on In Case You Missed It: A horse-sized, standing CT scanner has been invented to keep your equine pals from being tranquilized before images are taken; a sea urchin mouth was used as inspiration for a robot that could be sent to Mars to coll...
---
Do you remember the EHang "delivery drone for humans" from CES 2016? The company is still around, and has cranked up the level of hype with a new deal. It will develop and produce 1,000 copies of the drone for Lung Biotechnology PBC, a company that w...
---
Every company with a video streaming service seems to be targeting Britain's youth at the moment. In the last six months, the UK has been introduced to the BBC's iPlayer Kids app, Sky Kids and YouTube Kids, to name just a few. Now it's the turn of No...
---
A sea urchin's mouth looks pretty terrifying, but the teeth inside can demolish even the toughest rocks. That's why the nightmare fuel inspired a group of UC San Diego researchers to create a claw-like device that can scoop up soil on extraterrestria...
---
NextVR has already brought many important firsts when it comes to live VR broadcasting, so after golf, NASCAR, political debates and basketball, it's targeting live music. The company is teaming up with concert promoter Live Nation to stream "hundred...
---
After introducing the Approach X40 last month, Garmin's back with another new wearable. This time it's the Vivomove, a stylish fitness tracker that looks like a traditional watch. The device tracks calories, steps and monitors your sleep patterns, al...
---
Gizmodo The Gadgets Weblog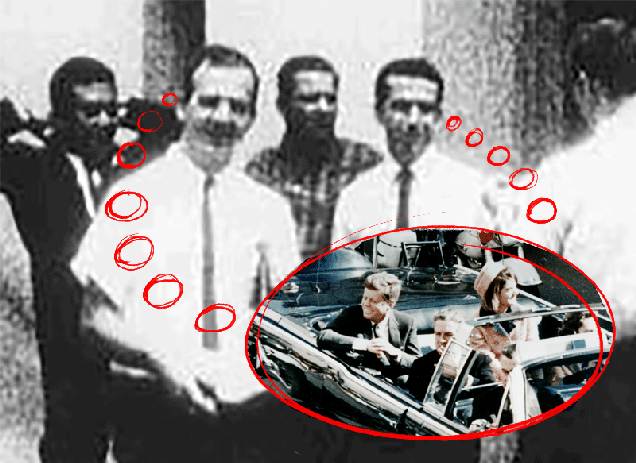 Earlier this week, the National Enquirer published a groundbreaking investigation that would prove fatal to the Ted Cruz campaign: TED CRUZ FATHER LINKED TO JFK ASSASSINATION. But is any of it true? After an exhaustive investigation of our own, Gawker has concluded that, sure, why not!
---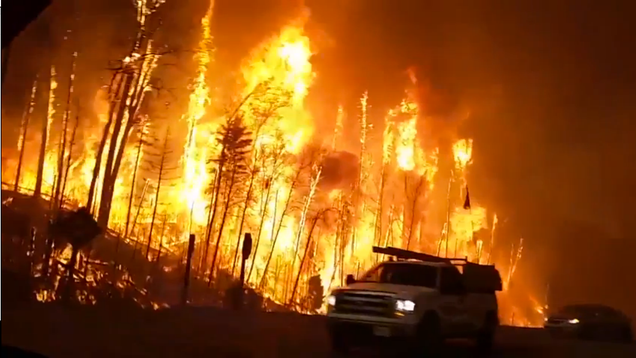 As firefighters continue to battle a devastating wildfire burning inside the city of Fort McMurray , images are starting to emerge about the tremendous scale of the devastation. City officials fear that the entire city could be lost.

---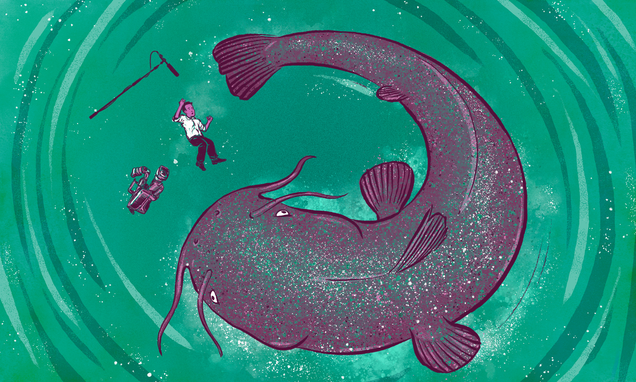 I originally leveraged online dating to begin seeing average-sized women. Before moving back to New York a few years ago, I had only dated little women— i.e., women who were born with dwarfism. At bars or parties, my social anxiety, the kind that comes with being a little person myself, made it difficult to gauge an average-sized woman's interest in me. Talking with women online made it easier to determine whether or not they were comfortable with my achondroplasia.

---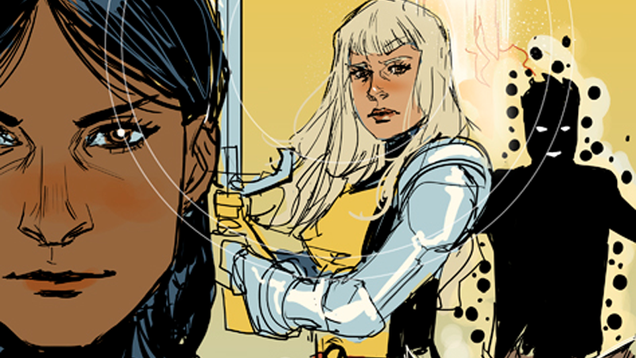 We've not heard all that much yet about Josh Boone's X-Men movie spinoff New Mutants, but the director/writer himself has taken to Instagram to tease the characters that will form the young superhero team in the movie,. So far, it's looking very traditional.
---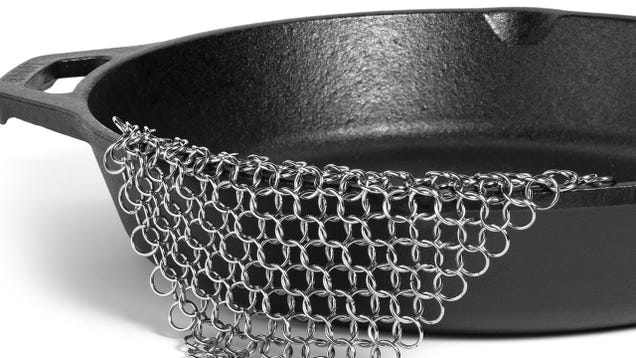 One of the only downsides of cast iron pans is that they can be a nightmare to clean, but this 4.7 star-rated chainmail scrubber can scrape away caked-on food without hurting your seasoning, or resorting to soap. No wonder it's one of the newest members of our bestsellers club. Today's $11 deal (with code MOMSDY16) is the best price we've ever seen.

---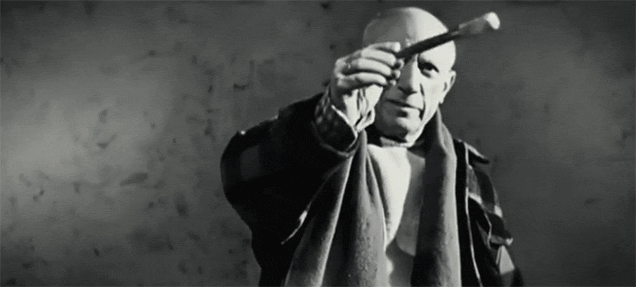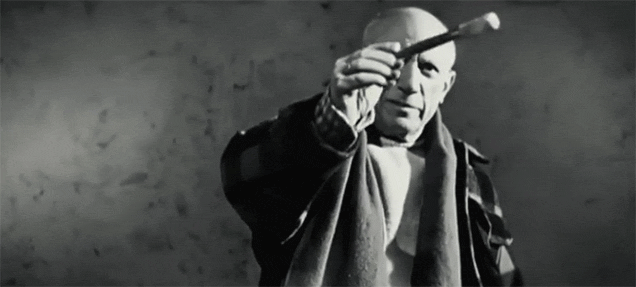 Everybody knows Picasso, his name precedes his art. But what exactly are we looking at when we look at a Picasso painting? Are we marveling at how wild his work was? Questioning him for cubism? Wondering about his blue period? Thinking if we could paint some wonky pieces and have it considered art? Nerdwriter breaks down how to understand a Picasso painting (or any art piece, really) by simplifying it into steps.
---

I've never been one for JFK assassination conspiracy theories. But I do love studying what movies the presidents watched. So while compiling the list of films that President Kennedy viewed while in the White House I was surprised to stumble on what seems like fuel for a new conspiracy theory. How did President Kennedy watch a home movie of his son's birthday a week after he was killed?

---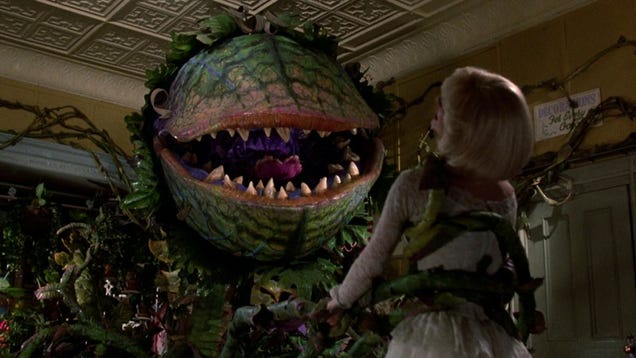 Remember when we told you that the Venus flytrap can actually count ? That's how this carnivorous plant knows the difference between the presence of prey in its trap and a false alarm. Now the same team of German scientists is back with insight into how the Venus flytrap turned the evolutionary tables to become predator instead of prey. They describe this work in a new paper in Genome Research.
---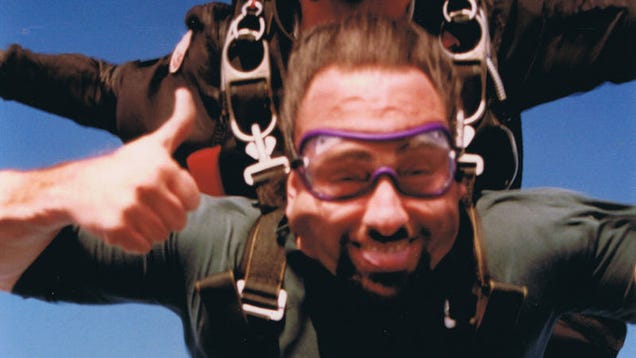 As the Internet argues over the identity of Satoshi Nakamoto, the creator of Bitcoin, a search is underway in Florida for what may be his fortune—or at least a part of it. An attorney representing the brother of one of the key players in Craig Wright's Satoshi story told Gizmodo that he and his client are searching for "buried treasure."
---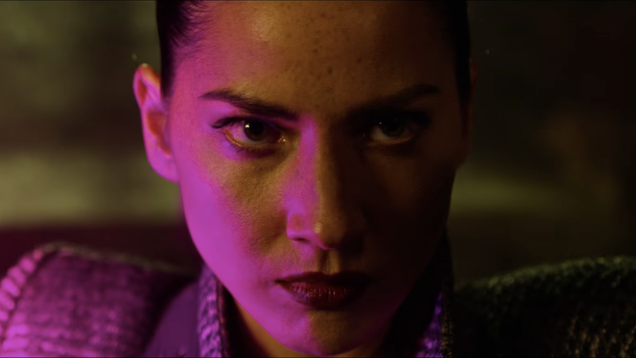 Olivia Munn will be Psylocke when X-Men: Apocalypse comes out later this month, but she was nearly a completely different character in Fox's comic-based movie universe: Deadpool's girlfriend Vanessa. The role was eventually played by Morena Baccarin—because Munn basically said hell no.

---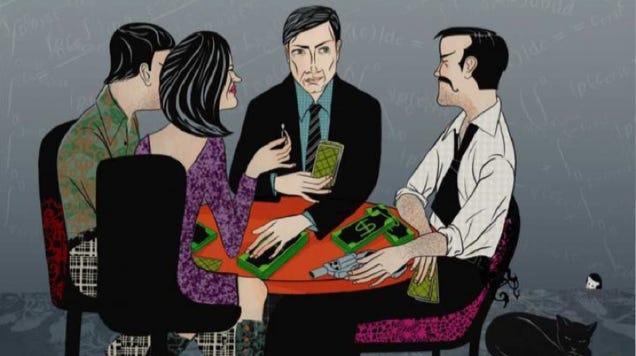 We make many decisions every day, from choosing whether to buy skim or whole milk, to deciding which way to turn at an intersection. How confident you feel about your choices will influence your behavior.
---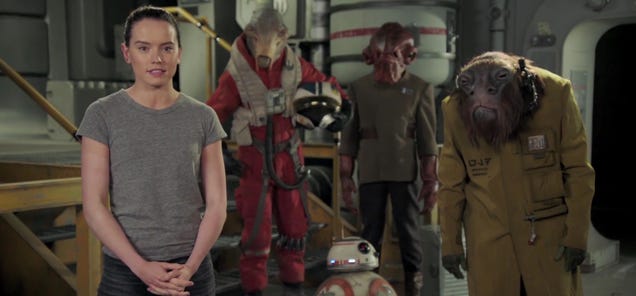 The team behind the charity event Force for Change released a new video Wednesday to celebrate Star Wars Day. On the surface, it's simply a funny thank from Daisy Ridley for all the donations with some recognizable aliens. But I'm wondering... where is Ridley standing?
---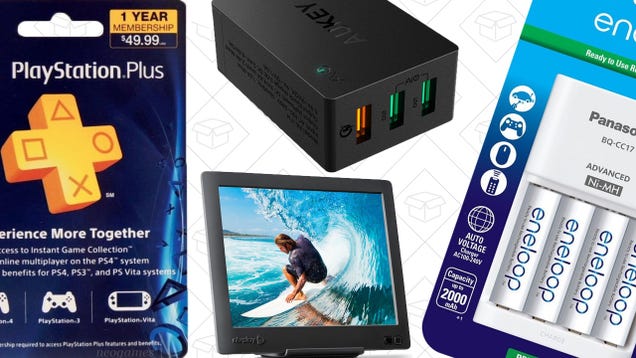 Eneloop batteries, PlayStation Plus, and digital photo frames lead off Wednesday's best deals.
---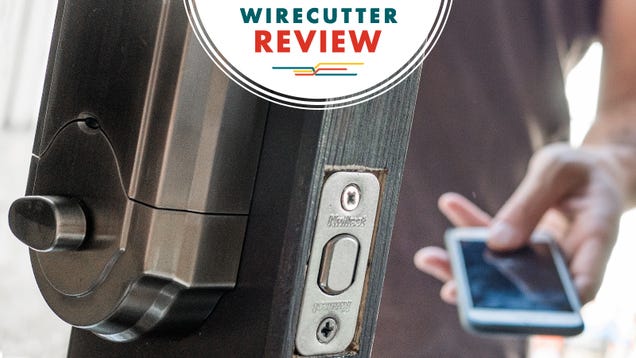 We spent more than three months researching all of the top-rated smart locks currently available and put 10 leading models through their paces in both side-by-side tests and real-world everyday use to find the best for your home. We have a best overall pick for most people, one with a keypad, an alternative for renters that works with your existing deadbolt, and a reliable (if unpolished) budget-friendly option.
---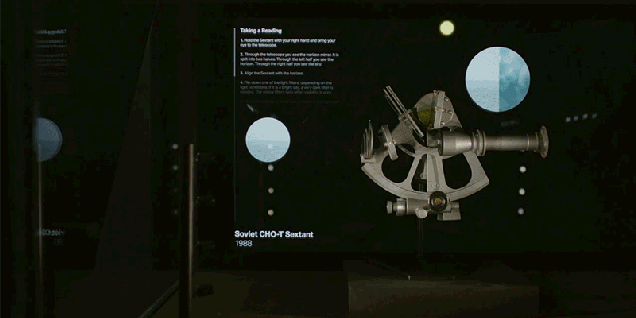 Walking through a museum is a wonderful way to learn about history, but you can only glean so much by looking at a random object, or reading a tiny description of it. Using animated holograms, a company called ColliderCase wants to help bring museum exhibits to life.
---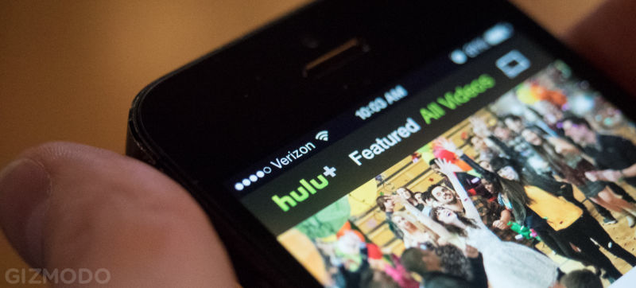 Over the weekend, The Wall Street Journal reported that Hulu was close to signing deal that would include live streaming rights to Disney Channel, ESPN, FX, ABC, and Fox News. Today, CEO Mike Hopkins announced that Hulu will be bringing "live programming from broadcast and cable brands" in 2017.
---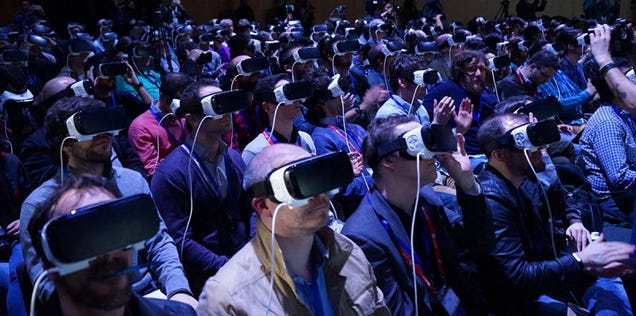 With virtual reality headsets finally trickling out to the masses, content creators are searching for the Next Big Thing beyond gaming. Is it 360-degree film , in-depth immersive journalism , or next-level live coverage? NextVR and Live Nation are betting big on the latter with plans to stream hundreds of live concerts of over the next couple years.

---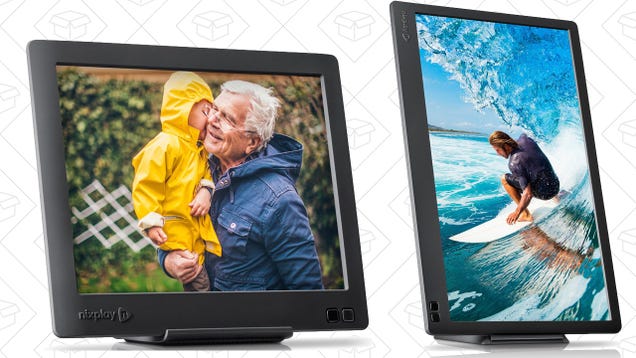 I get it, in the world of tablets, these digital photo frames seem kind of limited. But even if you don't want one for yourself, this could be a solid mother's day gift. Both include IPS displays (1080p for the 13" model, 1024x768 for the 8"), VESA mounting compatibility, and Wi-Fi to pull photos from various cloud services.

---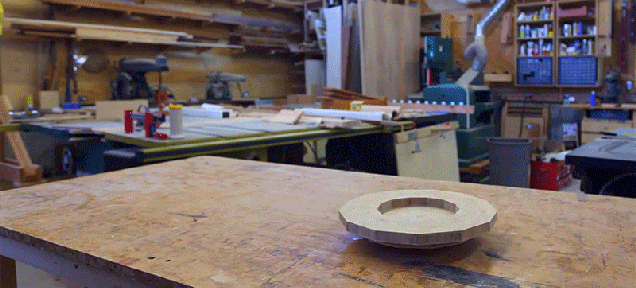 Even woodworkers celebrate Star Wars day. For Frank Howarth, the project was obvious: construct a wooden Death Star.
---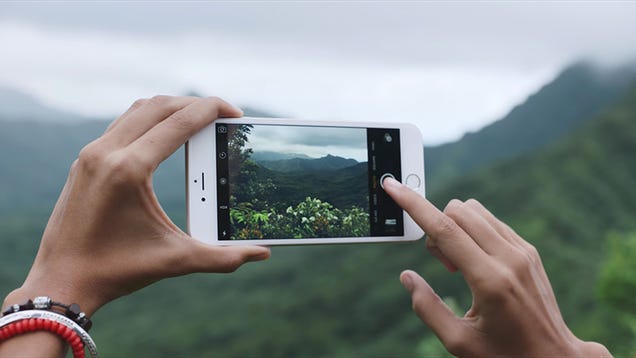 You might not give much thought to the app that snaps all those photos on your phone, but you don't have to stick with the tool Apple or Google (or Samsung or Sony) gives you—there are some fantastic third-party camera apps out there to help take your mobile photography to the next level.

---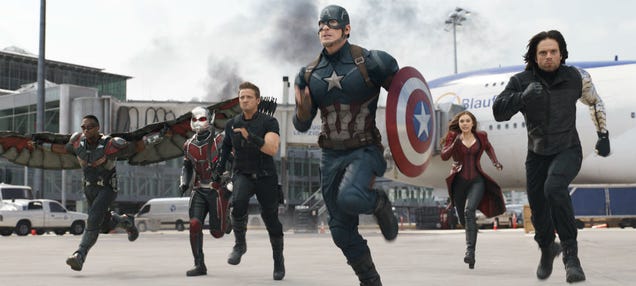 At the center of Captain America: Civil War is the most spectacular action scene we've ever seen in a superhero movie. Twelve superheroes in one place, fighting with each other, a battle packed with excitement, humor, and personal stakes. It's the kind of set piece even the biggest Hollywood blockbuster would kill to have, and yet it's not why Civil War is so great.
---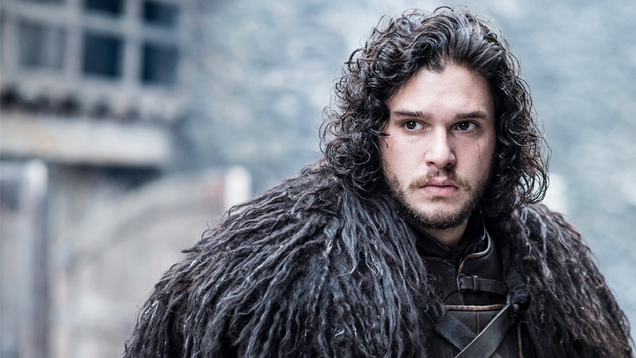 The fact that the previously very-dead Jon Snow is now very not-dead on Game of Thrones is perhaps one of the worst kept secrets in the show's six-year history. But that didn't stop the production team from trying to keep his return under wraps—and they went to some pretty crazy lengths to do so, like banning his name.

---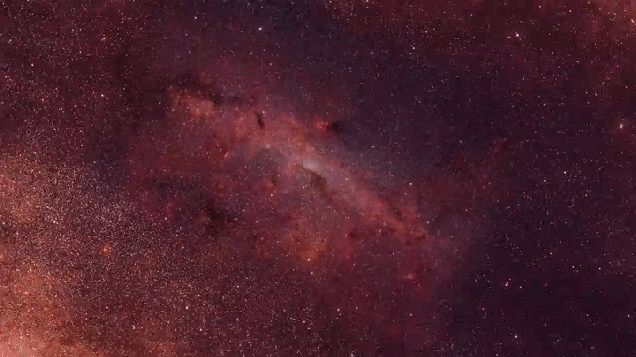 Another May the 4th, another day of wishing scientists would hurry up and invent FTL propulsion already. But now, NASA has gone and given us the next best thing: a virtual trip to the center of the galaxy, stitched together from a stunning series of Hubble wide-field images.

---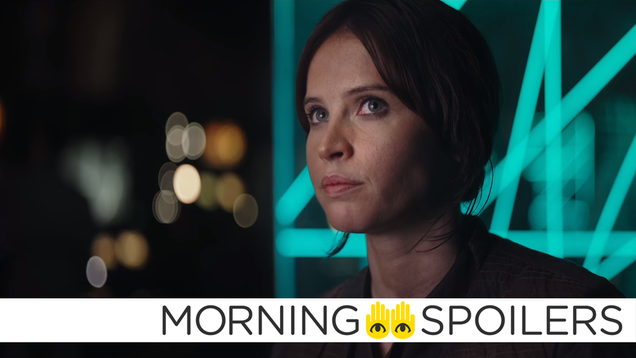 Mark Millar adds another comic book movie adaptation to his collection. Legends of Tomorrow casts more heroes for season two. Les Moonves talks about the Star Trek TV show's release schedule. Kevin Smith will return to The Flash. Plus new images from X-Men Apocalypse, and Melissa McCarthy on Ghostbusters. Spoilers Now!
---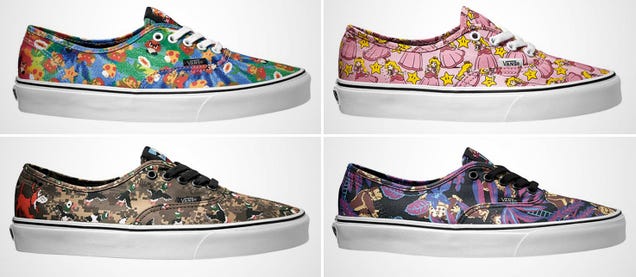 Adding to a long list of pop culture collaborations, which has yielded fare like Star Wars - and Disney -themed kicks, Vans is now working with Nintendo on a new line of branded sneakers featuring characters and power-ups from classic 8-bit NES games, including Super Mario Bros., Donkey Kong, and even Duck Hunt.
---