Thought you were old-school for playing Everquest and Ultima Online? Step back, son: those games are spring chickens next to 1986's premier virtual world: LucasFilm's Habitat. Don't fret if you haven't heard of it -- the Commodore 64-powered online...
---
Hong Kong's pro-democracy protesters have more to worry about than they thought -- someone is gunning after their phones, too. Lacoon Mobile Security says it has detected new spyware, Xsser, that tries to trick WhatsApp users on Android and iOS by...
---
Now that the first major race is out of the way, which took place in Beijing a couple of weeks ago, it's time for Formula E to look toward the future. Accordingly, CEO Alejandro Agag has revealed some interesting details ahead of the EV racing...
---
If you're worried that the silver ions in antibacterial and anti-odor clothing might also pose serious health risks, like destroying genetic material, you'll be glad to hear that there should soon be a safer alternative. The KTH Royal Institute of...
---
Maybe you like swimming. Maybe you like going to the aquarium. Maybe you'd like to do both without leaving your house. Now, you can: a new exhibit at the Aquarium of Boise allows anyone with an internet connection to take a virtual tour of one of its...
---
Lamboghini has announced its first plug-in hybrid showpiece, and it's quite beautiful. The Asterion LPI 910-4 packs in a 5.2-liter V10 with 610 horsepower, and its trio of electric motors beef up that latter figure another 300 (hence the 910...
---
Wondering if the NFL would take its supersized Sunday Ticket viewing package to another provider, or even to an internet company like Google? You can stop now -- the league and DirecTV have "extended and expanded" their exclusive agreement for an...
---
If you were worried that Verizon would start throttling your unlimited data plan because you use it a lot, you can relax -- Big Red just had a last-minute change of heart. The carrier tells Droid-Life that it has decided against pursuing "network...
---
If you're one of the many who fear needles, you might be in luck. Researchers at MIT and Massachusetts General Hospital are working on an oral alternative to injections, and it involves the use of a capsule. On the pill's surface, tiny needles inject...
---
Not to be outdone by AT&T, Sprint and Verizon have now announced they are also going to double the data for users on shared mobile plans, at no extra cost. What's more, both carriers are bringing the promotion to family and business customers alike,...
---
Vuzix's M100 Smart Glasses may be Android-powered, but that doesn't mean you have to use its hands-free features with other Android devices. The company has rolled out an OS 2.0 update that lets you use the wearable with most iOS gear. So long as you...
---
Facebook's real name policy has caused quite a stir recently, especially among the drag queen community. Several performers found themselves on the receiving end of merciless deletion because they used their stage names, rather than their legal names...
---
Ever felt that your Instagram photography is so good that you should start charging for it? Now's your chance to prove your worth. Netflix is looking for three professional Instagram shooters (aka "Grammasters") that will travel across the...
---
The bullet train is a Japanese trademark. It is, in other words, a landmark in motion. Today, 50 years to the time it made a trip for the first time, between Tokyo and Osaka, Japan is celebrating a major milestone in the history of its beloved...
---
If you can't get to sleep at night, then you've probably been told to avoid cheese, say no to caffeine after lunchtime and drink a cup of warm milk before bed. That was good advice, or at least it was, until the advert of the Sleep Shepherd, which is...
---
It's the year 2014, and we've yet to have our flying cars and commuter jet packs. But we do have a glimpse of the future with the advent of the "internet of things." It's essentially the idea of connecting everyday objects -- be it thermostats or...
---
If you can't wait to put Windows 8 behind you (and you're the adventurous type) you can now download the Windows 10 Technical Preview. As we saw, Microsoft has made the "Modern UI" all but disappear on the desktop and moved it to the resurrected...
---
Beats isn't happy that ROAM CEO Steven Lamar is taking credit for co-founding its headphone business and demanding extra royalties -- it's firing back with a lawsuit of its own. The Apple-owned company claims that Lamar "deliberately misrepresented"...
---
So, making your Google+ posts available for viewing only to people in your circles isn't enough. Maybe you routinely post risque stuff you don't want minors to see, or things you'd rather share only with your countrymen. It doesn't matter what your...
---
In California, school officials are now required to be more transparent when tracking a student's online activity. Governor Jerry Brown signed a bill earlier this week requiring parents to be notified when a school is peering at their kids' online...
---
If you need a video refresher of just exactly what the PlayStation TV is capable of ahead of its US and Canadian release, Sony has something to take care of that. The video we've embedded below reinforces that Sony's micro console is a device for...
---
Google has long been rewarding anyone who can dig up Chrome browser bugs with a nice amount of cash, but the longer the reward program runs, the harder it is to find vulnerabilities. Thus, Mountain View's upping the max reward a dedicated bounty...
---
In the midst of attempting to gobble up its largest counterpart, battle Netflix on net neutrality and face down customer service scandals, Comcast is still slowly extending its new TV platform. The latest addition to its X1 setup is enhancing the...
---
In the age of Snowden and the NSA, no method of data protection is apparently too kooky for consideration. Exhibit 'A' is a new SSD drive from a company called SecureDrives (after the break). It has features like you'd expect like 256-bit hardware...
---
Sharing ideas on the web is tricky. You probably want something more persuasive than a social network update, but it's usually overkill to design a whole web page just to get your point across. Microsoft may have reached a happy balance between the...
---
Gizmodo The Gadgets Weblog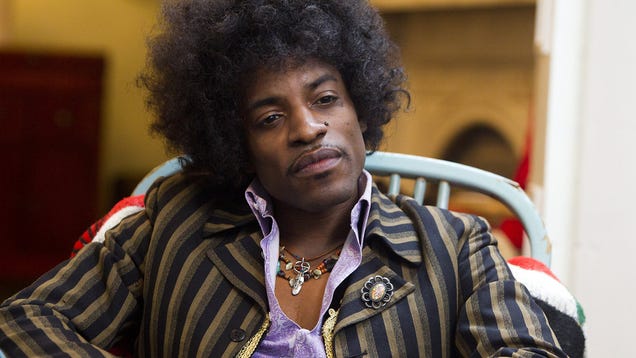 Outkast's André 3000 (real name: André Benjamin) didn't have to physically change much to play Jimi Hendrix in the film Jimi: All Is By My Side—he didn't even have to wear a wig! But as a Southern-born-and-raised musician, mastering the accent of the Seattle native was a bit more difficult.
---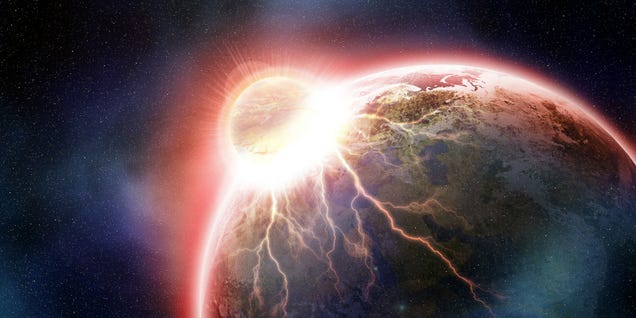 Among the few apocalypses worse than nuclear annihilation, asteroid impact has got to be near the top of the list—at least if Hollywood's depictions are any indication. Luckily, the American public has at least one agency defending it against errant space rocks: the exact same agency that's supposed to be protecting us from thermonuclear war in the first place.
---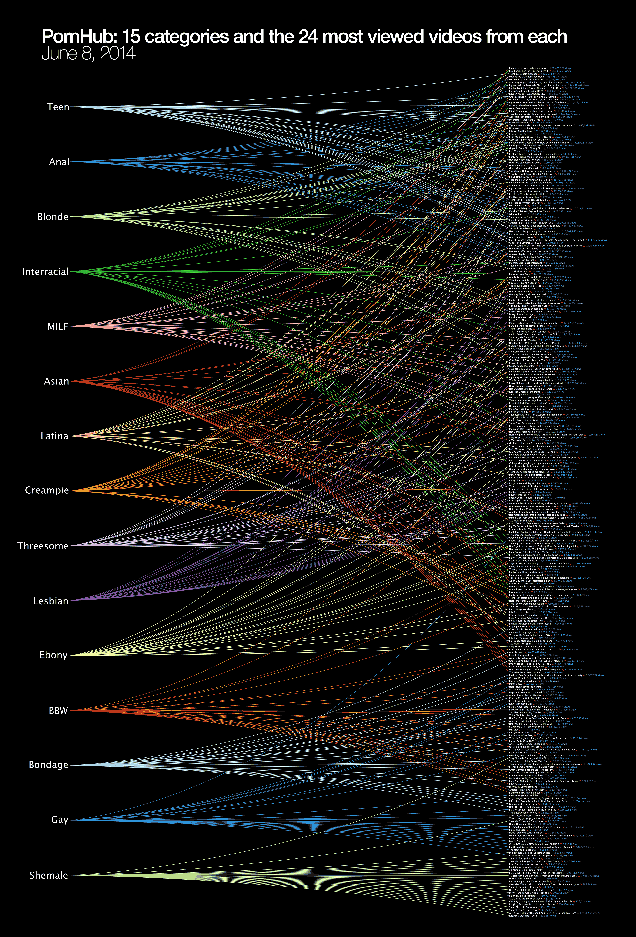 PornHub seems to be the porn benchmark of the internet. Here you have a fascinating visualization that shows you the most viewed videos in relation to their category. On the left you can see all the videos ordered by views (3.2 billion in total!) On the right you can see the 15 categories they belong to.
---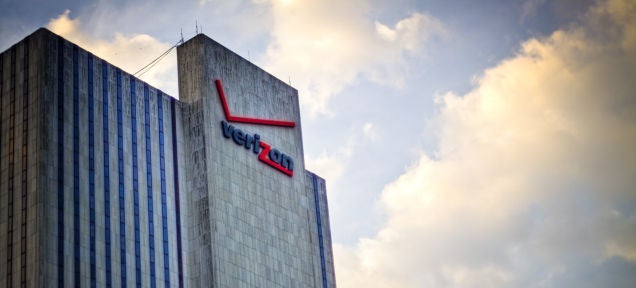 Verizon was supposed to start data throttling people who used its grandfathered unlimited data plan today, but guess what? It's not going to do that anymore!
---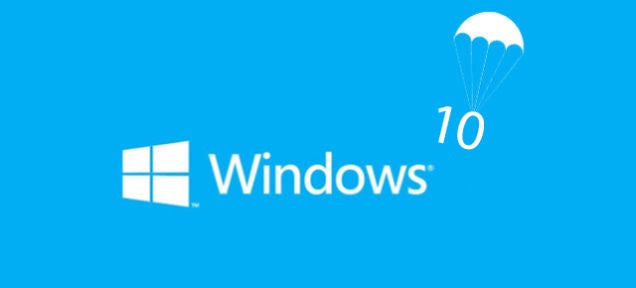 When Windows 10 got announced , there was one immediately glaring question: Why Windows 10? Maybe for the extra distance from 8, but a Redditor who claims to be a Microsoft dev has a better—and funnier—answer. The name "Windows 9" could break a whole bunch of lazy code.
---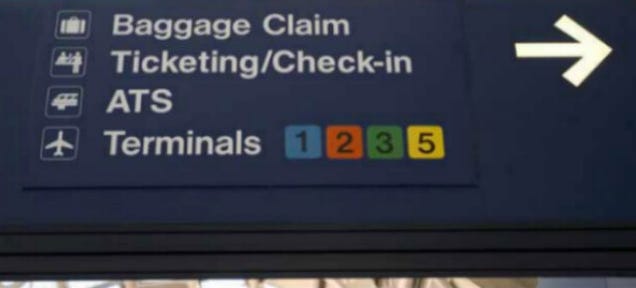 Chicago's O'Hare Airport is one of the busiest in the world. That scene from Home Alone where they're running through the airport is no joke. O'Hare's hectic energy is overwhelming enough to make you forget your own Macaulay Culkin, for sure. And if the McCallisters had followed signs for Terminal 4, they would've never even boarded the plane. Terminal 4 doesn't exist.
---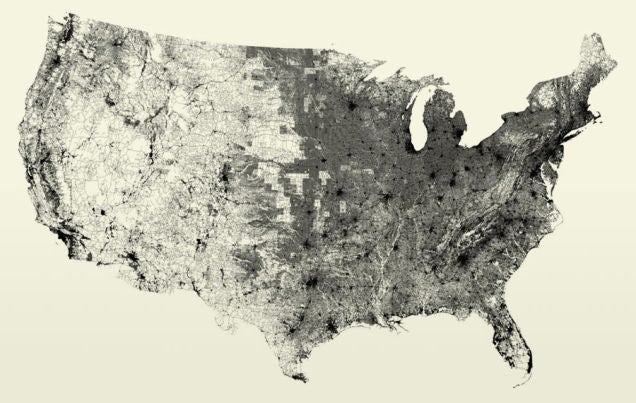 Migration is a mainstay of American culture—the perpetual dream of manifest destiny started with wagons and ended with, well, this: 240 million individual roads and streets, mapped onto a single image by the good folks at Fathom Information Design.
---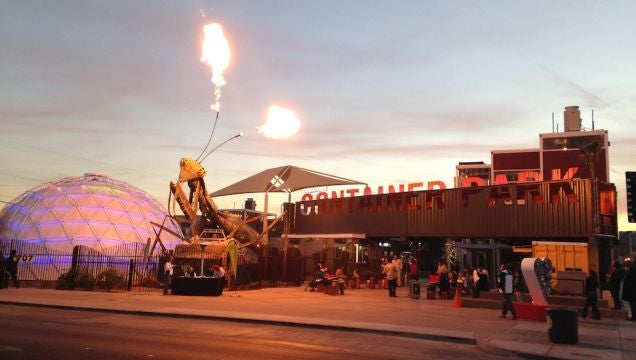 At the CityLab summit in LA yesterday—right about the time that Tony Hsieh's Downtown Project was supposedly laying off a third of its staff—I was having a conversation with a young, excitable urbanist who was heading to Vegas to see the Zappos CEO's $350 million instant neighborhood in the city's revitalized downtown for himself.
---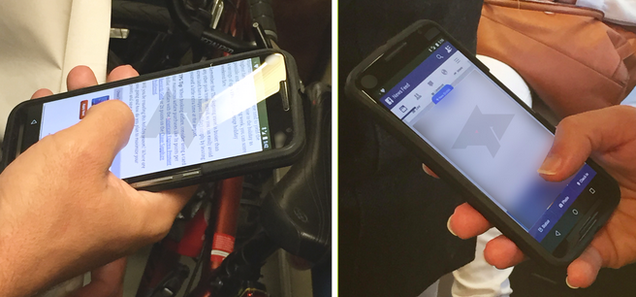 Android Police just received these photos from a tipster that appear to show the Nexus 6 in a real human's hands. If it's real, this big-screen device would confirm very persistent rumors that the new Nexus will wear a 5.9-inch screen . It's like an extra-large Moto X!
---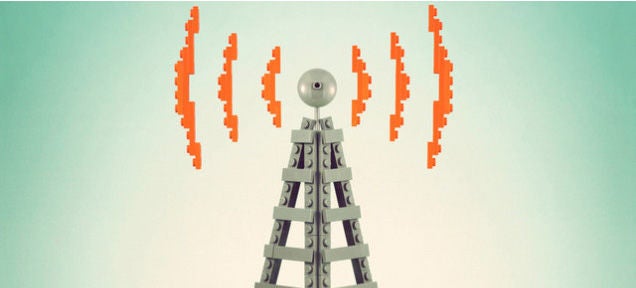 Phone carriers play this competitive game of "me too." So following the AT&T promo that will double data on shared plans, both Sprint and Verizon have announced that they'll do the same.
---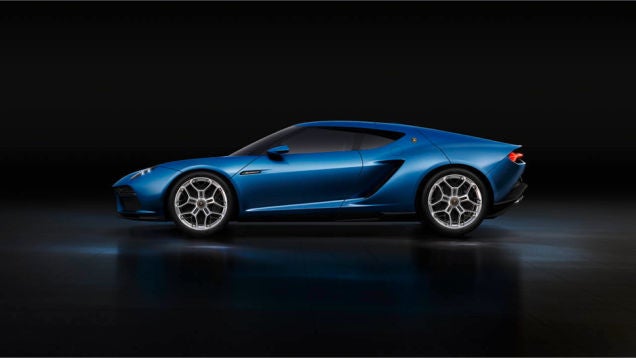 The Lamborghini Asterion LPI 910-4 is just a concept at this point, but if Lambo can pull it off, it'll be one of the most—maybe the single-most—powerful hybrids in the world. Our gearhead friends at Jalopnik have the full rundown below.
---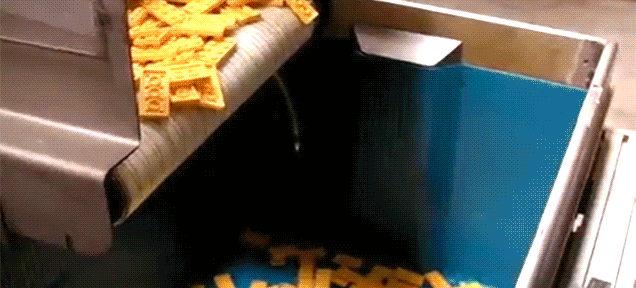 I have wanted to hop a plane to Billund and take this tour for years, but to date I have yet to make the pilgrimage to Lego Mecca. In 2015, I'm going beg my parents to watch my then 6 month old child and 2 dogs because Lego has published tour dates and details for 2015 and I'm definitely going this time.
---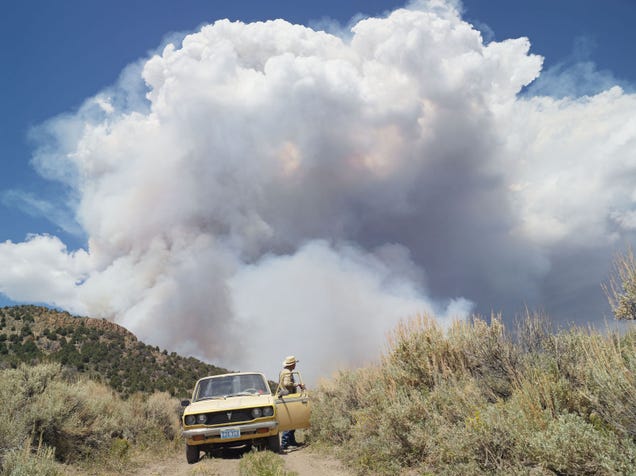 One of the most common subjects in the history of American photography is the West. It's a landscape fraught with potential cliche, but Lucas Foglia's project Frontcountry cuts through popular conceptions and shows the reality of a rapidly transforming area of our country.
---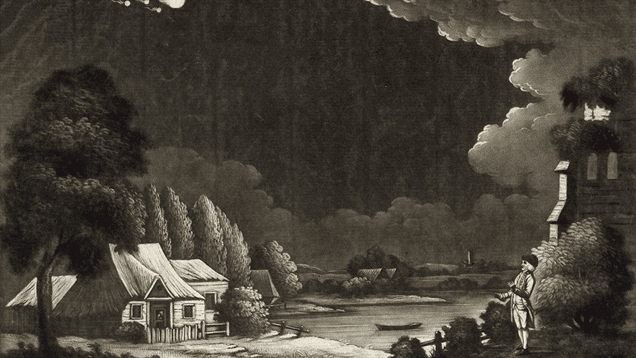 Long-tailed stars and mysterious glowing fireballs from the heavens were among the biggest and most fearful mysteries for stargazing humans throughout history. With the development of astronomy science, comets, meteors, meteorites and shooting stars became familiar objects of our universe, and with the advent of photography, depicting them became more precise. But before that, talented artists created amazing drawings and paintings of these mysterious rocks. The holes in their scientific knowledge were often filled with imagination and superstition, leaving a fascinating pictorial legacy for us to look at today.
---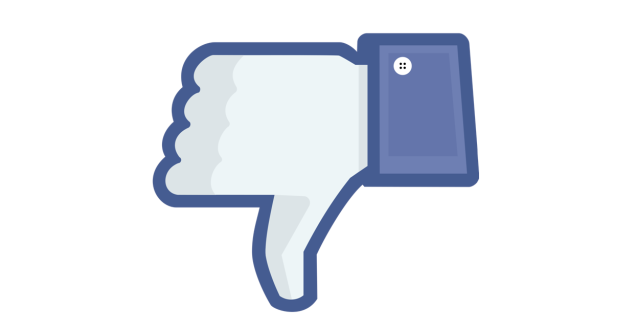 Facebook just posed a statement apologizing for the consequences of its draconian policy requiring that people use their "real" names on Facebook. The policy was used to unfairly target members of marginal LGBT communities, but we're promised a solution is in the works.
---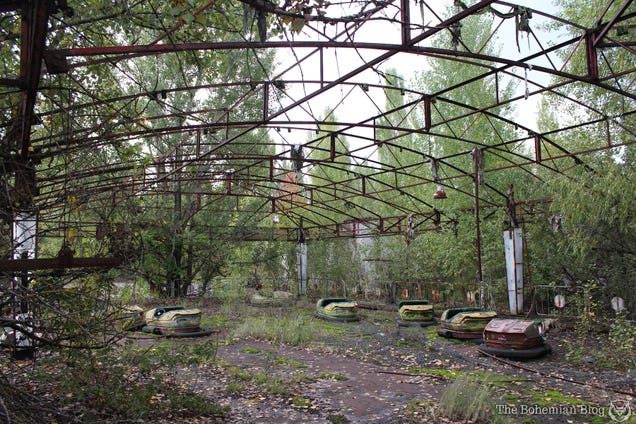 Chernobyl's desolation is ruin porn's hallowed ground. But photographer Darmon Richter says the image of an abandoned Soviet city, untouched since its nuclear disaster, is a carefully-constructed facade, a powerful and profitable myth perpetuated by the moneymakers of dark tourism.
---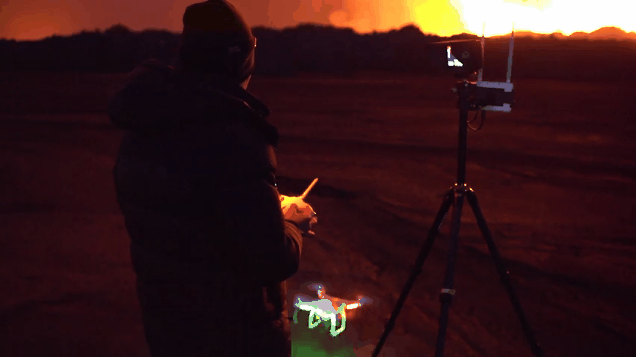 Though Iceland's Bardarbunga volcano isn't the media sensation it was a month ago , it's still steadily erupting—as shown by this incredible video shot with a DJI Phantom 2 drone and a GoPro Hero 3, which did not survive the trip (though the memory card did!).
---
Windows 10 is here ! Kind of! You can go pick up a very stripped down Technical Preview of the big, bad, Start Menu-having operating system right now . But if you don't want to load up a pretty beta OS, we went through the trouble for you. These are the highlights.
---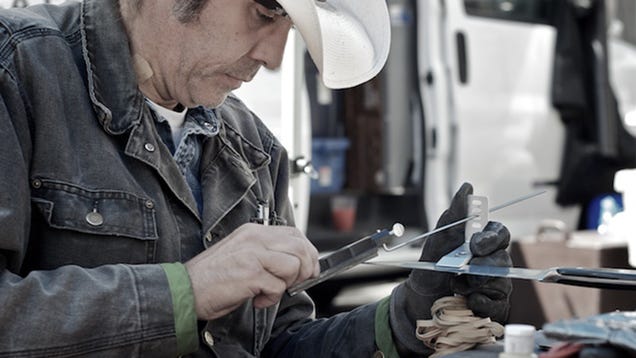 A sharp knife isn't just sharper, it's a safer, more efficient, more precise tool. And, like most people, your knives are probably dull. Here's how to fix that quickly, easily and cheaply.
---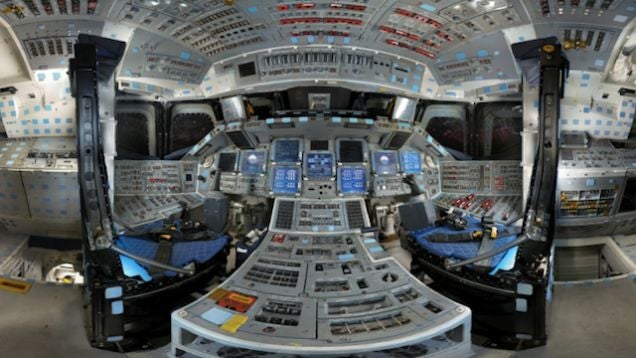 Here's a simple visual exercise you can do to get a better feel for the approximate living area inside one of our amazingly complex and now-retired space shuttles.
---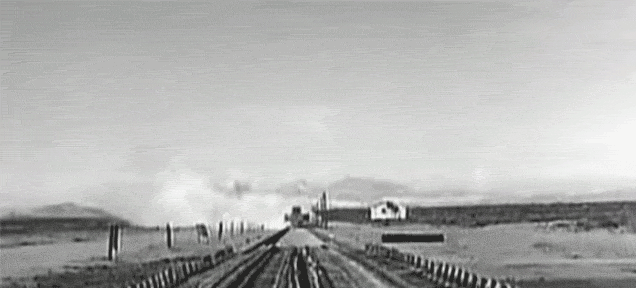 Our bodies are surprisingly resilient in many situations, but rapid acceleration is not one of them. While the human body can withstand any constant speed—be it 20 miles per hour or 20 billion miles per hour—we can only change that rate of travel relatively slowly. Speed up or slow down too quickly and it's lights out for you, permanently.
---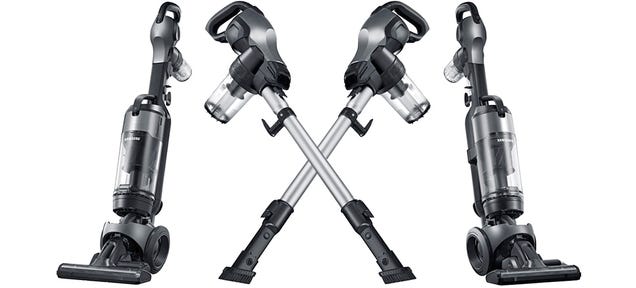 Instead of trying to make a compact handheld vacuum as powerful as a full-size vac like Dyson did with its cordless DC59 , Samsung has decided to just cram a second smaller vacuum into its new VU7000 upright so you can easily suck dirt and dust off everything that's not your floors.
---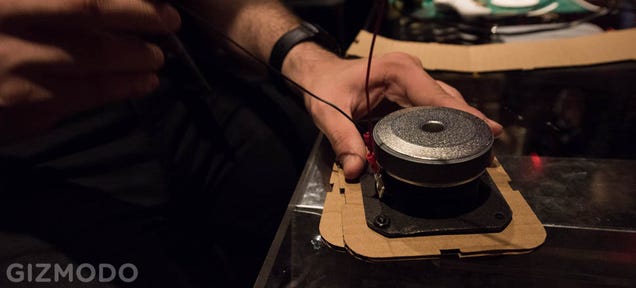 Sonos' pop-up Studio in New York reminds me of summer camp, where you were never sent home without something to show your parents. Except instead of a popsicle-stick sculpture, Sonos sent me home with a speaker I built myself.
---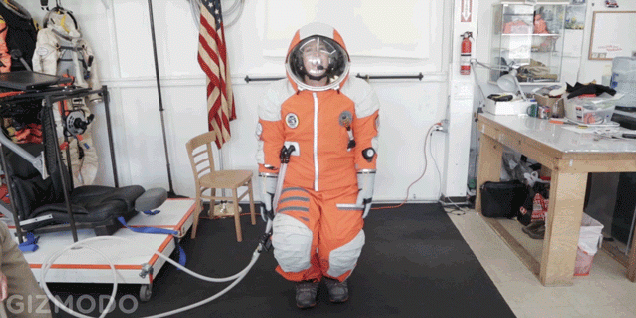 If you want to experience what it's like to wear a real-life spacesuit, you can go to one of two places: Russia or Brooklyn. (Or, you know, space.) We took the easy route and recently paid a visit to Final Frontier Design in the Brooklyn Navy yard to try on the outfit of an astronaut.
---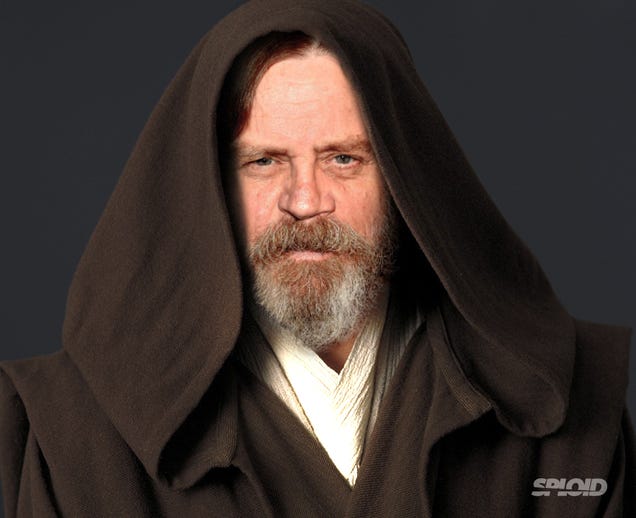 Mark Hamill appeared yesterday at the Golden Heart Gala in Los Angeles sporting a full beard and long hair. Since they are filming now, I think it's safe to say that this is how he looks on the new Star Wars Episode VII by J.J. Abrams. So I photoshopped his face on top of Obi Wan to get Master Skywalker.
---