Why are there so many sketchy ads for fake goods on Instagram? Why have e-waste levels jumped? And why is LG boasting that its next phone won't burst into flames? That's a lot of questions for a Tuesday morning.
---
If you're an iPhone, iPad or Mac user in the UK, prepare yourself: App Store prices are on the rise. As 9to5Mac reports, developers are being notified that their software will soon be bumped up in price. Apps worth 79 pence before will soon cost 99 p...
---
Tesla's Enhanced Autopilot update has rolled out to all its HW2 vehicles, company chief Elon Musk has announced on Twitter. HW2 is what the automaker calls its second-generation self-driving hardware found in its newer models, including the Model S a...
---
If "the best camera is the one that's with you," then you always have a pretty damn good camera if you own an iPhone 7 or 7 Plus. To give you more options than Apple provides, Filmic has just released a beta version of its Pro app that lets you shoot...
---
Before NASA's Cassini probe captured the most detailed images of Saturn we've ever seen, it dropped its companion Huygens on Saturn's largest moon, Titan. The probe's historic landing took place on June 14th, 2005. Now, the space agency has taken the...
---
More than two billion people across the world continue to stay unbanked. One of the biggest reasons for that exclusion is accessibility. In developing countries in particular, low-income groups tend to get left out of the fold because they don't have...
---
A Steam page for Resident Evil 7's Season Pass has revealed what you're getting if you pay extra for the feature. The pass apparently comes with two volumes of "banned footage" composed of three episodes each, as well as an additional story content....
---
If you managed to get access to the Titanfall: Frontline beta, congratulations: You're playing a mobile game marked for death. "We've learned an incredible amount in the beta test of Titanfall: Frontline, but in the end felt the experience wasn't rea...
---
If you thought our throwaway gadget culture was already having a nasty effect on the environment, watch out... it's getting considerably worse. A United Nations University study has revealed that the volume of e-waste in East and Southeast Asia surg...
---
As Iraqi Security Forces attempt to drive ISIS out of Mosul, a large city in Northern Iraq that the terrorist organization has occupied since 2014, it's facing an arsenal of improvised, experimental weapons. One of ISIS' newest hand-made weapons is t...
---
Navies already have a lot to worry about between rival warships and aircraft, but it's only going to get worse when drone swarms of all kinds threaten to overwhelm their defenses. The US Navy might not have that problem, though: DARPA just tapped Ray...
---
As quickly as technology is reinventing your shopping experience, Intel doesn't think it's moving quickly enough. The chip giant is launching a Responsive Retail Platform that creates a common set of sensors, software kits and other components for i...
---
I spent half of last Friday tearing my way through games at Nintendo's big Switch launch event. More than any particular title, the highlight was the hardware itself: a $300 console-hand-held hybrid that's harder to describe than the latest Xbox or P...
---
NASA has continued its exploration of the moon since Apollo 17, but it has been over 40 years since one of its astronauts stepped on the surface. Gene Cernan was the second American to walk in space and the last set foot on the moon during that missi...
---
When people tell you not to play music at full blast in your car, they're not necessarily raining on your parade -- there's a real concern that you might not hear an emergency vehicle until the last moment. You might not have to worry quite so much i...
---
The world climate has passed another troubling milestone this year: global sea ice levels are at the lowest level ever recorded. New research from the US National Snow & Ice Data Center in Boulder, Colorado indicates that the normal winter buildu...
---
Artificial intelligence has gone from being something relegated to science fiction, to a buzzword every tech company is eager to slap onto their latest innovations. When it comes to the implementation of AI, though, Microsoft CEO Satya Nadella is urg...
---
Lately, there's been a lot of buzz around footage PtoPOnline posted of a scrapped, Mega Bloks-themed Halo action game. Why did it get the axe when its mix of shooting and construction looks like a blast to play? You're not about to get that exact tit...
---
Bragi announced the follow-up to its feature-packed activity tracking Dash wireless earbuds back in September. That product, known as the Headphone, was slated to ship in November, but after a short delay it's now available to everyone. The new $149...
---
China is taking some steps to curb pollution (it doesn't have much choice), but one of its most recent steps may be more of a happy accident. The country's National Energy Administration is suspending 85 planned or in-progress coal power plants -- n...
---
LEDs have dramatically transformed the lighting world over the past few years, thanks to their increased efficiency and life-span over past technologies. But LEDs could see even more upgrades with perovskite particles, a self-assembling nanoscale mat...
---
By Liam McCabe This post was done in partnership with The Sweethome, a buyer's guide to the best homewares. When readers choose to buy The Sweethome's independently chosen editorial picks, it may earn affiliate commissions that support its work. Rea...
---
Artificial intelligence might not be the Galaxy S8's only big software upgrade, it seems. SamMobile sources claim that S Health is about to get a revamp that helps you get in touch with doctors. Tie-ins with partners like Amwell and WebMD would not...
---
It's not rare for me to come across ads for counterfeit goods, particularly as I'm browsing Instagram or Twitter. And although I don't have a Facebook account, I live with someone who does and know that's an issue there as well. Targeted advertising,...
---
NVIDIA unveiled a new Shield TV box at CES, but the list of upgrades was pretty slim. It has a funky new controller, with a mesh of triangles peppering the grips, but otherwise it's the same hardware with some extra software bells and whistles. If yo...
---
Gizmodo The Gadgets Weblog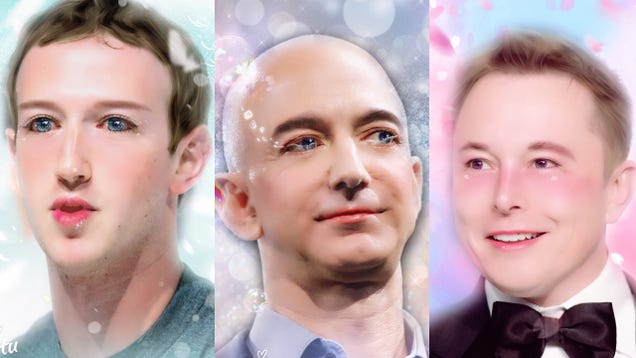 Last week, a Chinese photo-editing app called Meitu blessed the world with its "Hand-Drawn" feature, which allows users to transform anyone they'd like into a soft, rosy-cheeked sweetie. It's the perfect tool to undermine your worst enemies, turning them into soft puddles of kawaii cuteness, or elevate your idols to a…
---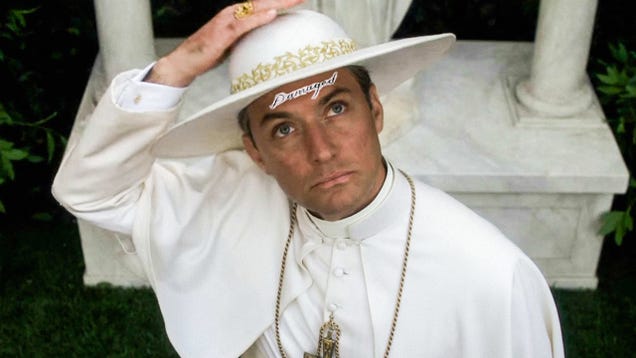 The Young Pope is HBO's delightfully absurd new drama that aims to finally answer the Church's oldest question: What if the pope was a young, chain-smoking bully with a hot bod and a twisted thirst for power? Despite its prestige television presentation, the show is a lot more Twin Peaks than House of Cards. In the…
---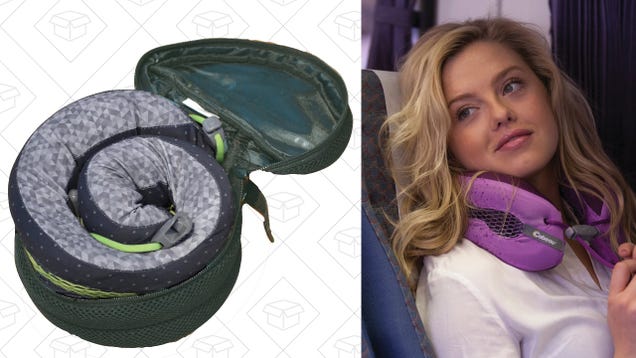 The Cabeau Evolution was your favorite travel pillow (by a long shot), and now save 20% on the company's "Cool" model as well.

---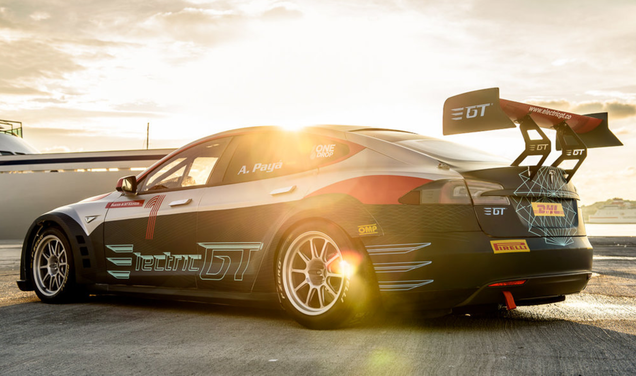 You probably think the Tesla Model S P100D is quite a fast car, and that's for a good reason: it is quite a fast car. It accelerates faster than gravity, if you want to get specific. But the racing spec of the car is even faster, with 778 horsepower and a zero-to-60 time of two seconds flat. Get the Dramamine.

---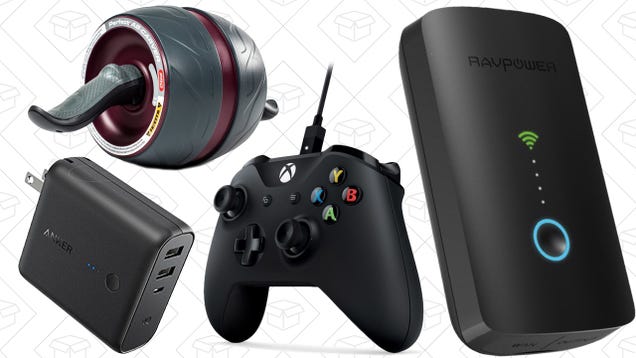 The newest Anker PowerCore, fitness gear, and the UE Roll 2 Bluetooth speaker lead off Monday's best deals.
---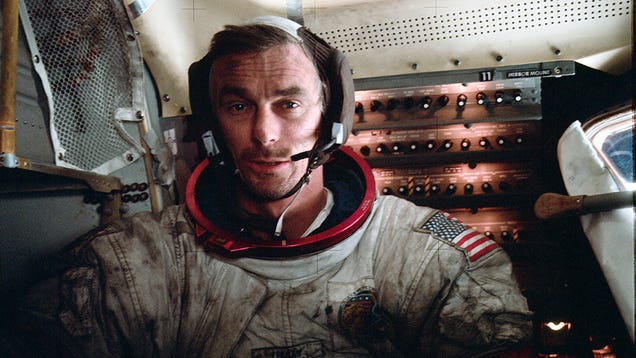 Former astronaut Gene Cernan has died at the age of 82. He holds the distinction of being the most recent man to walk on the Moon and his legacy as one of humanity's greatest explorers will live on.
---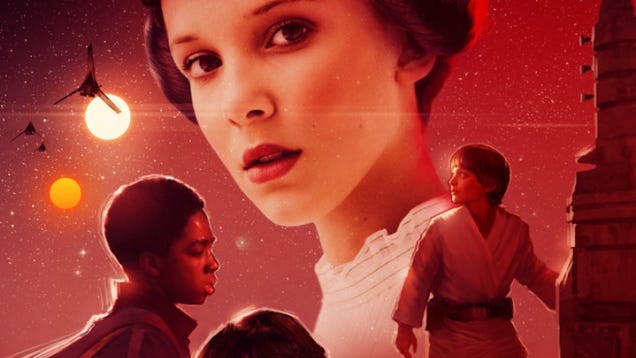 Disney's next Star Wars spinoff is a Han Solo origin story, but why stop with Solo when you can have the entire bunch? One artist shows that Stranger Things has assembled the perfect team for a non-Anakin Star Wars prequel story. Star Wars Babies, they make your dreams come true.

---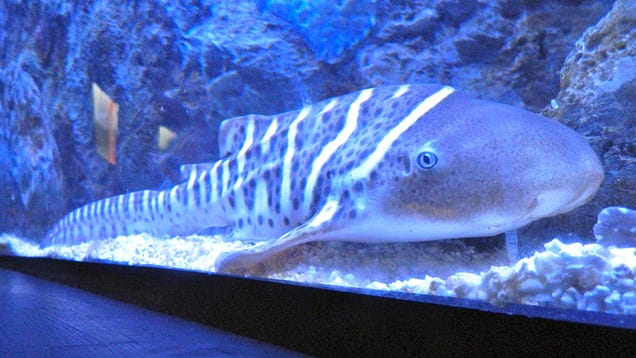 A female zebra shark in Australia has shocked scientists by producing three offspring after spending years away from her male partner. Subsequent analysis found that she had simply developed the ability to do it all on her own.

---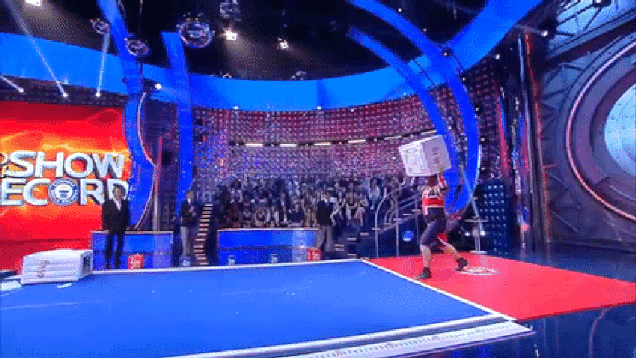 Hafthór Björnsson, the Game of Thrones actor who's currently the second-strongest man in the world, has hobbies, just like the rest of us. Only instead of video games, cross-stitching, or Dungeons & Dragons, Björnsson likes to attempt world records by throwing washing machines.

---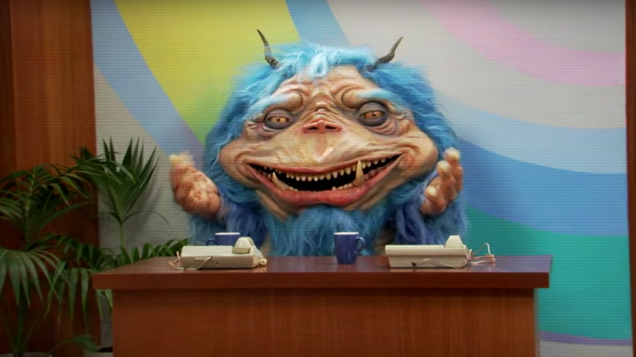 The latest comedy icon to join late-night isn't Jessica Williams or Desus & Mero, it's the freakish offspring of a Labyrinth creature and Sully from Monsters Inc. Comedy Central announced at this year's TCA that it's picked up Funny or Die's The Gorburger Show for an eight-episode season.

---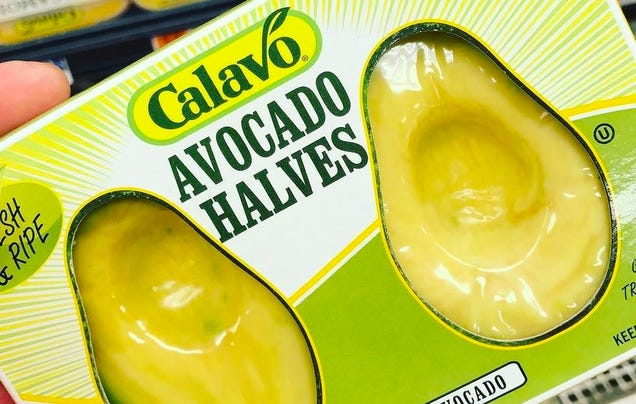 Like bananas, avocados come direct from nature wrapped in their own durable protective packaging. So why is a California-based avocado grower and distributor selling the savory fruits pre-peeled, pre-halved, sealed in plastic, and then wrapped in a cardboard box?

---
Lithium-ion batteries are currently one of the biggest problems in the tech world. The ubiquitous power source has an annoying tendency to burst into flames. But researchers at Stanford University believe they may have found a solution with a built-in flame retardant that doesn't harm the battery's performance.
---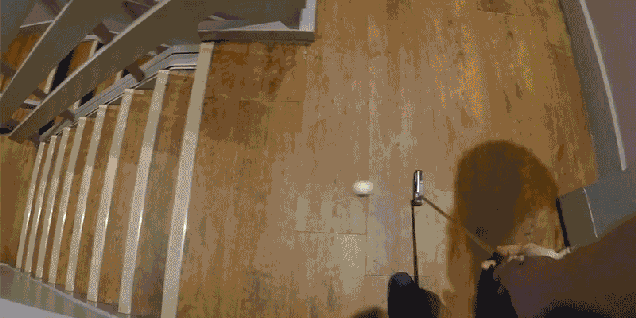 If your plan for 15 minutes of fame involves a fancy billiards trick shot, you're going to have to spend far more than a quarter of an hour trying to top the Allstars Sports Bar in the UK who recently pulled off what has to be the most amazing, most complex pool shot in history.
---
Don't forget: You can email us tips at tipbox@gizmodo.com, send them directly to any of our writers, or use our anonymous SecureDrop system. You can sign up for the Gizmodo newsletter to get our best stories delivered to your Inbox. And don't forget to follow us on Twitter, like us on Facebook, and check us out on …
---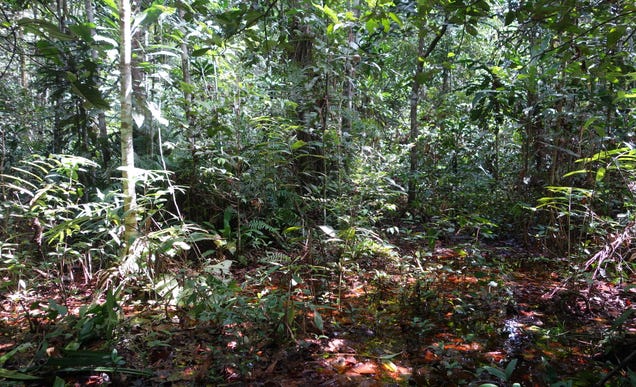 A newly-discovered peatland in the Congo Basin of central Africa contains an estimated 30.6 billion tons of carbon in its waterlogged soils—equivalent to three times the total annual carbon emissions of every human being alive today.

---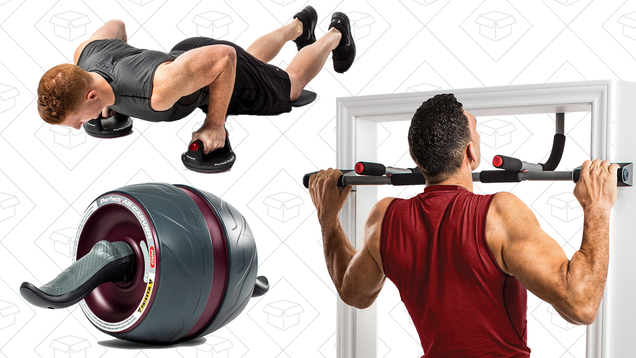 This Gold Box is made for the person that wants that home gym but doesn't actually have the room for it. The infamous Perfect Pushup is marked down under $30, along with the Ab Carver, and a doorway pull up bar. So basically, there's no excuse not to work out at home now.

---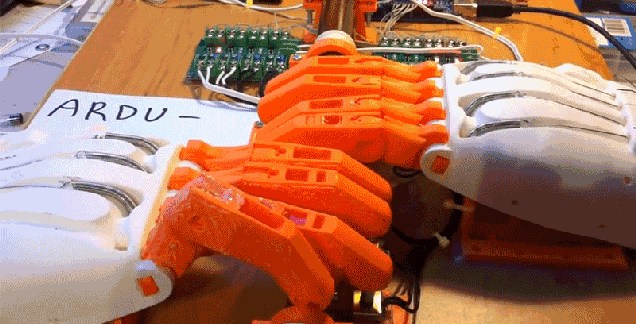 At no point in the history of humanity did anyone ever ask for a bagpipe-playing robot that would never get tired. But this is exactly what Instructables' XenonJohn has built with his Ardu McDuino bot that uses a pair of 3D-printed prosthetic hands to autonomously play a bagpipe's chanter. Thanks?
---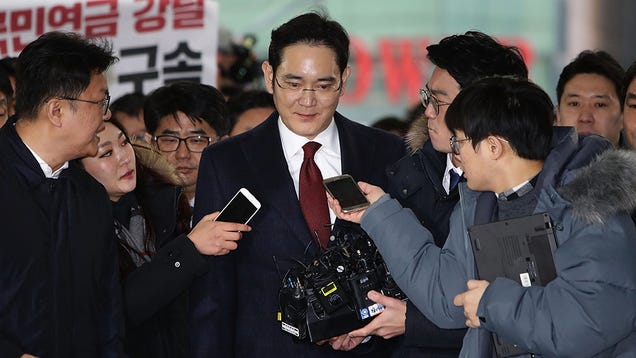 South Korea is in political chaos after the recent impeachment of its President, Park Geun-hye, and now, the charges of corruption are spreading to the highest levels of Samsung. A prosecutor is seeking the arrest of the company's vice chairman and de facto leader, Jay Y. Lee.

---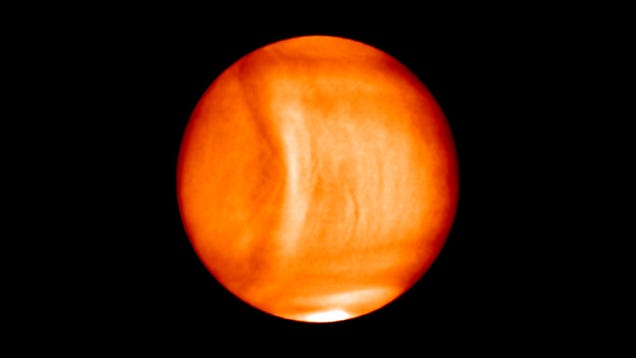 Using the Akatsuki spacecraft, Japanese scientists have detected a large, bow-shaped anomaly in the upper atmosphere of Venus. Strangely, the 6,200-mile-long structure is refusing to budge despite the 225 mile-per-hour winds that surround it.
---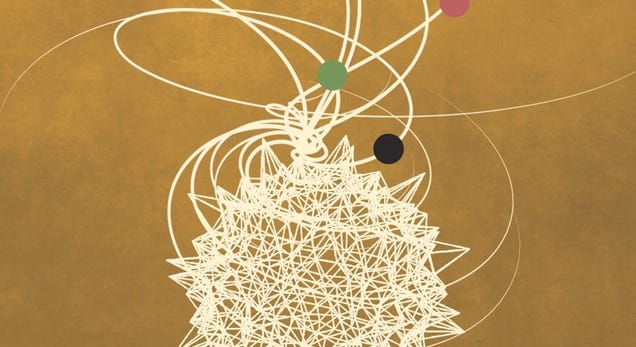 Science fiction and fantasy specialist Del Rey Books is celebrating its 40th anniversary this year, and to celebrate, the imprint is reissuing paperbacks of classic titles featuring smashing new cover art. We're pleased to debut the first three right here on io9.

---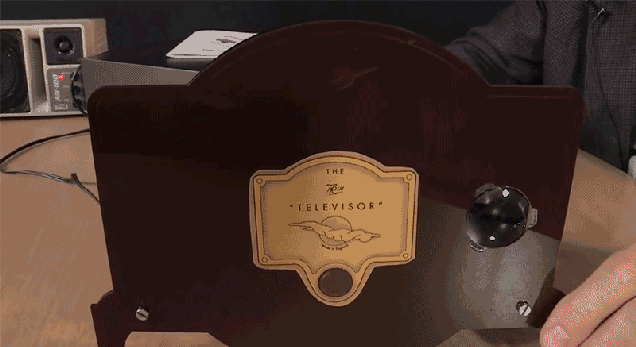 Before you start complaining again about the lack of 8K video content online, take a moment to experience what TV was like 87 years ago. As Tim Rowett of Grand Illusions demonstrates, in 1929 TV screens were the size of bottle caps and boasted a paltry resolution of just 30 lines.
---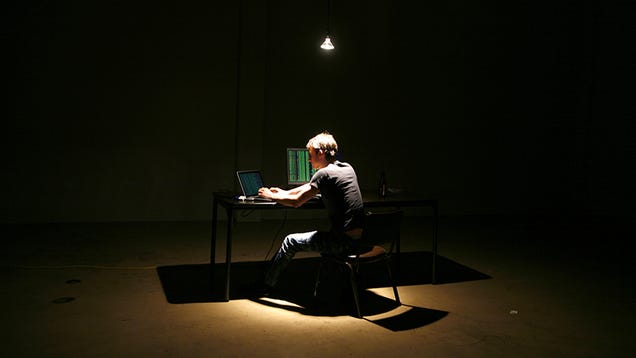 Most of us know the drill of getting an antivirus program up and running or relying on the built-in security protections that come with our computers, but there are some less well-known threats that it's important to look out for too. Here's how to stay safe.

---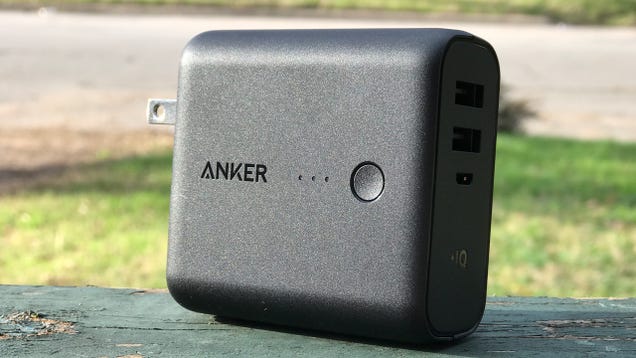 Update: You guys used up all the promo codes, but you can still buy it for $26, with a slight backorder.
---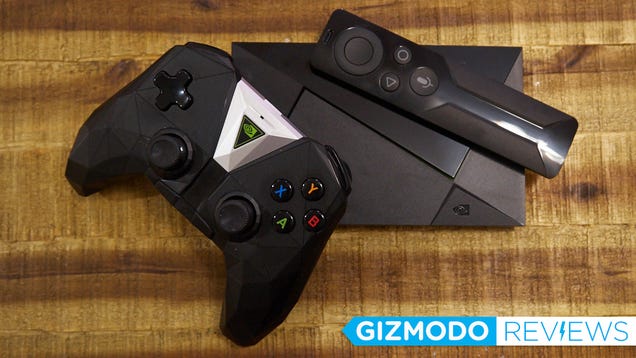 The original Nvidia Shield looked cool and had some neat ideas behind it, but its cost and use of the neglected Android TV operating system left the set-top box/console fusion feeling more like Frankenstein than legitimate answer to either Roku, PS4 or Xbox One. A major software update and some much needed changes to…
---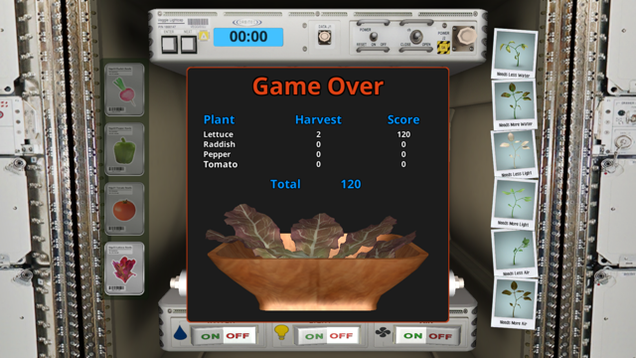 As a life-long, avid Sims player, I was pretty excited to hear about NASA Science Investigations: Plant Growth. Released last month, the educational app lets you zoom around the International Space Station (ISS), complete various astronaut tasks, and even interact with a fellow astronaut. Most importantly, it teaches…
---