Rhapsody International, the parent company of music-streaming services Rhapsody and Napster, has just announced it is now home to two million paid subscribers. That sum may not seem like a lot at first glance, especially when compared to the 10...
---
Just over a year ago, Sony and developer Naughty Dog unleashed the emotionally wrenching The Last of Us on the PlayStation 3. And while the post-apocalyptic tale was heralded at the time for its affecting narrative, the game's technical prowess...
---
Sure, Samsung just launched its 105-inch ultrawidescreen, Ultra HD TV, but if spending $120,000 on such a screen is probably out of reach there may be a solution. For the the budget minded-consumer, we'd recommend taking a look at LG's 105-inch 4K...
---
Don't get too excited, but rumors are starting to break regarding Google's sixth Nexus phone: an oversized handset codenamed "Shamu." According to Android Police, the device is rumored to be a 5.9-inch handset made by Motorola -- leveraging Google's...
---
Automakers aren't the only ones working to implement self-driving technology. The US Marine Corps has teamed up with TORC Robotics' (among others) to work on a Jeep-esque option outfitted with the company's Ground Unmanned Support Surrogate system --...
---
Today, we investigated the tech behind credit card skimming, looked at floating 3D video, learned about next gen lithium ion batteries and checked our Uber passenger ratings. Read on for Engadget's news highlights from the last 24 hours....
---
Syfy is going to try to capture social media lightning in a bottle one more time, with the sequel to last summer's bad-but-popular Sharknado. We're not exactly sure what Sharknado 2: The Second One is about but suspect has some combination of sharks...
---
More than a few eyebrows were raised when talk surfaced of an HTC One for Windows Phone. How close would it be to the Android original? Would it bring anything new to the table? And what's the name, for that matter? Thankfully, sources for Engadget...
---
Many direct current fast chargers aren't exactly practical, even for stores that expect a lot of traffic; they're frequently massive, power-hungry and expensive. BMW knows that's a problem, which is why it just brought its i DC Fast Charger to North...
---
It's been coming coming, but Facebook told TechCrunch today that the time is just about here -- starting "over the next few days" everyone will need Messenger to chat directly with their Facebook friends on mobile devices (iOS, Android and Windows...
---
Facebook is perhaps the most prominent example, but the internet, whether we want to accept it or not, is a gigantic data-mining operation where every thing about us is monitored, measured and experimented with -- even our love life, should we...
---
We know Insert Coin contestants shed blood, sweat and tears to complete their masterpieces, so we make sure they get scrutinized by people who know what they're talking about. For this year's event, we gathered a group of judges from different...
---
Face it, the tech industry is obsessed with resolution; we want every display to be high definition, regardless of size. We also want our devices to be affordable, leaving device manufactures with an interesting problem: how do they manufacture...
---
General Motors may be going through a rough patch at the moment, but that's not stopping the company from setting its sights on the future. Today, the Detroit-based automaker revealed that it plans to put wireless charging pads inside a number of...
---
It's not that business travelers have chosen to shun Airbnb -- in fact they make up a decent chunk of the short-term subletting business. But now the startup is making a concerted effort to lure those customers in with Business Travel on Airbnb. It's...
---
Mozilla must've really liked Chris Beard during his time as interim CEO because he is now the real, actual CEO of the company, "interim" prefix not required. Beard took over the reins of the firm in April after former CEO Brendan Eich stepped down...
---
If you've wanted to use activity-tracking wearables that pair with your phone, you've typically had to use Android or iOS. Windows Phone has some third-party apps that can fill in, but they're imperfect at best. As of today, though, an official...
---
Sure, there are already options for getting fit with the help of your Xbox console, and now one of the most popular in-home exercise options is offering more sweat soaked material. P90X for Xbox Fitness brings a 30-day version of the three-month slim...
---
Just like when you're driving a car, glancing down at your phone while biking the busy streets of your city can be quite dangerous. Thanks to a Portland-based design firm, there's a bike that allows you to keep your eyes on the road while getting...
---
NPR already has a few options for sorting its range of programming, but now the public radio outfit is looking to get more specific. The latest effort is the NPR One, which offers a local stream along with curated content that's accessible with one...
---
Starwood isn't the only hotel chain that wants you to use your smartphone as a hotel room key; Hilton is launching an initiative that lets you use your Android or iOS device to control virtually every aspect of your stay. Later this summer, a Hilton...
---
Earlier this summer, we showed you a smart kitchen scale that worked with an iPad app to make sure you were adding the right amount of each ingredient to your recipe. At the time, it seemed like the Internet of Things had reached its peak. Jumped the...
---
Countries that have less-than-stellar records when it comes to dissenting voices must really, really hate Tor. Coincidentally, Russia's Interior Ministry has put out a bounty of around $110,000 to groups who can crack the US Navy-designed privacy...
---
"Skimming" is a blanket term used when referencing a crime where you take small amounts of money. It literally means to take cash off the top, as if money were the sweet cream floating atop a cauldron of lesser riches. Fifty years ago, skimming might...
---
It looks as if the judges who operate the gateway between the NSA and the cable companies may not be as impartial as their job description requires them to. An investigation by Vice has revealed that several judges who sit on the Foreign Intelligence...
---
Gizmodo The Gadgets Weblog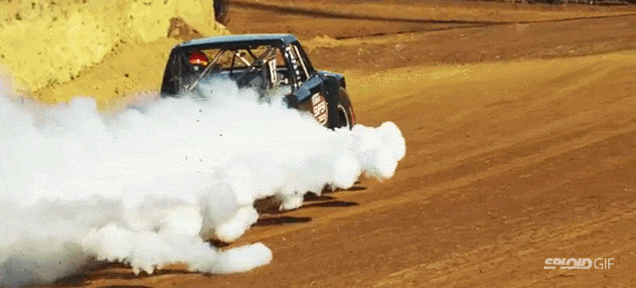 I don't know why this happened (or if the truck somehow stumbled upon some secret Mario Kart item that lets it shoot out fiery smoke rings like a red shell) but it's such a cool effect. The smoke that blows out of the truck's engine forms perfect o rings and then bursts into flames.
---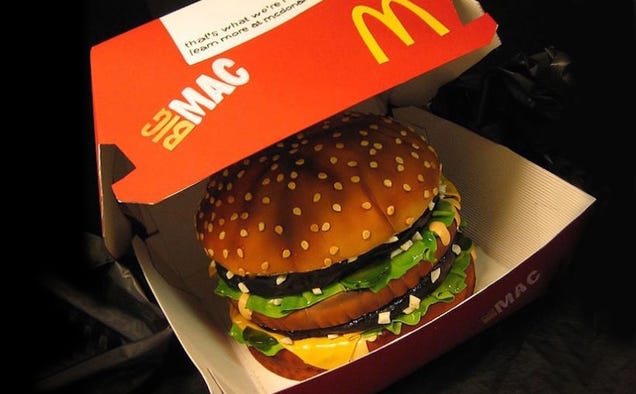 I don't know which of these cakes that look like fast food I like better. The Big Mac, the Chipotle burrito, the bucket of KFC, the Subway sandwich... I just can't decide. My only option is to shake my head in disbelief and then proceed to stuff my mouth with all of them.
---
The entirety of the film Snowpiercer takes place on a train—a very special train that I can't stop thinking about. The movie itself is great—we've followed the film here due to its unique distribution plan to be made available on-demand platforms just weeks after being released in theaters—but to be honest, I was most captivated by the train itself.
---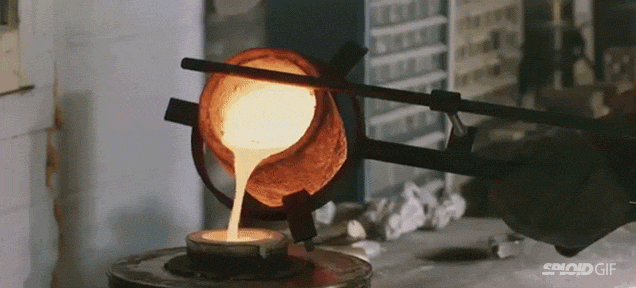 What's the best weapon from TMNT? Is it Leonardo's katana, Raphael's sais, Michelangelo's nunchuks or Donatello's bo staff? Or maybe it's none of them because it's actually all of them. Watch Man at Arms: Reforged combine all four weapons into one insane ninja weapon.
---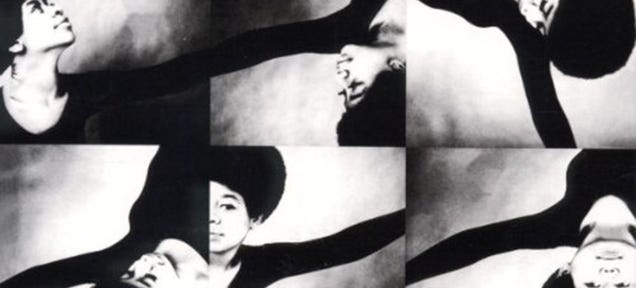 From the haunting opening chords to the final fade out, "Gimme Shelter" is one of the Rolling Stones' rawest tunes, all storms and war and bleak outlook on the world at large. And while the British boys did their thing, Merry Clayton's powerful, piercing backing vocal truly made the song—and the story behind the recording is fantastic.
---
Back in 1938, the head of a wallet manufacturing company in Lockport, New York thought it'd be a great idea to show how well his new wallets could hold the then-new Social Security cards being issued to Americans. His sample card used his secretary's real social security number (078-05-1120) and as you can guess, caused some trouble for her.
---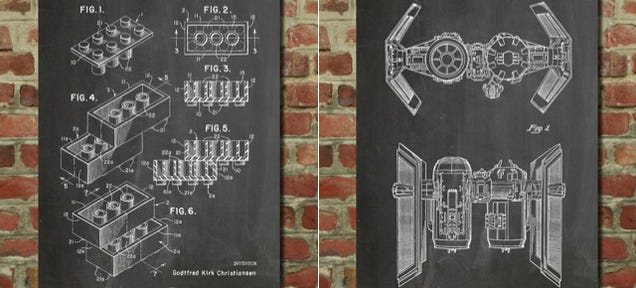 The design process is a many splendored thing full of trial and error, prototypes and practice runs. When your genius is ready to make its debut, filing a patent is a bureaucratic way to project your concept from idea-stealers—but it turns out the diagrammatical drawings are artworks in themselves.
---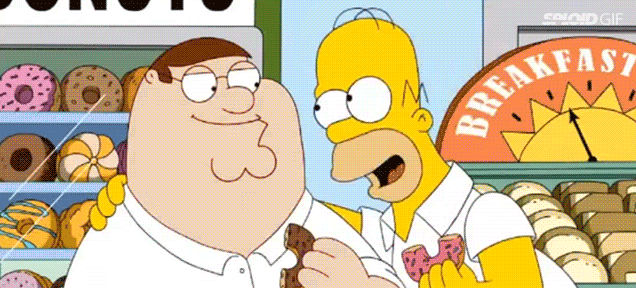 This fall The Simpsons is going to have its first big crossover in almost 20 years, when the cast of Family Guy visits Springfield. It's going to be the second time ever in which characters from other animation series appear in full capacity in the longest running sitcom in American TV history.
---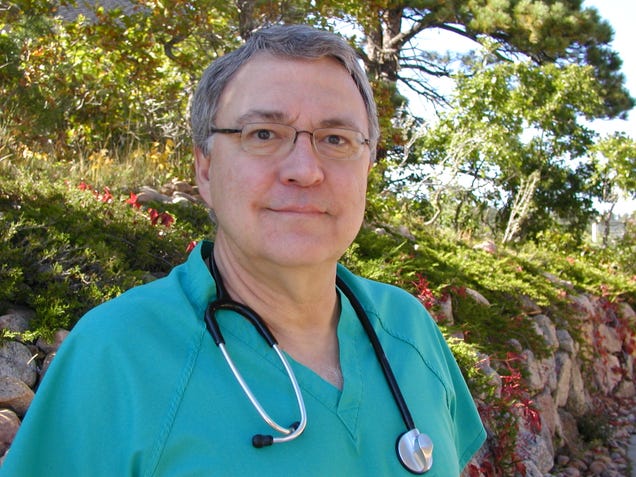 Dr. James Hubbard doesn't want to treat your injury. He wants to teach everyone how to deal with their own medical emergencies. Here's how to avoid Obamacare and do it yourself.
---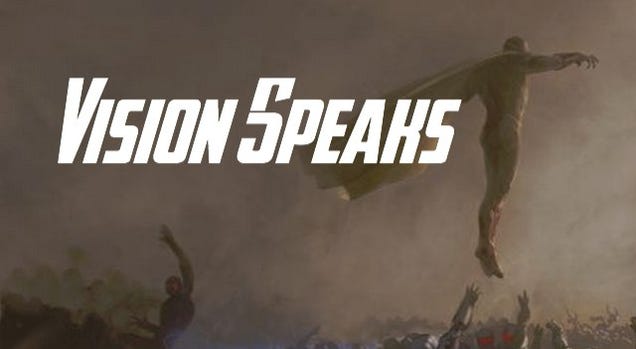 First he was JARVIS, now he's the Vision. We sat down with Paul Bettany at Comic-Con and desperately tried to needle any details out of the newest addition to the Earth's mightiest heroes. And here's what we discovered.

---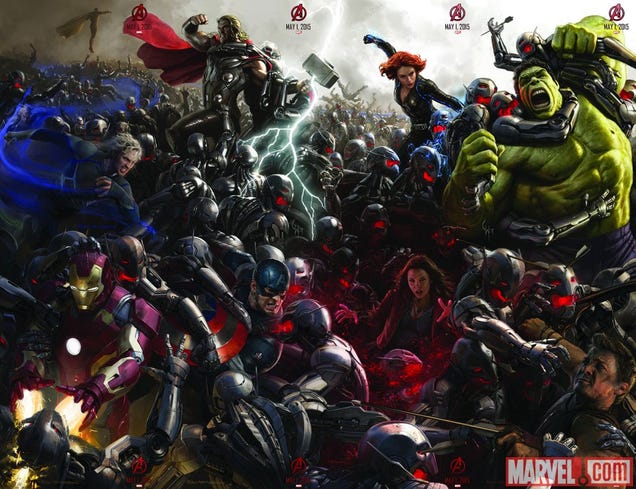 Avengers: Age of Ultron's footage made its first appearance at San Diego Comic Con 2014 and people seem to be in awe with what they saw. From what people say, it's really going to be one huge battle between the World's Mightiest Heroes and a billion robots.
---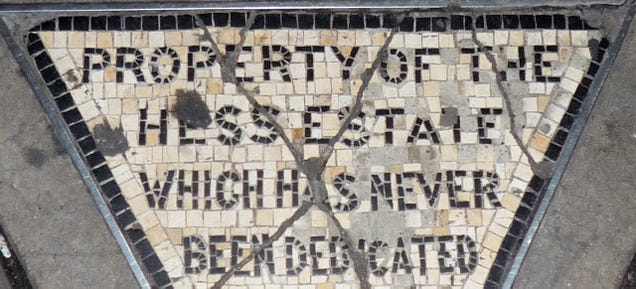 Tiny apartments are all the rage lately , but tiny real estate has always been a historically hilarious tradition. Case in point: Hess's Triangle, the smallest piece of private property in New York City. It's not too much bigger than the city's largest slice of pizza.
---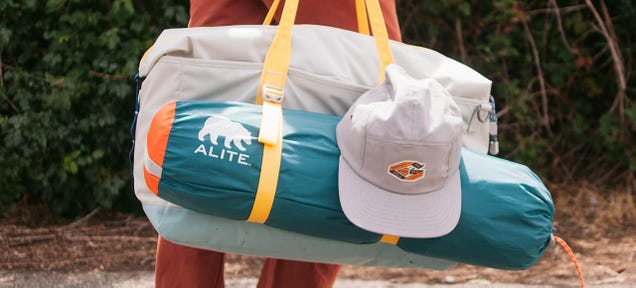 When you're not flush with weeks of vacation time, short weekend getaways are the best way to take advantage of those warm summer months. And whether you're spending that time in a cabin or a tent, Alite's Great Escape duffel bag can hold everything you need for a couple days worth of rest and respite.
---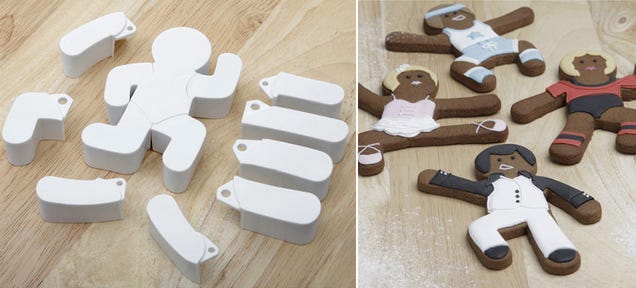 Your average gingerbread cookie ends up looking a lot like da Vinci's Vitruvian Man with its limbs splayed out in every direction. But with this modular cookie cutter in your kitchen repertoire, you can create gingerbread cookies that are a little more lifelike and active.
---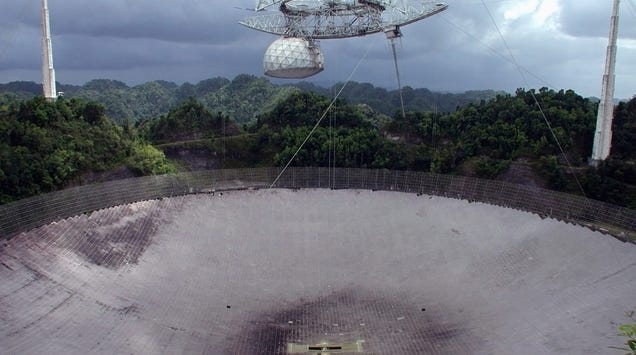 Back in 2007, astronomers detected an incredibly brief, incredibly strong radio wave burst in Australia. And now, on the opposite side of the world, astronomers have detected a second blast of similar proportions. Meaning that A) the first one wasn't a fluke, and B) we have absolutely no idea what's causing them.
---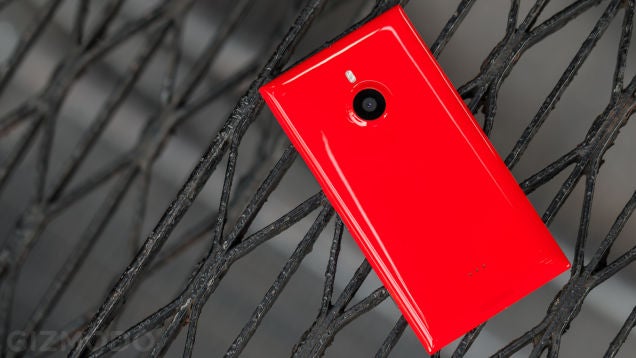 A "phablet" is the familiar portmanteau describing the popular desire to wrap a smartphone and a tablet into one package. The Lumia 1520 (pictured above) is an extreme example of the idea, a six-inch candy-colored smartphone that pushed the Windows Phone OS to its size limit . Now, Microsoft wants to go even bigger.
---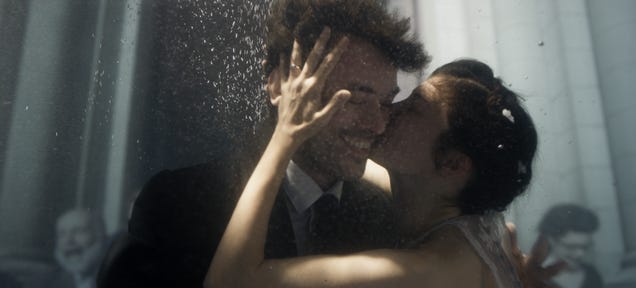 Books have been adapted for the big screen since the dawn of cinema, but the transition can be tricky—especially when the original is a uniquely dreamlike counter-cultural touchstone. Mood Indigo is Michel Gondry's latest feature film; he recently spoke with us about bringing the fantastic voyage of young love and deep loss to life with physical sets and a refreshing lack of CGI.
---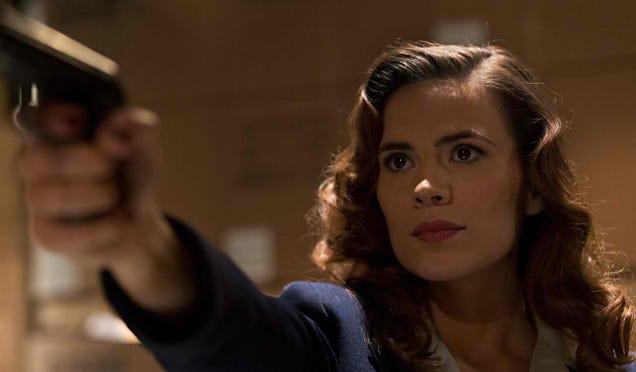 Every year, people spend thousands of dollars to journey to the motherlode of geeky pop culture: San Diego Comic-Con. And every year, entertainment companies do their utmost to generate excitement about their upcoming spectacles. But who gained buzz, and who lost it? Here's our list of the biggest winners and losers of Comic-Con 2014.
---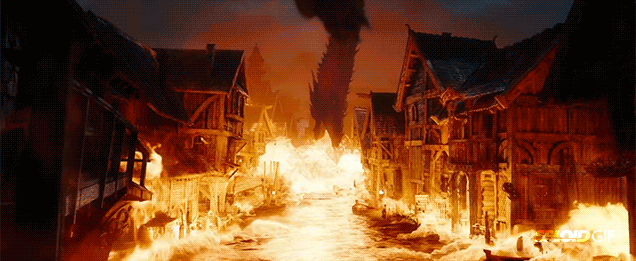 Behold the first trailer for the Hobbit: The Battle of the Five Armies, the last of Peter Jackson's Hobbit trilogy films. It promises to be a great ending to the epic tale of Bilbo Baggins. I can't wait for that epic battle scene at the end. I remember having goosebumps the first time I read it. And the Smaug's attack... oh boy.
---
In the late 1960s, the telecommunications revolution was in full swing. Yet the logo of its biggest innovator, AT&T, had remained the same for 80 years. It was time for a complete brand overhaul, so AT&T tapped legendary graphic designer Saul Bass to do it. After working on a new logo for one year—one year!—this is his pitch to AT&T.
---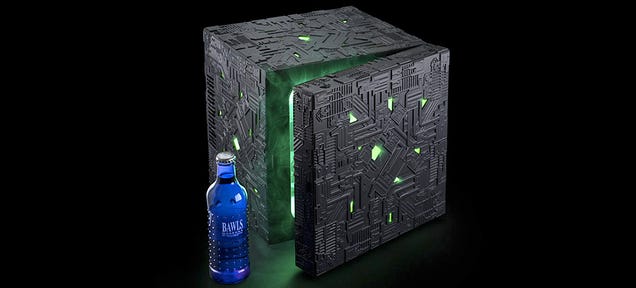 It's apparently taken some 27 years for a marketing genius at Paramount to realize that the cube-shaped Borg ship introduced in Star Trek: The Next Generation bears an uncanny resemblance to a mini fridge. But someone has finally put two and two together resulting in what's easily one of the best Star Trek-themed products of the past 20+ years.
---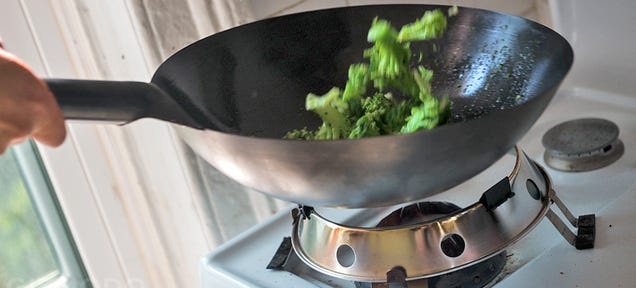 Home cooking with a wok is an exercise in disappointment: Your wimpy home range can't muster the firepower of the volcanic wok range at your favorite takeout joint. Inventor Glen Lee wants to solve that with WokMon, a drop-in ring that focuses your gas flame for maximum sizzle. We tested it.
---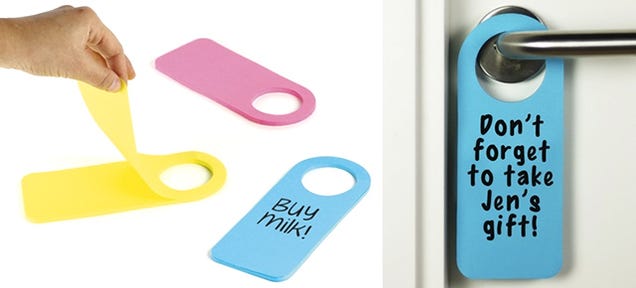 Is there anything more frustrating than getting ten minutes away from home only to realize you forgot something important and have to double-back? It only takes one forgotten laptop or smartphone to make these $10 door hanger sticky notes completely worth it as a last-minute fail-safe reminder.
---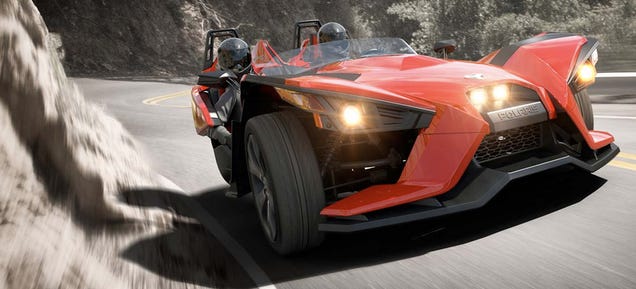 What you're looking at is going to be one of the most fun cars debuting for 2015. But, the Polaris Slingshot isn't a car, it's a "motorcycle." Here's why that matters and what it means for you, the enthusiast driver.
---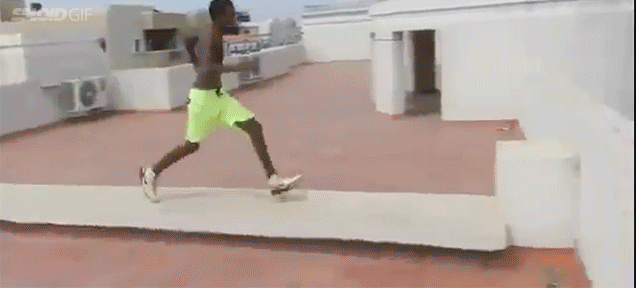 Watch this crazy guy leap from a roof terrace on top of a five story building to land in a swimming pool. Miraculously, he judges the distance right, the water is sufficiently deep and nobody else is around to be hurt. Unfortunately, this ends in disaster more often than you think.
---