It's the night before Thanksgiving, and that means you're probably cooking, chatting with relatives and formulating your epic Black Friday attack plan. Need some help? No problem. We rounded up all the best tech deals available this holiday season. R...
---
Ubisoft may not have a way to turn back time and release Assassin's Creed Unity without a slew of glitches, but it's at least trying to make amends to jilted gamers. The studio has announced that it's giving every Unity owner a free copy of the upcom...
---
It's that time of year again! You know, the one when you have to hand over your hard-earned cash or dole out the credit card digits to get the loved ones in your life a little something celebratory. Lucky you, we've got a slew of great recommendation...
---
AT&T isn't backing down from its threat to halt its fiber rollout, which was a not-so-subtle jab at President Obama's pro-net neutrality / Title II comments earlier this month. Following an FCC inquiry about that announcement, AT&T said in a letter t...
---
It's no secret that Twitter has been looking for ways to put more targeted ads in your social feed, but its latest approach may make you uncomfortable if you jealously protect your privacy. The service has revealed that its app will start tracking wh...
---
Thanksgiving is a time to remember things to be grateful for, stuff yourself with turkey and watch MST3k re-runs. But what happens the following day, when you wake up with a meat hangover that could kill a horse? That's the moment you'll stumble onli...
---
Want to see a classic example of irony? Head to the US Computer Emergency Readiness Team (CERT) website. The government security group has issued a public warning about Regin... you know, the extra-sophisticated malware that many suspect the US wrote...
---
Finally! It's the time of year once more when Americans line up outside of major retail outlets at absurdly early hours in an effort to score the lowest prices on all manner of consumer goods. Looking for a washer/dryer on the cheap? How about a Sams...
---
Still haven't scored an invitation for a OnePlus One, and missed out on the rare public sales? You may want to book a flight to China. OnePlus has revealed its first-ever retail shop, which will officially open in Beijing on December 20th. As you mig...
---
Federal law enforcement might not be having much success pushing for laws that require a security backdoor on your phone, but that doesn't mean it's out of options. Judges (including one who published an opinion on a New York fraud case) have been le...
---
Yes, it's once more time for Black Friday -- that beloved (and sometimes dreaded) day when you can brave crowded stores in hopes of scoring deals on gadgets that would otherwise be out of your reach. But who's offering the sweetest bargains? Never fe...
---
Seven years ago, we brought you the story of a waffle iron that shaped the tasty treats into a keyboard. Plenty of you saw it and wished that you could have one of your very own, and it turns out that good things do come to those who wait. Designer C...
---
Samsung may have shut down some of its services in recent months, but ChatOn? It's not going anywhere. While The Korea Times claimed that Samsung was going to drop its messaging service on a "region-to-region" basis because it wasn't making cash, the...
---
Sony's recently unveiled full-frame, mirrorless shooter, the A7 II, made a number of people quite excited when it was announced last week. Back then, though, the electronics company only revealed pricing and availability for Japan. Good news: Sony an...
---
Bing Maps users outside the US will now have a better idea of how long it takes to get from A to B, as Microsoft has just launched Clearflow traffic estimation around the world. The system works by taking live traffic data for main roads and surface ...
---
Some vloggers have made it big on YouTube, so it's not surprising that advertisers want to tap into their burgeoning audiences. But rather than shell-out for a traditional pre-roll ad, they're paying the stars themselves to film their commercials. Th...
---
Deepak Chopra has an app. And that's about the least of the famed spiritual guru/physician/alternative-medicine advocate/friend of Oprah's technological ambitions....
---
Before October 1st this year, you were probably a criminal. On that day, UK copyright law changed to include a private copying exception that, simply put, means you're allowed to copy media for your own personal use (not distribution, obviously). Thi...
---
When we reviewed Amazon's Fire Phone, we said that you'd better off waiting for the sequel. That's good advice for you, but not ideal for the company, since it ate a $170 million loss and has $83 million worth of unsold devices piled high in warehous...
---
Sony Pictures' employees around the globe are still locked out of their company computers after they were hacked on the 24th by a group calling itself the "Guardians of Peace." Now, new details have emerged that shed some light on what they want and ...
---
When offline playback arrived for Blinkbox's video streaming service on the iPad, we knew that Android support couldn't be far behind. After all, Tesco has plenty of Hudl 2 tablets to sell this Christmas, which all heavily promote its services. So fo...
---
What's the next hot connected gadget category? Forget watches, we're thinking bikes, judging by the overwhelming interest in crazy, innovative new models like Teague's 'Denny' e-bike. Chinese search giant Baidu is all over that with the Dubike, a non...
---
Tinkering to get better performance out of your ride is one of the more rewarding aspects of vehicle ownership. The thing is, as cars have become more and more computer-dependent, getting a horsepower boost or better gas mileage by swapping exhaust s...
---
BT surprised many when it confirmed it's currently in talks to buy back mobile operator O2, nearly 10 years after it sold the company to Telefonića. However, the telecoms giant said at the time that it wasn't interested in just one carrier. Rumours s...
---
A call comes in on Skype from that old family friend who's now living in Sweden, but you're in the middle of a pretty amazing game of Threes, or finely honing a very important email that needs to be sent this hour. Take the call? Pretend you're not t...
---
Gizmodo The Gadgets Weblog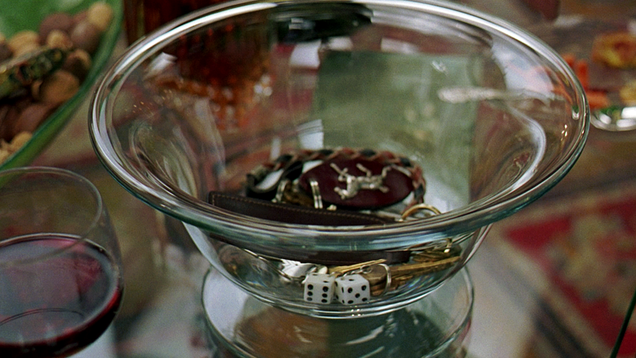 Consuming two kinds of potatoes in the presence of loved ones calls for a holiday-appropriate movie. You could load up the heartwarming Planes, Trains and Automobiles, or dive right into Christmas season with It's a Wonderful Life. Well, here's a film about Thanksgiving and family you should really not gather the generations together to watch: The Ice Storm.
---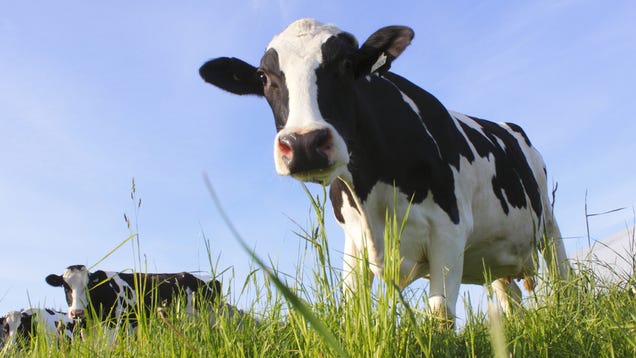 Cows are big hulking creatures—not so great for tipping over while drunk, but great for turning into living factories that make massive quantities of antibodies. Scientists have inserted a modified human chromosome to cows that can now make human antibodies for hantavirus. Other deadly disease like Ebola and MERS could come next.
---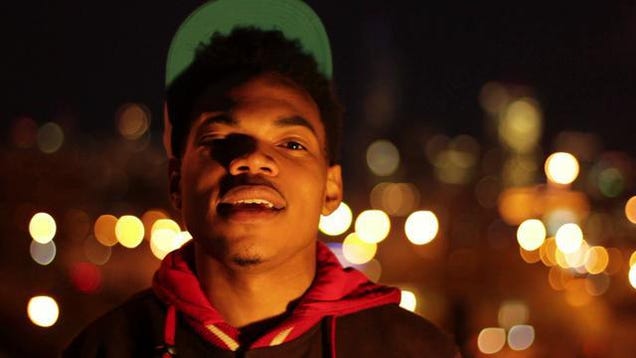 This year, I am thankful for Chance the Rapper. Chance, whose 2013 mixtape Acid Rap had some of the best music of last year , hasn't released a debut LP yet, but his side projects are producing some good results.
---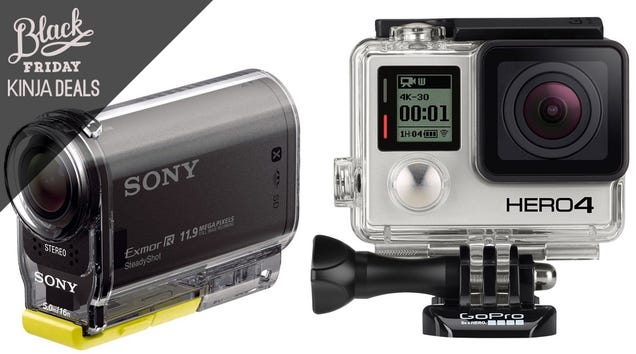 No matter your budget, you have some great opportunities to score a new action cam this holiday season.
---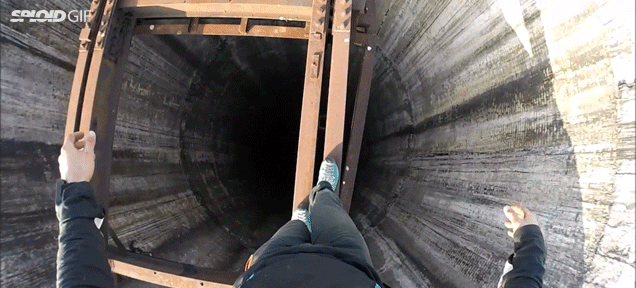 The 900-foot deep hole is actually a 900-foot tall giant chimney which actually makes this stunt even crazier because Flaviu Cernescu, the daredevil strolling over the hole, actually has to free solo climb the entire thing before he can walk. It's like risking your life only to risk your life even more.
---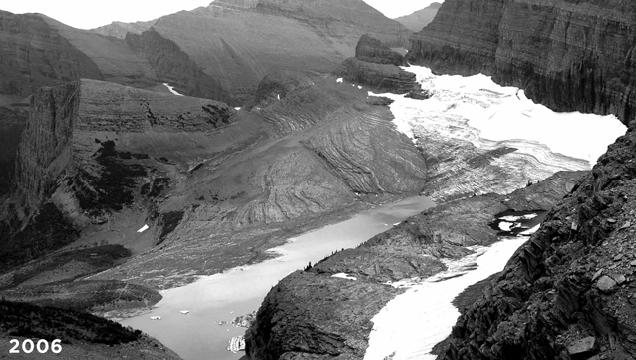 When Glacier National Park was dedicated in 1910, this stunning span of the Rocky Mountains on the Montana-Canadian border counted over 150 thick, morphing ice sheets that gave the park its name. One very warm century later, there are only 26 glaciers here. And by 2030, scientists warn, that number could be zero.
---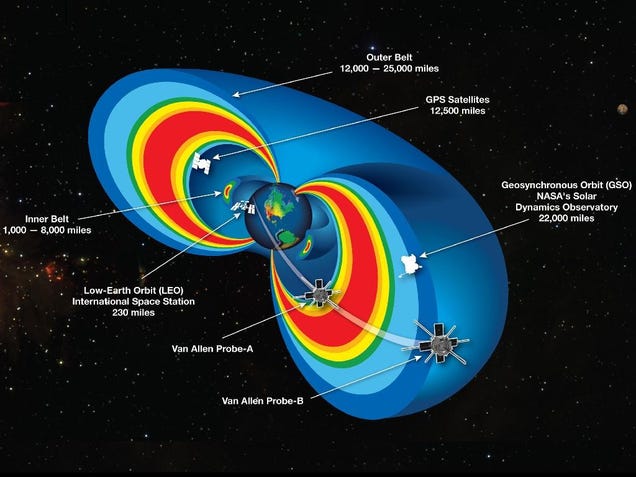 Well, here's something cosmic to be thankful for this weekend. A NASA-led study of the Van Allen radiation belts has uncovered new information about the invisible "shield" that keeps harmful ultrarelativistic electrons from the Earth.
---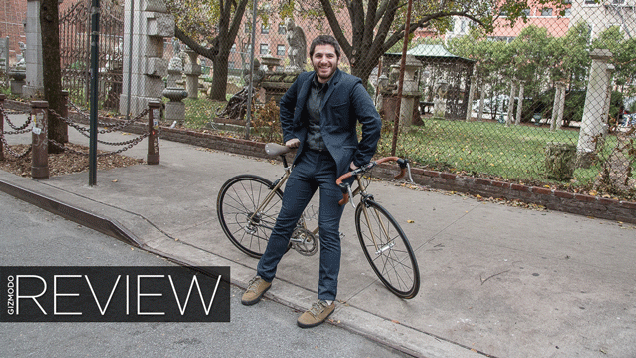 You can't ride a bicycle in a traditional suit. The wear and tear on that fabric will be enough to tear holes in the pants and rip the shoulder seams. Not a good look! You could keep a suit in a bag and change when you get to work, but you'd have to show up early. And stinky. Parker Dusseau has a different idea: formalwear specifically made for two-wheelers.
---

For guys, birth control options are pretty limited, and for years we've been promised a male version of the pill—some reversible process that will protect against the threat of offspring that's not as permanent as a vasectomy. This new injectable gel, however, has already proven nearly foolproof (in baboons at least) and could hit market within two years.
---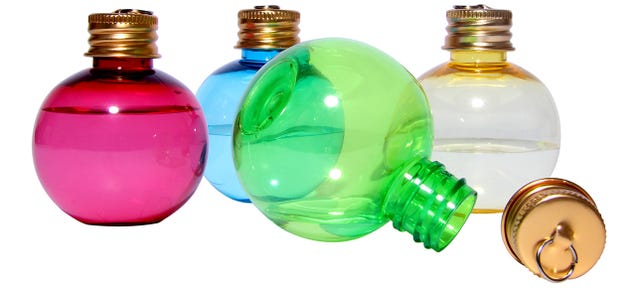 Nothing makes dealing with visiting friends and families during the holidays easier than a little liquid courage. But if you don't feel like sharing your libations, just decorate your Christmas tree with these screw-top ornaments that make it easy to hide your booze in plain sight. Every time you need a nip, just pretend you're going to water the tree.
---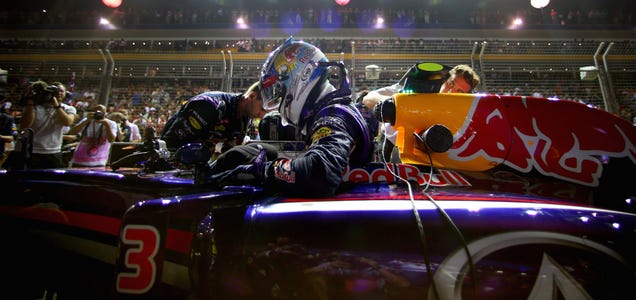 Mercedes-Benz is the official victor of the Formula One Constructor's championship, but for me, it doesn't matter who won officially. The way I see it, Red Bull Racing keeps winning everything. Because they keep cheating in the cleverest of ways, which is what F1 is all about.
---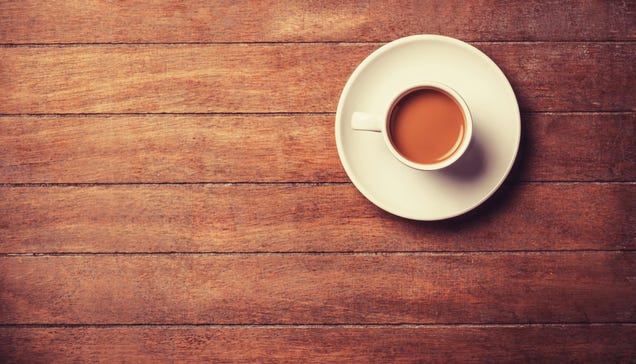 If part of your morning routine involves coffee, it's likely that you have a very specific ritual about which cups you use. Now, an Australian scientist has taken it upon himself to find out whether there's any scientific basis for thinking that taste is influenced by cup color—and it turns out, the color of your cup plays a big role in how you think your coffee tastes.
---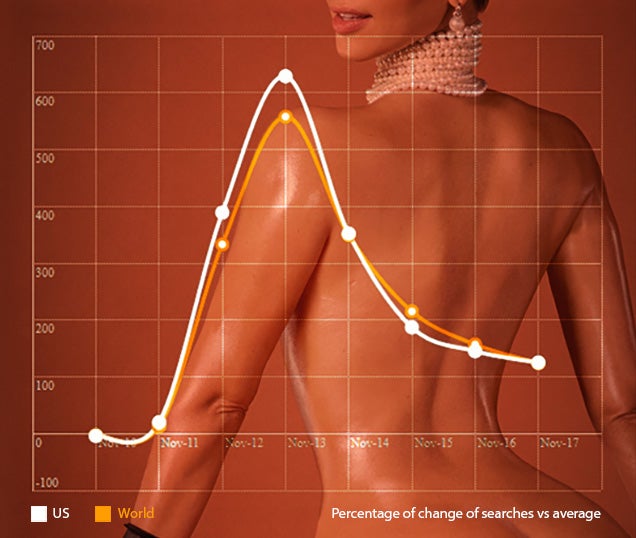 At well over 93 million views, Kim Kardashian sex tape has become the most watched porn video in history after the release of her shiny naked pictures in Paper Magazine (NSFW). That event destroyed all records in PornHub, with Kim Kardashian searches surging 629 percent and putting her at #1.
---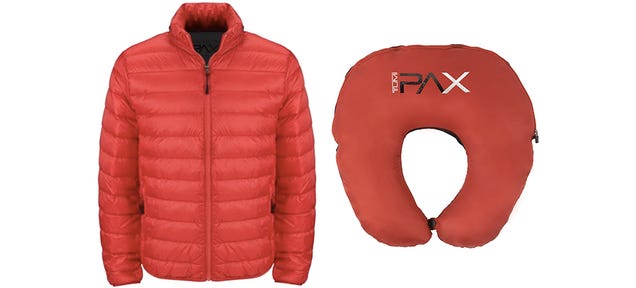 Break the endless cycle of having to buy a new neck pillow every time you fly because you forgot to bring the last one with Tumi's Patrol Travel Puffer Jacket. Hidden in the collar is a pouch that you can stuff the entire puffy jacket into, creating a comfy neck pillow to make your holiday flight or bus trip considerably more enjoyable.
---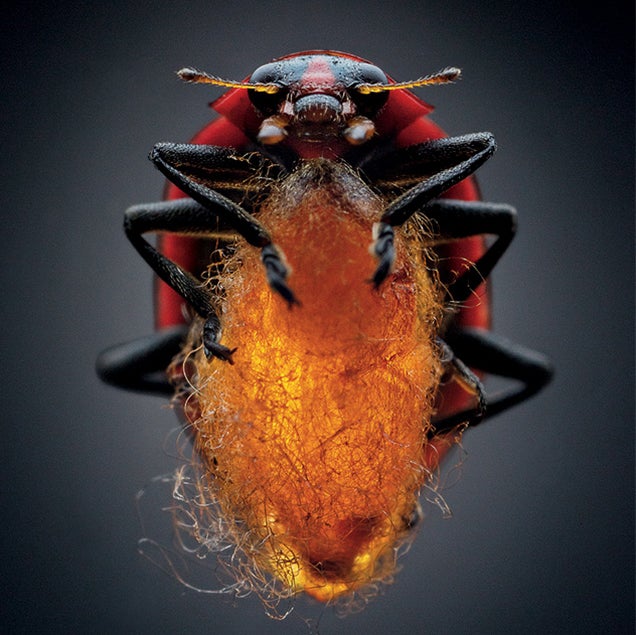 The November's issue of National Geographic has a fascinating article titled Mindsuckers, the tale of tiny beasts that get into their victims bodies to eat them from inside and control their bodies, turning them into remote controlled zombies. And there are more horror ahead, masterfully photographed by Anand Varma.
---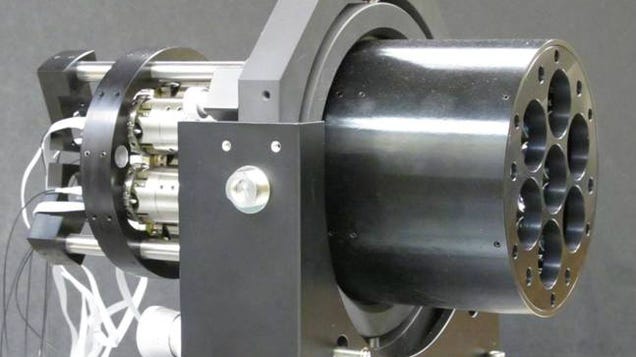 DARPA is going gaga over the pew-pew. The department just awarded a Northrop Grumman a $20.2 million contract to begin the second phase of its Excalibur Program—one which aims to give the same kind of missile-frying laser cannon that's currently patrolling the Persian Gulf to America's Air Force.
---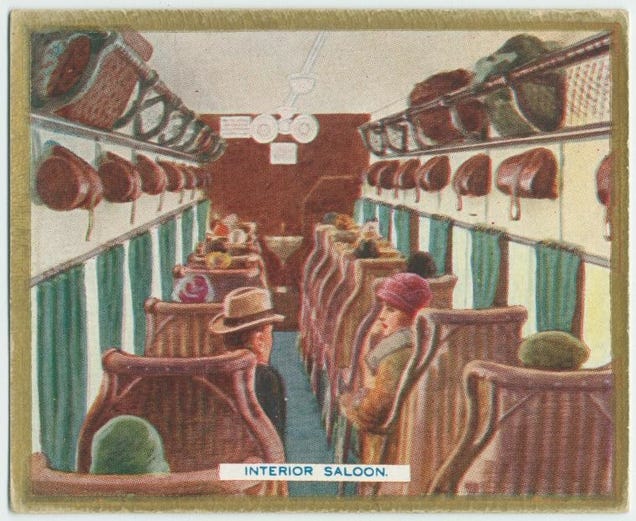 Passenger air travel in the 1920s and 30s was a uniquely exhilarating experience — provided you could afford it. But for those of us stuck in a world where flying has become a mundane and sometimes excruciating ordeal, we can at least live vicariously through the past. A website called The Passion of Former Days has collected some promotional cards which give us a peek into the world of flight in the 1920s.
---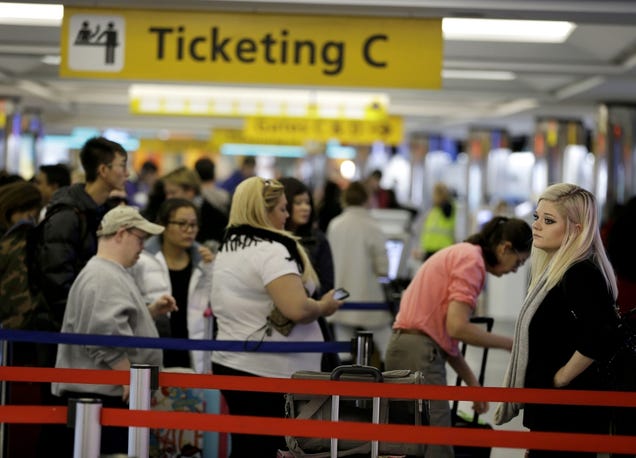 If you're one of the tens of thousands of people who are trapped in one of the United States' many fine airports on this Thanksgiving Eve, you may find yourself wondering when the hell you're going to get out of here and on to your destination. Here's a quick forecast for your (eventual) departure.
---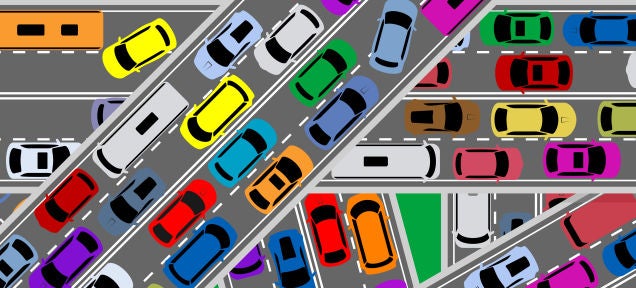 Holiday travel sucks, and most people think that it sucks most around Thanksgiving. That's not necessarily true . However, that probably doesn't make you feel any better if you're reading this while stuck in an airport on the wrong side of the country with hours to wait before your flight leaves. These next nine horror stories might.
---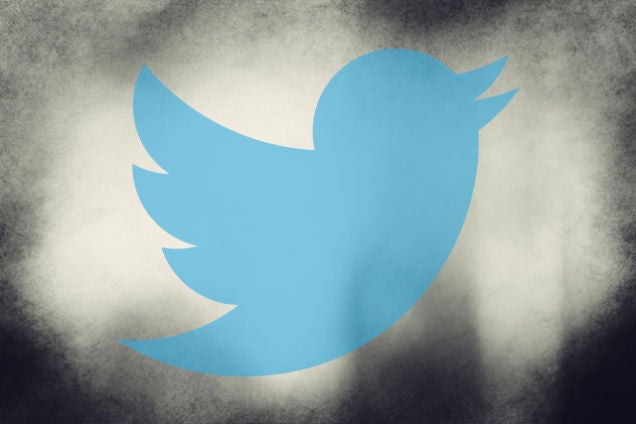 Twitter is starting a new program called App Graph that tracks all of the other apps people have on their phones. You might be wondering why Twitter cares if you're a Candy Crush fiend or if you also use Instagram. It's because Twitter follows the ABT school of sales: Always Be Targetin'.
---