It's probably a good thing that Google got its Street View surveil of Hungary in when it did, because a new tax being proposed could make internet traffic in the country more expensive. A tax bill draft sent to parliament could impose a 150 forints...
---
There are plenty of online services that use two-factor authentication to reduce the chances of someone hijacking your account after a data breach, but what about the operating system on your PC or phone? You'll get that safeguard if you use Windows...
---
It's the last press day at German trade show IFA, and I should be hauling ass across the show floor. Instead, I'm waiting outside by the taxi rank, sucking down secondhand smoke of the booth attendants on their breaks and hoping that my ride hasn't...
---
While Canada is the brunt of countless jokes, it seems like our friendly neighbors to the north have the last laugh this time. At least when it comes to playing SimCity on the go, that is. The folks at EA have recently soft-launched SimCity BuildIt...
---
Yahoo has just released a new Mail update for iOS and Android that integrates event and travel notifications within the app... whoa wait, why does that sound familiar? Another tech company with a name that starts with a G might have announced...
---
A group of developers thought it would be fun to merge playground activities with mobile gaming -- so they did. They've created a system called Hybrid Play that lets kids (or adults, no judgment here) control games on their phones with see-saws,...
---
Automakers like Subaru and Volvo have had automatic anti-collision braking for a while, but what if you're a Ford fan? You won't have to wait long. The Blue Oval has revealed that it's adding its own smart braking system (Pre-Collision Assist) as an...
---
If you thought Denon's Heos wireless speakers were a little too similar in purpose to Sonos' range, you're not alone. Sonos has sued D&M Holdings (the company that owns Denon) for allegedly violating "at least" four patents. The audio gear maker...
---
If you've ever wanted to cobble together a really wicked EDM track comprised mostly of sound bites from NASA's Mercury missions, well, now's your chance. Everyone's favorite beleaguered space agency has been posting a treasure trove of audio clips...
---
It's safe to say that you don't buy most Apple devices these days with the expectation that you can open them up, and it looks like the iPad Air 2 is no exception. Do-it-yourself repair shop iFixit has torn down the new tablet and found that it's...
---
So, you put in for the time off from work to hit December's PlayStation Experience event in Las Vegas. The next logical step, of course, is buying tickets and come Friday you can do just that. As previously reported, a single day pass will set you...
---
If you're hooked on Xbox Music's free desktop-based listening, you're going to have make some backup plans very shortly. Microsoft has announced that it's dropping the no-cost web and Windows streaming option as of December 1st; after that, you'll...
---
Xiaomi's a force to be reckoned with in China -- its new phones routinely sell out online in seconds -- but its influence is steadily growing outside its native home. That's why the company's infrastructure has been quietly shifting these past few...
---
What's stopping you from creating the first killer Kinect 2.0 hack? Well, now that Microsoft's released the do-all sensor's SDK to the public for free you don't have many more excuses. The software development kit is available without any fees and...
---
Slightly irked that you have to say "OK Google" whenever you want to use voice search on your Android Wear smartwatch? Microsoft, of all companies, is coming to your rescue. The developer is leading a trio of experimental Android releases with...
---
It's no secret that the US wireless market is saturated, and that most people who want a mobile device have already purchased one by now. Naturally, this means that the national players in the industry are looking for other points of revenue to aid...
---
Want to upgrade to an iPad Air 2 or iPad mini 3? Maybe you're just drooling over the new Retina iMac. We reviewed them all, so you're covered either way. But that's not all we have on deck -- read on for Engadget's news highlights from the last 24...
---
Heads up, Android fans: Google Earth for your phones is about to get a lot better. That's what the folks in Mountain View are promising, anyway -- they've released an update to the app brings with it snappier performance and improved labels for maps...
---
Went on a spending spree with your Bank of America debit card the moment Apple Pay hit your iPhone? You might be in for a (brief) shock. The bank is now issuing refunds after it charged at least some Apple Pay users twice when they made purchases at...
---
As the music video starts, Avicii nonchalantly wanders into Stockholm's Tele2 Arena. He strolls past the venue's reception; a Grand Marnier poster gets some vital screen time. The bass drops. The crowd goes wild. For some reason, I feel like...
---
Fitness trackers come a dime a dozen and worse, they all seem to do the same thing: monitor your step count, calorie burn and sleep quality. As it happens, the Life Tracker 1, the first device from a startup called Pivotal Living, does all these...
---
Google has joined forces with the Jane Goodall Institute to bring Street Views of Gombe National Park and its numerous chimpanzees. Using portable Trekkers, Google's intrepid photogs captured thousands of 360-degree images in the jungles where...
---
At Twitter's Flight mobile developer conference, Jawbone just announced a new app called Drop, which lets you and your friends create and manage playlists with tweets. Hosain Rahman, Jawbone's CEO, says that this would be very useful in party...
---
Many musicians put their tunes on Pandora in the hopes that they'll build an audience, but how are they supposed to know it's working? That's what the streaming service's new Artist Marketing Platform (AMP) aims to solve. The initiative gives...
---
At its mobile developer conference in San Francisco, Twitter just announced Digits, a brand-new way to log in to apps with just your phone number. Instead of going through the tedious process of signing up with an email and password or using one of...
---
Gizmodo The Gadgets Weblog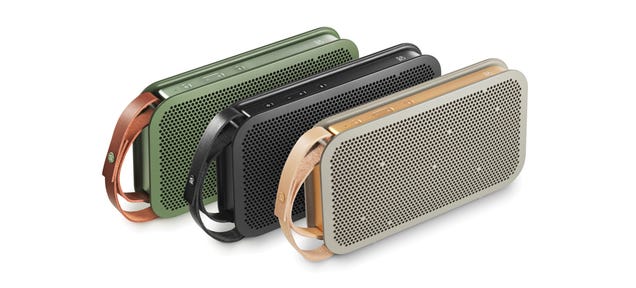 Bang and Olufsen is usually best known for audio equipment that costs more than your car. But now, it's decided to create something that normal people can afford—its first ever portable Bluetooth speaker.
---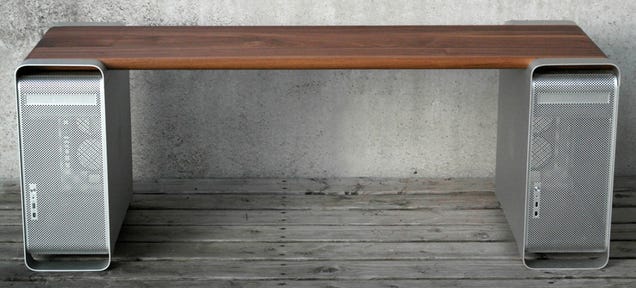 The Apple Power Mac G5 was an iconic computer—but, launched back in 2003, it's since been superseded by the Mac Pro. So what better way to celebrate its long and useful life than using its bold looks elsewhere in the office?
---
Yahoo's new email app, available for Android and iOS, integrates event and travel notifications alongside all your messages. Sound familiar ?
---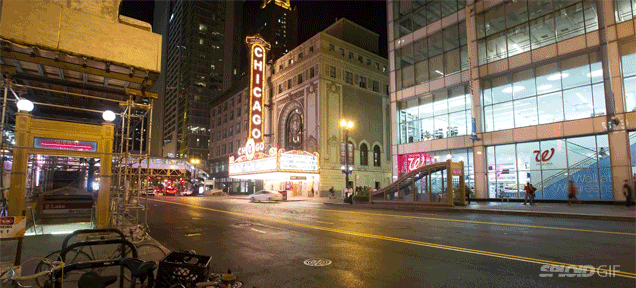 I like Chicago. The city is clean, the architecture is nice, Wrigley Field is fun, a river cuts through it and the lake is right there. I wanted to make fun of the Bean but it drew me in like a mosquito about to be zapped. And hey, I realized that I don't really like ketchup when I visited Chicago. It's a nice place.
---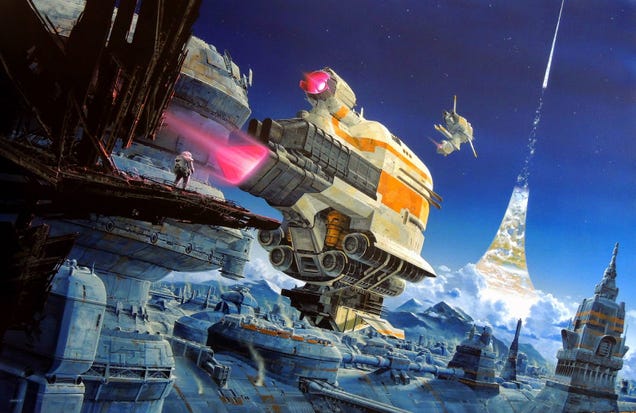 French illustrator Manchu is one of the masters of classic sci-fi illustration. His worlds and spaceships are massive, optimistic, colorful, and sometimes even zany on his alien spaceship designs. Masterfully crafted, his work reminds me of another one of the greatest: The British Chris Foss.
---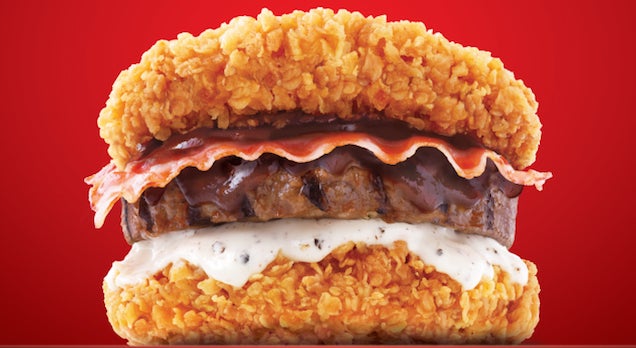 Foodbeast found a new KFC Double Down burger that is even more insane than the original: the Zinger Double Down King at KFCs in Korea. Instead of just sandwiching bacon and cheese with two fried chicken filets, this Double Down uses the same fried chicken for buns but adds a sauced up burger patty in between too.
---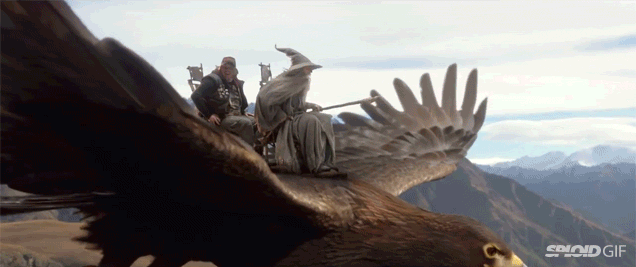 Air New Zealand loves to make fun in-flight safety videos that can include anything from body paint to supermodels to Richard Simmons to Betty White. This time though, they've gone beyond epic: the safety video is basically a full on LOTR and Hobbit movie set in Middle Earth. It's impressive.
---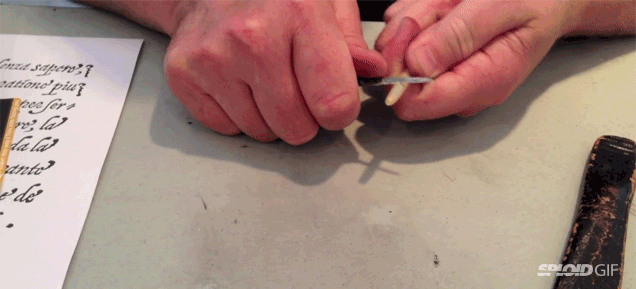 I'm not going to lie, I don't really need to know how to cut and make a quill pen from a goose feather. No one does anymore. But! I was completely fascinated by the process of it. It's funny how he uses both vintage tools (an 1800's era quill cutting knife) with modern technology (a NYC metro card!).
---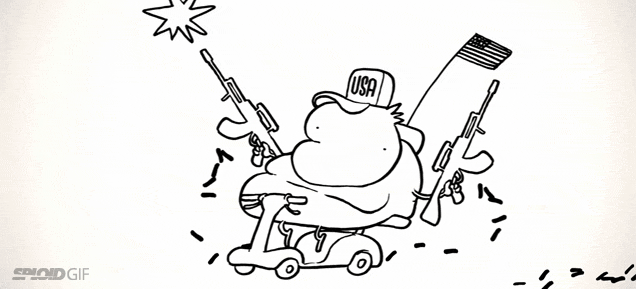 Stereotypes today are typically outdated and vaguely racist but when harmless, they can be quite comical. Like these quick hitter animations about what the USA thinks of Europe and vice versa and what different parts of Europe thinks about the other parts. They're a lot of fun to watch.
---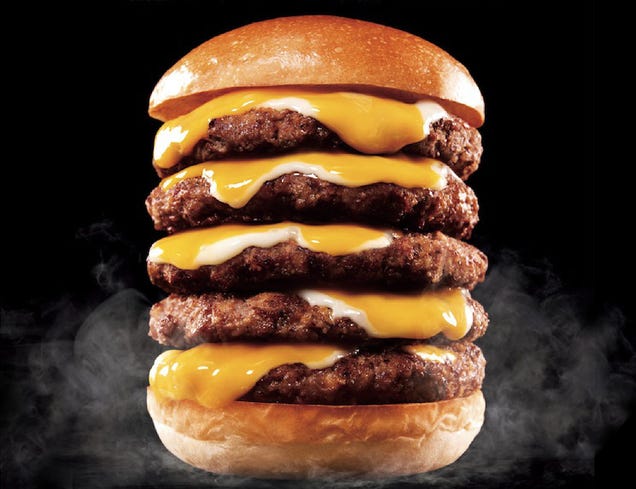 I always feel guilty eating plain double cheeseburgers at Shake Shack, but after seeing the Tower Cheeseburger by Korean-Japanese fast food chain Lotteria, I won't anymore. These people are crazy. And the real thing even looks crazier than this beauty marketing shot:
---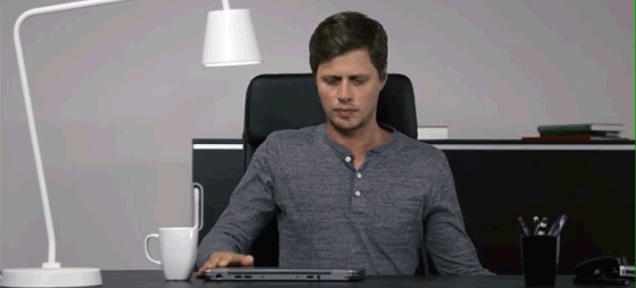 Sitting is comfy, but hours (and hours and hours) on your rear-end isn't great for your bod (even though it probably won't kill you ). Standing is good, but tiresome after a while. Hybrid desks can be pricey but Ikea is betting on Bekant, a workspace that raises and lowers on two telescopic legs with a button push.
---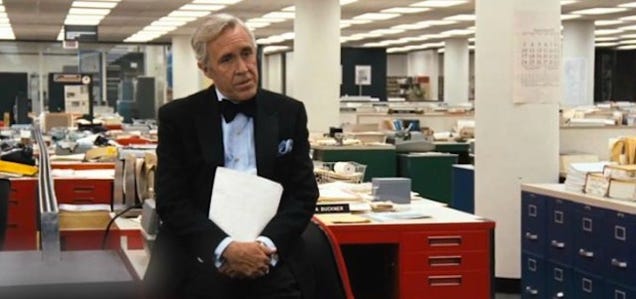 Ben Bradlee was editor of the Washington Post when the newspaper did something phenomenal: It took down the Nixon administration in the Watergate scandal. I didn't know anything about Bradlee or newspapers or the Washington Post when I saw the 1976 film about the scandal—I only knew I wanted to work somewhere just like that.
---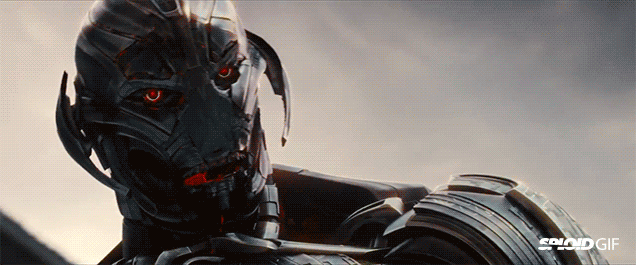 Comicbook Resources got the trailer for Avengers: Age of Ultron, apparently leaked early by Movieweb, and now it appears it has leaked everywhere. It's narrated by Ultron (James Spader), and features all the team members—plus the much anticipated Iron Man's Hulkbuster armor. [UPDATED with highlights]
---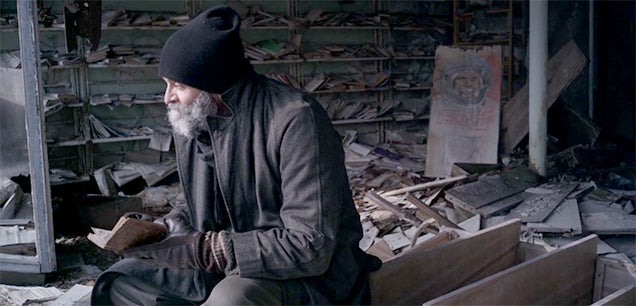 This is the music video for It's Alright, by Fractures, filmed in location in Chernobyl, Ukraine, right after the Maidan revolution that shook that country. It's not as visually or musically powerful as Paolo Nutini's Iron Sky, but I like the overall tone.
---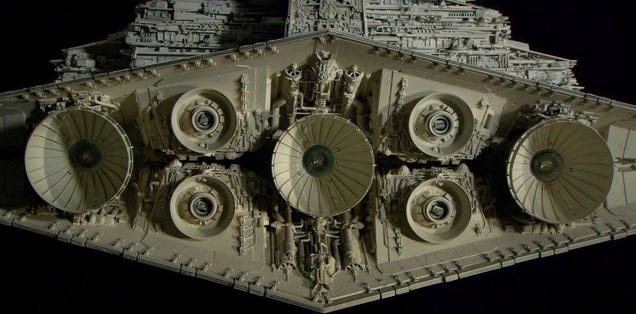 As the next wave of leaks from the next Star Wars are oh-so-slow to trickle in, hopefully this will tide you over: A colossal collection of 140 photographs featuring Industrial Light & Magic's model-building process from 1977 to 1983. It's simply incredible.
---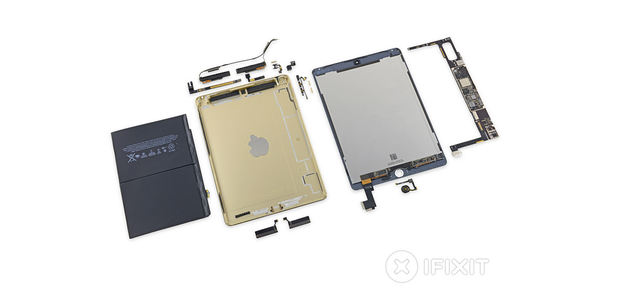 The iPad Air 2 is probably most impressive for its design. The original was super slim, and somehow Apple managed to make the new iteration even thinner. But as iFixit's teardown of the new tablet reveals, that hot design comes with a smaller battery.
---
Music videos allow artist to convey profound emotions: Joy. Sorrow. Bliss. Anger. It's also capable, in rare instances, of making you nearly pee your pants with laughter. Such is the case with Hot Chip's classic 2010 video for I Feel Better.
---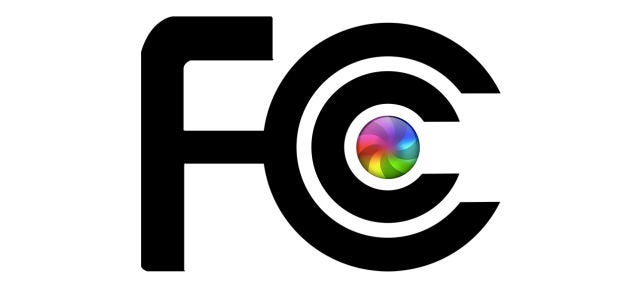 The FCC's proposed "Open Internet" rule is the single most commented-on rulemaking in the history of the agency, with nearly 4 million submissions to date. The FCC just dumped all of the words from the second commenting period, which ran from July 19th-September 15.
---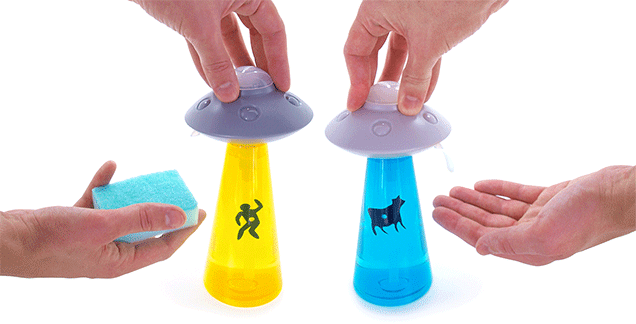 If you've seen War of the Worlds, then it only makes sense that if an alien race were to visit our planet, they'd be pretty strict about personal hygiene before making contact with humans. Those tiny bacterial organisms all over our hands pose a real threat to extraterrestrials, so what better way to scrub up than with this alien abduction-themed soap dispenser?
---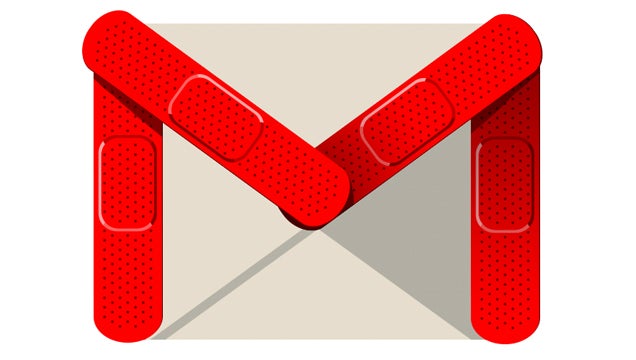 Today Google announced an ambitious project called Inbox , a new way to manage your Gmail that looks like an absolute godsend. There is, however, one thing that Google's clever engineering won't fix, and might actually make worse: The humans sending the emails.
---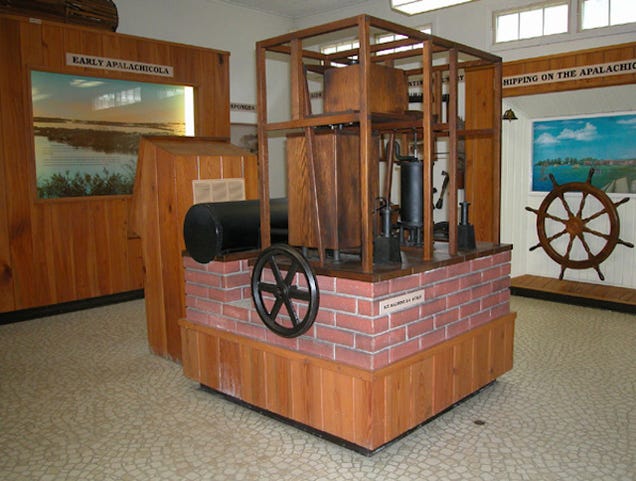 With another sweltering summer over you might have already forgotten the glory of your AC unit, the 100-year-old modern convenience which truly changed the way we live. But the U.S. might have felt the cool breeze of relief a half-century sooner, if an entire industry built on keeping things frozen hadn't stopped the first air conditioner from being made.
---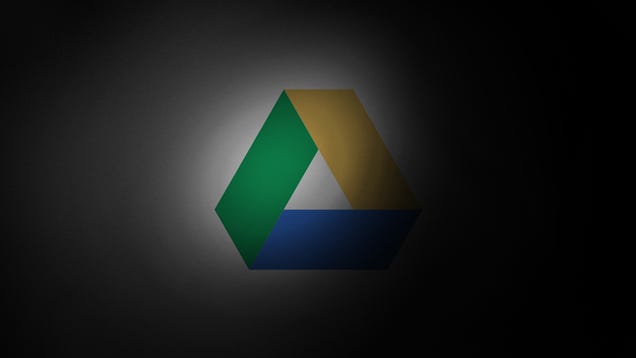 Cybercriminals: They're just like us! At least, their choice of cloud storage isn't so far off from your average non-despicable data thief. Instead of using dedicated servers to hoard stolen data, hackers have taken to using popular consumer products like Google Drive and Dropbox.
---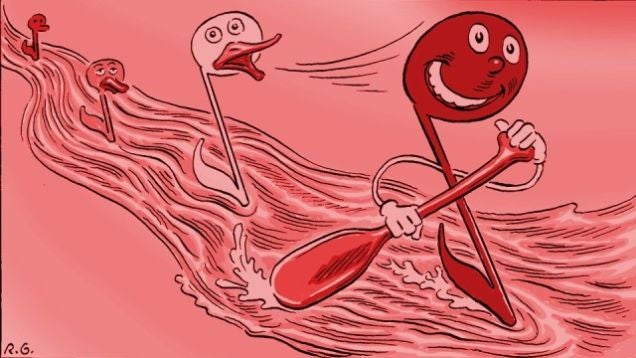 A reader, Chris, wrote us yesterday with a very good question about streaming music services:
---
I'm tired of being lied to. Tired of companies exploiting my childhood dreams of riding a hoverboard just like Back to the Future Part II. When Doc Brown let me down , I was ready to write off the whole idea. But this week, my dream finally came true.
---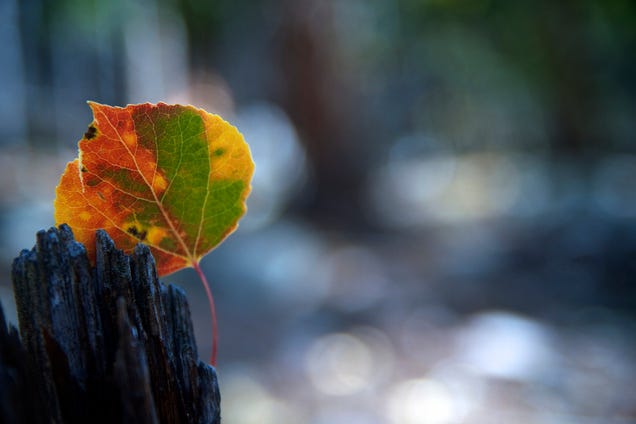 It's a Gizmodo tradition. Every year, we ask you to photograph the beautiful colors of fall. So for this week's Shooting Challenge, we want you to share your best fall photos, taken any time this year.
---