It looks like you won't have to wait long at all to check out Google's visually rich Play Store revamp -- it's rolling out now. The refresh doesn't appear any different on the surface, but a quick dive shows very different product pages that are...
---
After producing a long line of e-book readers and tablets (not to mention a set-top box), Amazon has its sights set on the smartphone market. But finding success here won't be easy, even for an established tech giant like Amazon. With the Fire phone,...
---
Think you're safe from spies because you're using Tails, the same Linux distribution that Edward Snowden uses to remain anonymous? Unfortunately, you'll still have to be on your guard. Security firm Exodus Intelligence has revealed that the latest...
---
Today, we take a look at NVIDIA's new Shield Tablet, investigate Atari's future with the LGBT community, ponder an Apple smartwatch patent and learn about a potential HIV breakthrough. Read on for Engadget's news highlights from the last 24 hours....
---
Hey look, a new router from ASUS and, apparently, it is super, super fast. According to the Taiwanese company, its RT-AC87 is "the world's first" with Wave 2 features, which bring better reliability, major speed boosts and overall performance...
---
Folks strolling past the Welcome Collection's venue in London may have an eery feeling that they're being watched. Well, that's because they are. And not just by a government's prying eyes, but with 650 over-sized pixels that render their own set of...
---
Hate unlocking your Android smartphone so much that even Face Unlock or Skip feels like too much of a hassle? Motorola just came to your rescue. The company has partnered with VivaLnk to launch the previously teased Digital Tattoo, an NFC-based skin...
---
As someone who doesn't play baseball often, if ever, I need all the help I can get. But since America's Pastime isn't my first sport of choice to practice, I'm okay admitting how extremely terrible I am at it. For others, however, things might be a...
---
National Center for Credibility Assessment is looking to bring the process of doling out national security clearances into the future. As it does more often than not, "the future" in this case means robots. Alright, well not robots exactly but a...
---
Apple had a very strong second quarter. iPhone sales were up significantly over Q2 2013 and the company pocketed $700 million more in profit than it did during the same period last year, even though iPad sales slipped slightly. The company's third...
---
We always want to know how Microsoft is doing, but today we're paying especially close attention: The company just released its earnings for its fourth fiscal quarter, the first full quarter that new CEO Satya Nadella was on the job. Also, let's not...
---
Yo is a notifications app where all it does is send the word "Yo" to your friends. That's it. Just "Yo." Of course, silly single-purpose apps like these are a dime a dozen -- remember those fart apps of old? -- but the thing that sets Yo apart is...
---
You might know eBay as the website where you can buy a rare NES game for a hundred grand, but the company also has its own barcode scanner, called RedLaser. It's been out on Android and iOS for a while, and now the company is bringing it to Google...
---
So far, sophisticated 3D web games have typically required either a plugin (think Quake Live) or a special environment where they can run native code. While those are just dandy, they aren't really web games, are they? That's going to change shortly,...
---
When you start chugging a series, it's hard to stop, even for trips to the bathroom, or going to work, or catching up on sleep. It's a problem that Netflix loves to exploit, only giving you a few seconds before offering up the next episode of...
---
Wacom loves doodlers almost as much as serious artists, but its Paper-esque sketching app was limited to iOS devices only. That changes from today, now that the company has launched Windows, Android and Kindle Fire versions of Bamboo Paper. Thanks to...
---
Remember when LG announced that it had managed to create a rollable 18-inch display? Well, here's the proof: a very much flexible OLED display. The resolution might not be there yet (1,200 x 810, alas) but the hopes and dreams of a picnic-blanket TV...
---
You may think you're thwarting advertisers and other nosy web citizens by blocking cookies and invoking Do Not Track whenever possible, but that apparently isn't good enough. Researchers have just documented a newer web tracking technique, canvas...
---
A new Apple patent for smartwatch designs and features is bound to fuel more speculation about an incoming "iWatch," even though such claims often amount to nothing. Still, the patent is interesting on its own merits. One version shows a receptacle...
---
There were so many TVs on display back at CES, that you'd be forgiven if they all blended together. So allow us to give you a recap: The Samsung UN105S9W was, in the company's own words, the "world's first, largest and most curved 105-inch curved UHD...
---
Roaming charges aren't something you should be worrying about on holiday, as most major UK carriers are well aware. Vodafone will let you use your usual call, text and data allowances abroad for as little as £2, while Three lets you do the same for...
---
Tried Apple's Passbook and Google's Wallet and not feeling satisfied? Perhaps Amazon's flavor of mobile payment app will strike your fancy. It's also named Wallet, and it arrived in beta form on the Google Play store recently. Like Apple and Google's...
---
Denon is no stranger to the home audio market. In fact it was making HiFi kit long before home streaming was even a thing. Times change, and new markets get new dominant players. For streaming, that means Sonos -- company Denon is tackling head-on...
---
There's soon going to be a glut of custom keyboards for iOS 8, many of which will have word suggestions in multiple languages. However, they might not be as well-versed as KeyPoint Technologies' upcoming Adaptxt for iOS. Besides supporting over 100...
---
We have no scientific data to back this up, but we suspect most of you are not tough enough, not resilient enough, to work on a laptop in a moving vehicle without hurling. If you're that special sort, though -- or if you just like to have your phone...
---
Gizmodo The Gadgets Weblog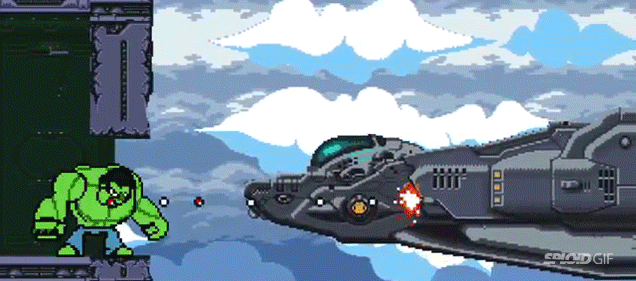 I don't know which Avengers character I would love playing the most in this game. Would it be Iron Man so I get to use his crazy ass suit? Thor, for his long locks and hammer? Captain America's super shield? Ah, who am I kidding, it'd definitely be The Hulk.
---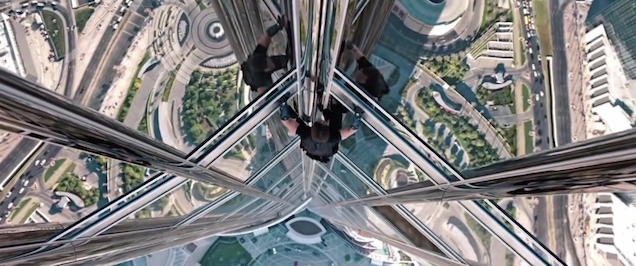 CineFix has cooked up a list showing off the top 10 movie stunts of all time. They're all fantastic and involve groundbreaking scenes where actors fight and jump off buildings, stuntmen fly, cars flip over and everyone defies death.
---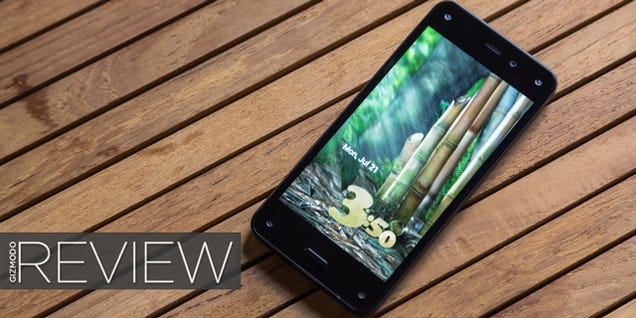 After years of rumors, Amazon's first smartphone is finally, finally here. It's unique, it's can be fun, it's a pretty decent phone. And you can do better.
---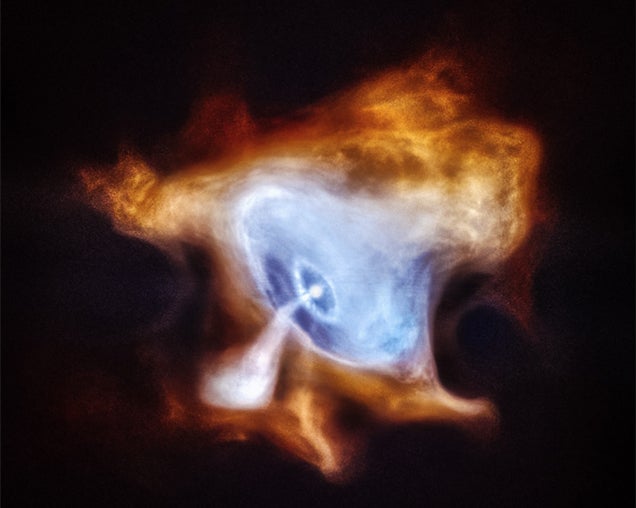 NASA has revealed spectacular, newly reprocessed images of four of the most amazing supernovas ever captured by a human science instrument—the Crab Nebula (top), Tycho, G292.0+1.8, and 3C58—to celebrate the 15th anniversary of the Chandra observatory. I decided to go one step further and collect them all.
---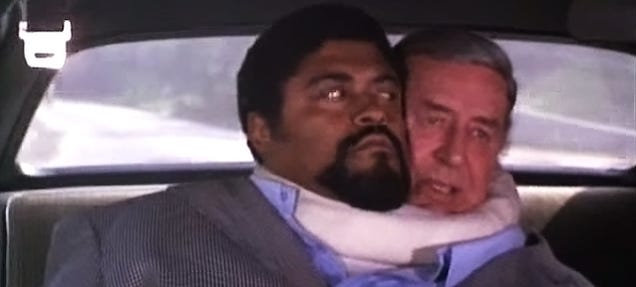 You've probably never heard of The Thing With Two Heads—much less actually seen it. In which case, believe me, you have not lived.
---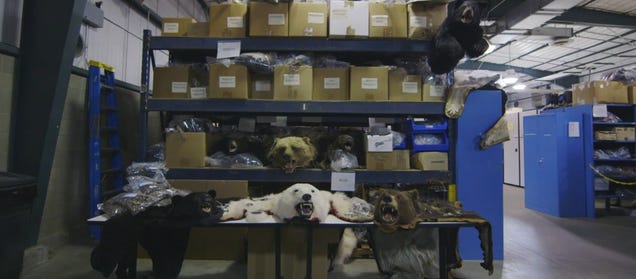 Crocodile purses, polar bear rugs, ivory chalices—they're all illegal in the U.S. And no matter where they're confiscated, these pieces ends up in a warehouse outside Denver named the National Wildlife Property Repository, a haunting space filled with the frozen faces of endangered and extinct creatures.
---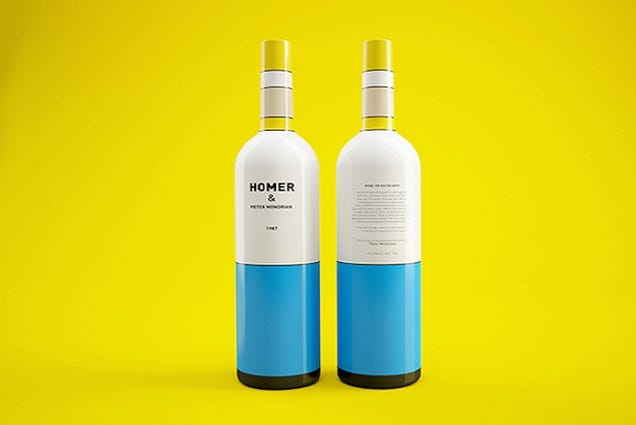 PSFK reports on quite possibly the best idea since "Simpson and Son's Revitalizing Tonic." A wine inspired by two of the 20th century's most profile cultural icons. Homer Simpson and Pieter Mondrian.
---
Radiolab's latest episode on the Galapagos is a real doozy: tortoise sex, Judas goats, and blood-sucking maggots. But if you're a journo nerd like me, you might be paying attention to the name of Radiolab's reporter, Tim Howard—not the U.S. Secretary of Defense (sorry, folks) but the same guy behind a much cherished song of mine.
---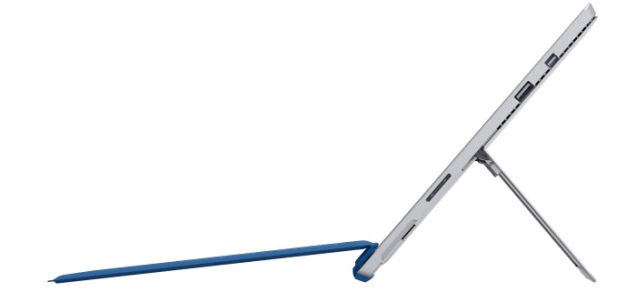 In an earnings report released today, Microsoft confirmed what many of us had already accepted into our hearts: The Surface Mini is dead.
---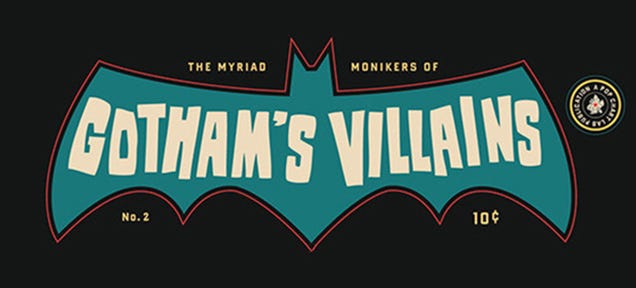 Batman turns 75 this year, and over that time he's defeated so many baddies, even Alfred probably has trouble keeping track of them all. ZAP! Here's a pulp-inspired chart from Pop Chart Lab that chronicles (nearly) every crim banished from the streets of Gotham.
---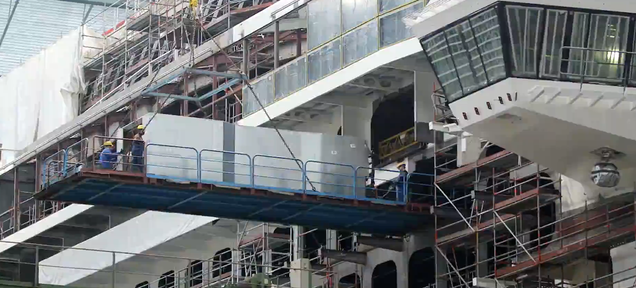 Ever wonder how cruise ships are built? Well, Royal Caribbean just released a new video that sheds a little bit of light onto the process, specifically how the cabins are manufactured. It's surprisingly similar to how your Ford got built.
---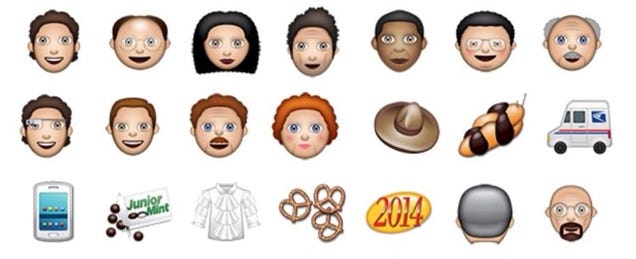 "Imagen if Senfeld on TV today?" is a question often posed by @Seinfeld2000, an alternate universe of Seinfeld characters in contemporary situations told through garbled English and meme-ready Photoshop renderings. Now @Seinfeld2000's creator has invented his own 2014-appropriate language to communicate with fans: Seinfeld Emoji.
---
io9 China Seals Off City Of 30,000 People After Man Dies Of Bubonic Plague | Jalopnik Chrysler Recalls Nearly 800,000 SUVs For Ignition Switch Issues | Jezebel Love Is Dead: Beyoncé and Jay Z's Marriage Reportedly Coming to an End | Kotaku How A Successful Kickstarter Lost Half A Million Dollars | Kinja Popular Posts
---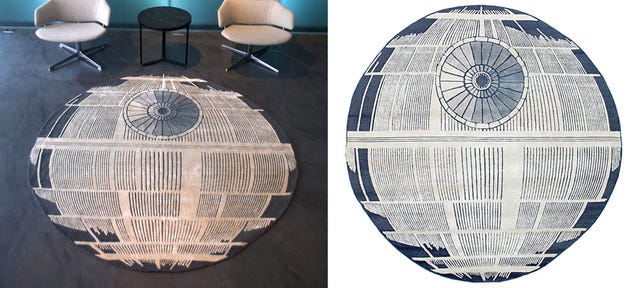 What's this? A piece of Star Wars-themed decor that doesn't look like a grade eight craft project? There's a chance that folks who've never even seen Star Wars might actually want this Death Star rug in their living room, since its asymmetrical design doesn't scream 'science fiction movie prop'.
---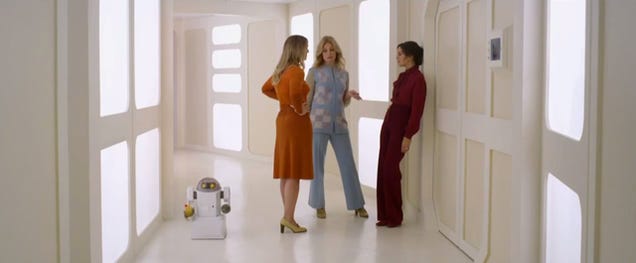 You can almost hear the pitch meeting echoing through the Hollywood Hills: "It's like Anchorman, meets 2001: A Space Odyssey." And frankly, that sounds like a damn good way to spend an hour and a half. So let's hope the upcoming movie Space Station 76 lives up to the completely unfounded expectations I've created for it.
---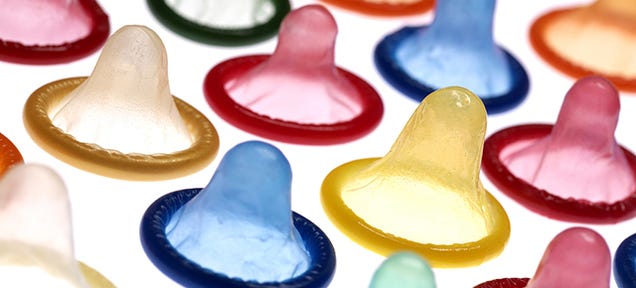 Correctly used, condoms do a damn good job of preventing STDs (and pregnancy!). But nobody's gonna say no to an improvement that ups those odds. Say, a condom coated in antiviral gel that kills up t0 99.9% of HIV, genital herpes, and human papillomavirus. Australia just said yes, and hopefully the U.S. isn't far behind.
---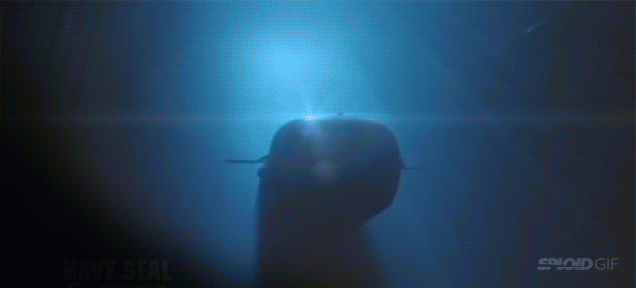 This isn't a trailer for the next Tom Clancy movie. These are real U.S. Navy SEALs showing how they get into enemy territory from the sea. They get deployed in a mini-sub launched from a nuclear submarine. Then they get out as they approach the shore at night, ready to complete their mission.
---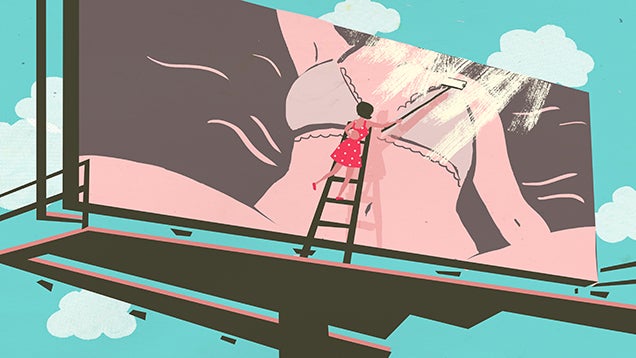 The movie Sex Tape hinges on its lead couple finding it impossible to remove their raunchy homemade porno from the apparently unfathomable depths of iCloud. Their predicament is appealingly modern, if not all that realistic (as GQ proved). It got me thinking, though: How hard is it to remove a sexually explicit video you've made from the horny corners of the internet?
---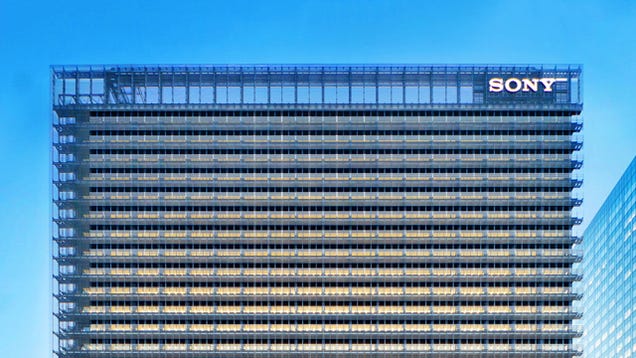 If you have ever sweated through a summer in the city, you can thank those skyscrapers all around. Tall buildings trap heat that create urban heat islands. But what if you could create a building that cools the city instead? A building skin made of a series of tubes with evaporating rainwater can do just that.
---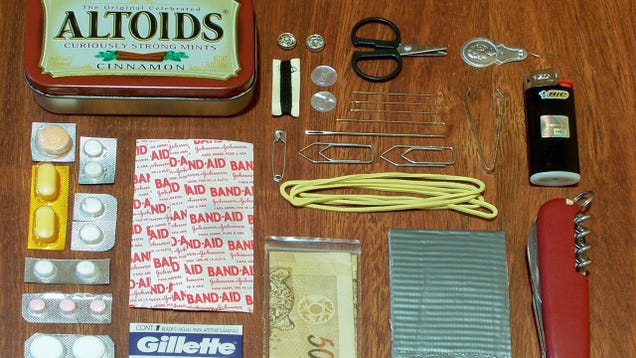 Tiny, light and infinitely transportable, this affordable little kit might save your life in an emergency. Here's how to build your own mini survival kit and how to use the stuff in it.http://indefinitelywild.gizmodo.com/now-that-its-u...
---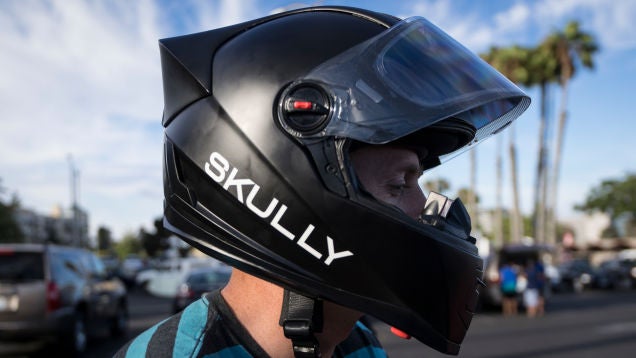 The Skully AR-1 is the first helmet to include a heads-up display. It could change how we ride motorcycles forever. Below, you can read Indefinitely Wild's exclusive trial run.
---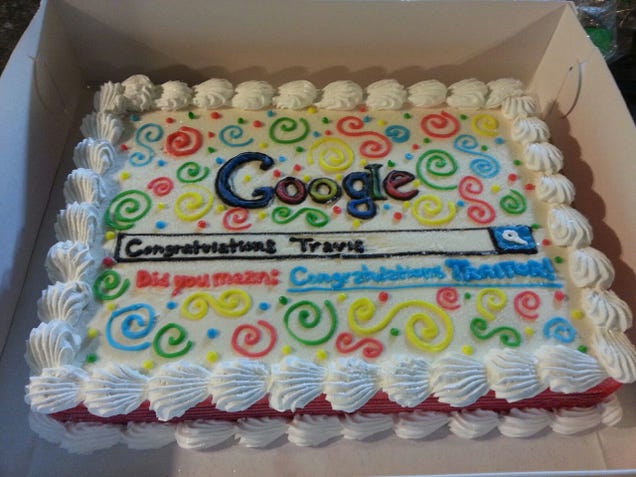 You may have seen this hilarious image floating around recently with the caption: "Googler leaves to join Bing at Microsoft. Here's the cake his co-workers gave him."
---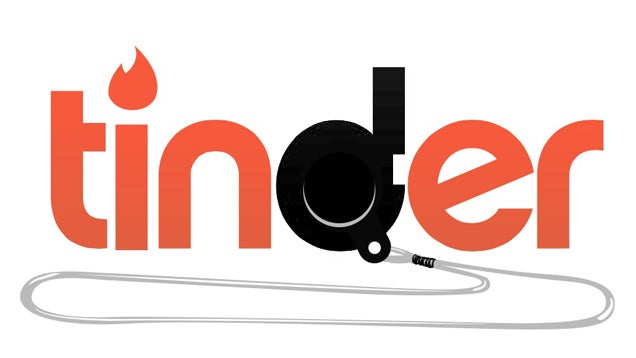 I opened the Facebook chat with my Tinder coach expecting to walk away with a hilarious story. It's a coach for Tinder; how could it be anything but? But one hour, $50, and five extensively researched photos later, I had only one thought: Holy shit, that was depressing.
---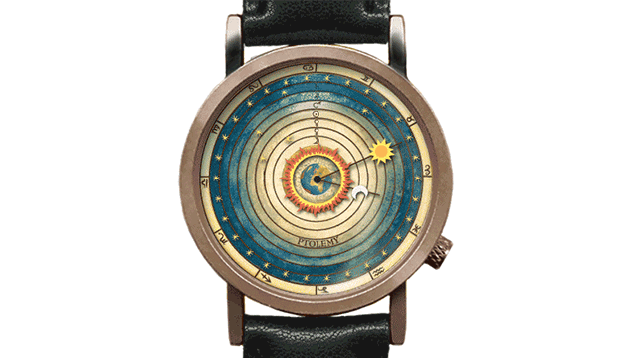 If deep down you just know that science was too quick to adopt the notion that the universe doesn't revolve around the earth, with this Ptolemaic watch on your wrist you'll be reassured we're not just some random spec in the galaxy whenever you glance down to check the time.
---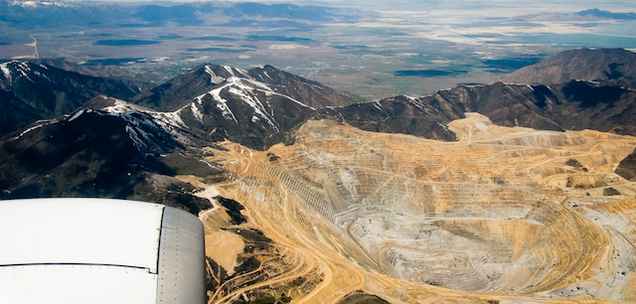 A few weeks ago, we looked at a photo essay on Mir Mine, a nearly mile-wide mine in Eastern Siberia that's one of the largest man-made holes on Earth's surface. It made us wonder: Where the largest hole ever made by humans? As it turns out, it's right here in the United States.
---