Mobile World Congress wrapped up today and we share our picks for the best smartphones we found in Barcelona. In other news, Harmonix is getting the band back together with Rock Band 4 and a spinning chair might make virtual reality feel more real. A...
---
Actor Harrison Ford (Blade Runner, Indiana Jones, Star Wars -- seriously, it's Harrison Ford) reportedly suffered "moderate injuries" after the P-22 he was flying (solo) crash-landed at a Los Angeles golf course this afternoon. According to the Assoc...
---
This week at MWC Google exec Sundar Pichai confirmed rumors that the company plans to launch its own wireless service, but a Wall Street Journal report claims it will only work with Google's Nexus 6 smartphone. Pichai stressed that the service would ...
---
When drone meets water, the videos can be amazing -- except that most drones hate water and can't even be flown in the rain. However, there's a new product on Kickstarter called the Splash Drone that isn't deterred by a little H20. The drone itself i...
---
Fitbit announced a trio of new fitness trackers back in the fall, and today, the company is making moves to improve how those gadgets tackle workouts. The wearable maker acquired FitStar, an app that serves up video-based personal training sessions o...
---
There's nothing like new gadgets to step up your spring swagger and indeed, we've got a couple of fresh faces in this month's buyer's guide to help shake off those winter blues. After spending some time with LG's G Flex2, we grew fond of its design, ...
---
The 2015 edition of Mobile World Congress is coming to a close today and, as much as we'd like to stay longer in lovely Barcelona, it's time to say goodbye. While this year's event may have seemed a little underwhelming, we did see major announcement...
---
If you're hoping that Apple will launch its retooled music streaming service alongside a smartwatch next week, you'll have to wait a bit longer. 9to5Mac reports that Monday's "Spring Forward" event won't include details on the next phase of iTunes/Be...
---
Shazam comes in handy for identifying tunes that you may not immediately recognize, and soon, the app will hunt for details on unfamiliar products, too. That's right, the next step for the popular music reference software includes tasks like Shazamin...
---
It's hard out there for Gmail addicts on iOS, who still don't have an app that's as robust as Gmail on Android. But at least things are getting a bit better: Google just released version 4.0 of its Gmail iOS app, which finally takes advantage of some...
---
Rare Ltd., the storied game developer Microsoft bought off Nintendo for a hefty sum at the beginning of the century, has started to stir again. After years of developing poorly received motion-control games like Kinect Sports, all while members of th...
---
Let's face it: Google's internet knowledge is handy for a number of tasks. As of today, though, the folks in Mountain View want to help you sort out car insurance. That's right, Google now offers a Compare tool that'll allow you to enter your Zip cod...
---
Nobuo Uematsu is distinguished amongst game soundtrack composers not just because of his work for Squaresoft in the '80s and '90s or his lustrous mustache. He's one of the few songwriters responsible for the way video games sound across the board, in...
---
While Microsoft is hard at work on the final version of Office 2016 for Mac that'll arrive later this year, it's offering folks who are too eager to wait an early look. The preview version of Redmond's productivity suite is now available for download...
---
When donning a VR headset, it's easy to be awestruck by whatever 3D world you find yourself in. It's a whole new medium that simply can't be replicated on a TV. Still, there are reasons the likes of Oculus and Sony aren't selling headsets to the mass...
---
Some products have a hard time ever getting to market. Some (seem to) come out of nowhere. Then there's the Avegant Glyph video headset. It initially launched on Kickstarter back in January 2014 (raising a cool $1.5-million). Along the way we've seen...
---
At long last, the first Ubuntu phones are here. It's been more than two years since Canonical first showed off its Linux-based mobile platform, and fans have been clamoring for consumer devices ever since. The Ubuntu Edge never made its ambitious $32...
---
The first time you played Guitar Hero (or Rock Band), you probably wished that someone would invent a real guitar that could teach you how to play in the same manner. Shortly afterward, the gTar was invented, that showed budding riff-makers how to sh...
---
If you've ever searched for the name a capital city or a celebrity's place of birth, then you'll probably be familiar Google's Knowledge Graph. It's a cool little feature that picks out and displays the answers to questions, saving you from clicking ...
---
NASA wants to know which among the most popular Hubble photos the internet likes the most, so it's pitting them against each other. To celebrate the telescope's 25th birthday in April, the agency has launched Hubble Mania, which is a space image smac...
---
Today's youth likes nothing more than listening to that hip-hop music, being turnt and taking pictures of themselves. That's why the folks at Divoom have generously built a gadget that will let kids do all three at the same time. The second-generatio...
---
Even the most ardent golf fan would admit that sometimes tournament telecasts aren't exactly action-packed. The PGA Tour is trying to do something about that with its new iPad app, available just in time for this week's World Golf Championships-Cadil...
---
My friends and family don't let me wear Crocs. But still, I'm in the middle of Tokyo to see Crocs send a drone flying to pick up a (hypothetical) customers' shoes. It's all to do with promoting the shoemaker's new range of lightweight Norlin footwear...
---
Ever since a drunk intelligence officer crashed a drone on the White House lawn, questions have been raised about their safety and how such "accidents" can be avoided in the future. Drone makers have already introduced measures to restrict drone flig...
---
Remember way back in 2009? Times were simpler then: Pittsburgh's Steelers were Super Bowl champions; Tiger Woods was caught having an affair; and I was playing a lot of Rock Band. You probably were too. Many millions of you were, anyway, and the plas...
---
Gizmodo The Gadgets Weblog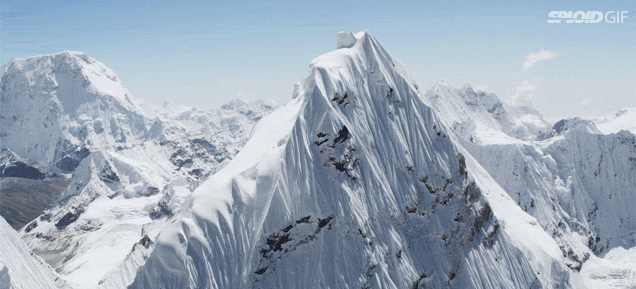 Wow. What a stunner. This breathtaking video was shot from above 20,000 feet and captures the Himalayas in such clear detail that I actually gasped when I watched it. You get to see Mount Everest, Ama Dablam and Lhotse in their natural glory and the view is just majestic. I don't think I'll ever get closer than this.
---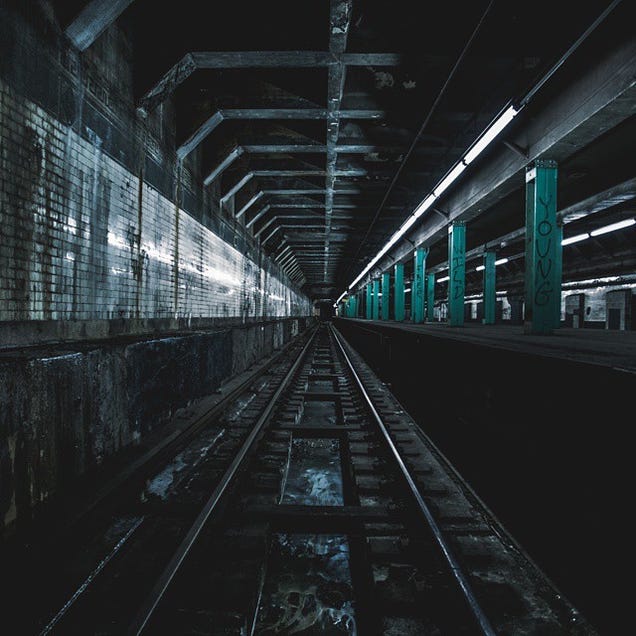 Gregory Berg will be the first to tell you that he's insane. The New York-based photographer and urban spelunker likes climbing tall buildings and sneaking underground to photograph the parts of the subway most people never want to see. These are both crazy things to do. But the photos? They're amazing.
---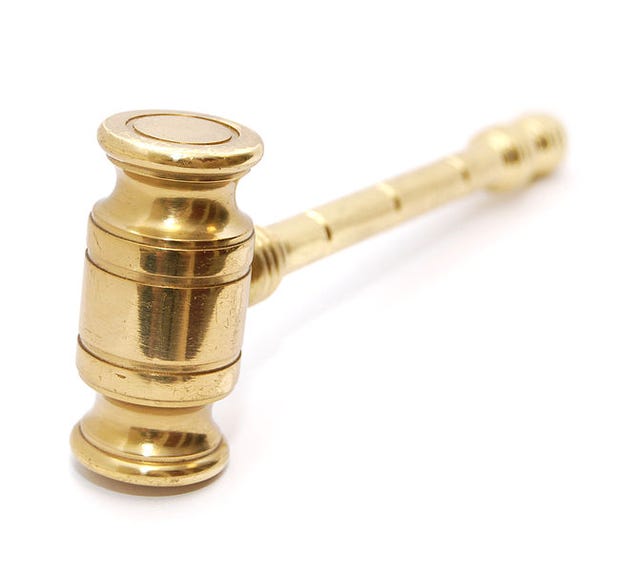 Have you ever been banned from an online community? Tell us everything.
---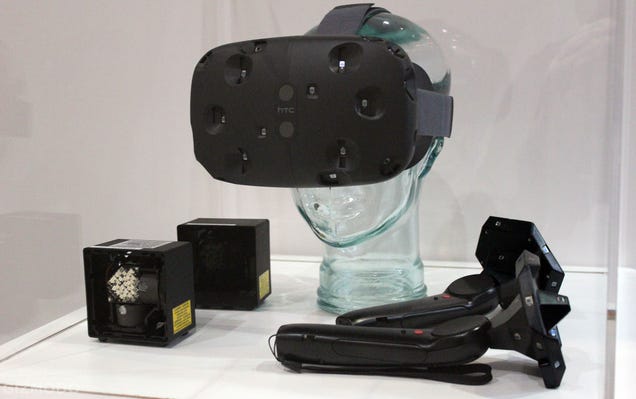 Ladies and gentlemen, we've got two front-runners in the virtual reality race. Sony's Project Morpheus and the HTC Vive are the best VR we've ever seen. Both let you actually reach out and grab objects, unlike the Oculus Rift . But which of these two technological marvels is the most promising?
---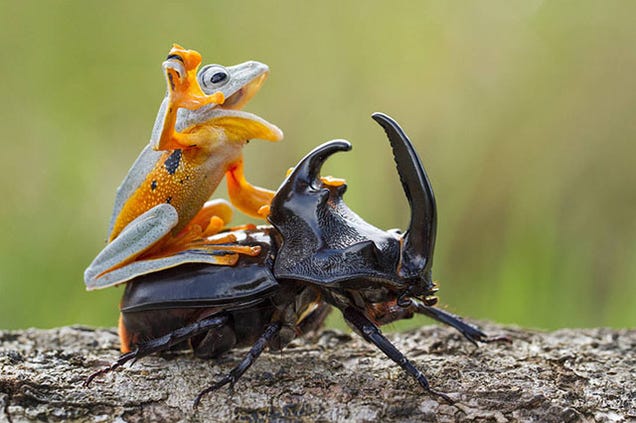 Petapixel has republished a great article about fake nature photos written by a group of nature photographers who are denouncing the abuses of some of their colleagues. Here it is, reproduced in its entirety. It answers the question—can this picture of a frog riding a beetle be real—and much more.
---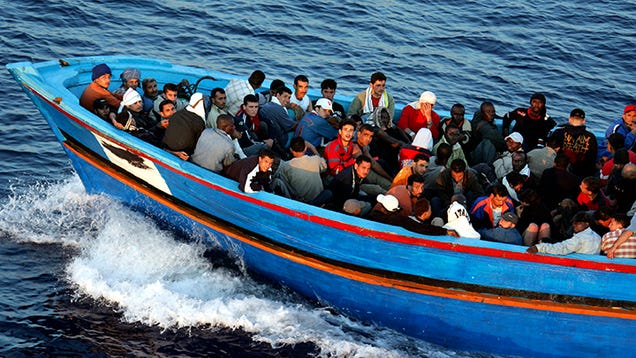 Since 1993, 20,000 people have died in the Mediterranean Sea while fleeing war-torn Africa for the safety of European shores. Now, the world's first private maritime search and rescue operation is doing everything it can to help them. And they've already saved thousands of lives.
---
Gawker Man Who Burned Face Praying Over Sizzling Fajitas Can't Sue Applebee's | Jalopnik You Are Not Insane, The New York City Subway Is Getting Worse | Jezebel 'Old Dudes Choking Their Chickens': Yelp's Grimmest Sex Club Reviews | Lifehacker Beyond Probiotics: Can You "Hack" Your Microbiome? | Kinja Popular Posts
---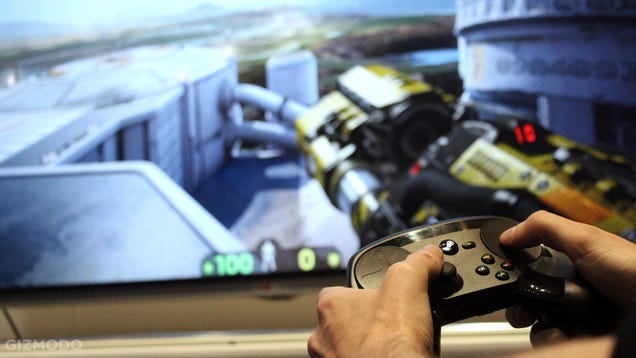 When I heard Valve wanted to take over the living room , I didn't believe it. When the rumors came true , I didn't think it could be done. When Valve failed to deliver Steam Machines last fall, I felt vindicated. Now, a year later, it's happening. I've tried them. I'm about to eat my words.
---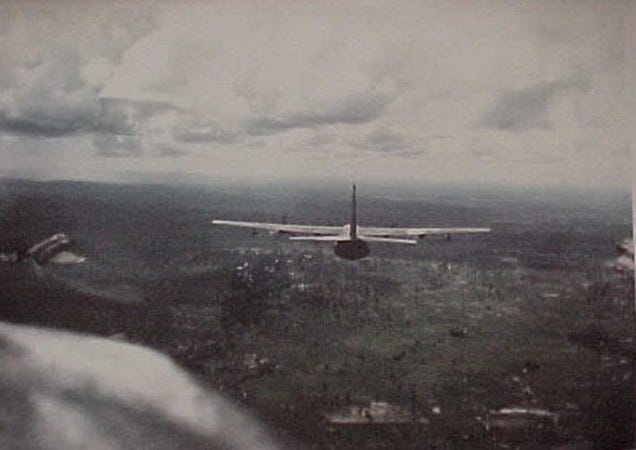 "It's too bad the Post Office isn't as efficient as the Weather Service," Doc Brown says in the 1989 movie Back to the Future: Part II, referring to the fact that the weather could be manipulated by the government. But was that vision of the future really that futuristic?
---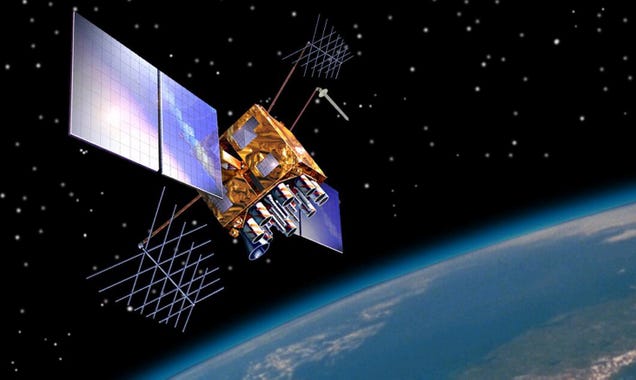 If you had heard of GPS in 1992, you likely heard about it because of the Gulf War. For the first time, GPS was used to precisely guide missiles to Iraqi targets. With this context in mind, it perhaps makes more sense why two activists would want to hack a GPS satellite to pieces.
---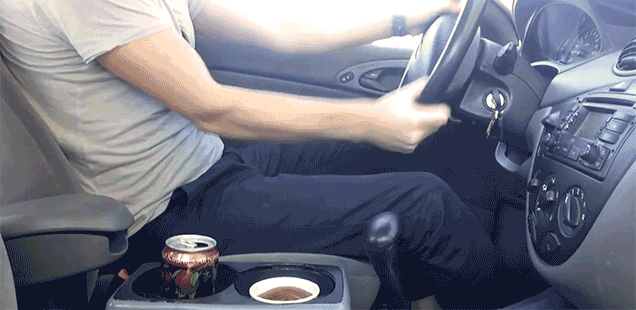 Remember that revolutionary car cup holder from a while ago that let you drive like a maniac with no risk of ever spilling your drink? You can finally pre-order a version that's designed to work with almost every vehicle on earth, as long as it already has cup holders installed.
---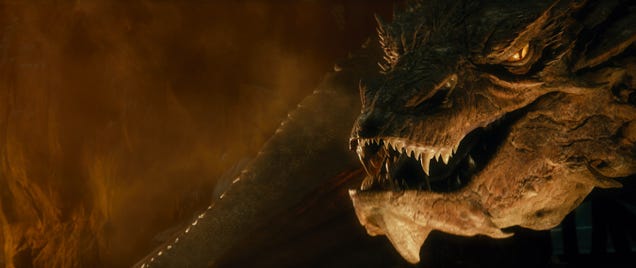 Yesterday, I stepped into the world of The Hobbit. I stood in Smaug the Dragon's cavernous lair. I cowered as the gigantic beast towered over me. The chance to go face-to-face with one of the most impressive CG creatures ever created, rendered using the most advanced graphics card in the world, is a pretty incredible experience.
---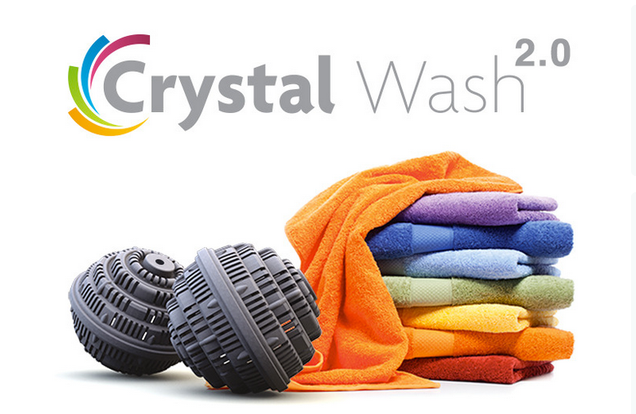 Yesterday we learned that Kickstarter is trying to hire someone to make sure scammy crap doesn't slip onto the crowdfunding page. Not a moment too soon: One of the grandpappies of all pseudo-science marketing scams recently raised over $210,000 and has the stamp of approval as a "Staff Pick" for peddling a revamped version of an infamous "laundry ball" scheme that's been around for decades.
---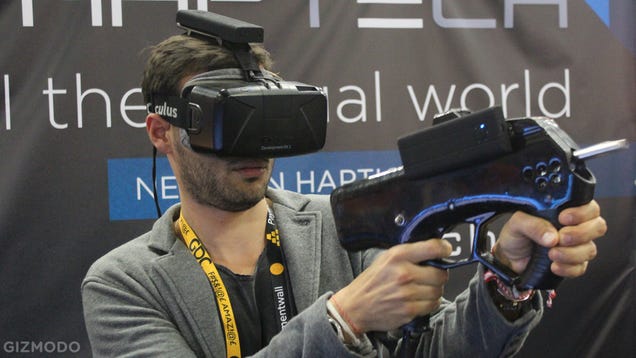 Virtual Reality is a really neat idea but it's also problematic. The Oculus Rift, HTC Vive and Samsung Galaxy Gear VR all let us see new, virtual worlds but none of them let us touch it. How do you physically feel what's not really there? Maybe with one of these batshit crazy controllers.
---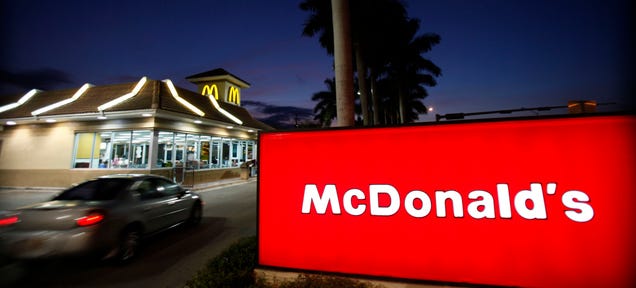 McDonald's announced today it will begin only sourcing chickens raised without medically important antibiotics in the U.S. When a juggernaut like McDonald's makes such decisions, the food world listens—and sourcing only antibiotic-free chicken is a big deal.
---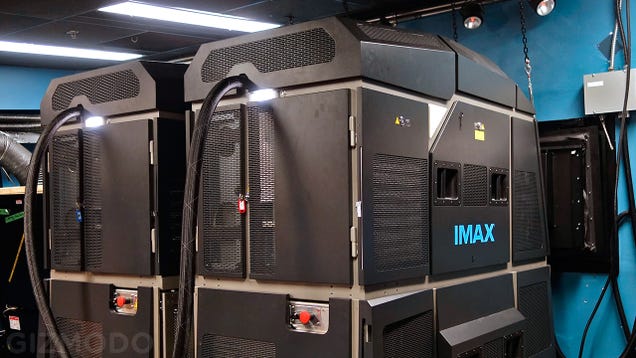 Surround sound and 4K TVs are great for watching movies at home, but there's still nothing like sitting in front of a gigantic screen in an IMAX theater. I recently got an exclusive first look at the company's next-generation digital laser projectors, and I walked away from the experience wanting to see every single movie remastered and projected using the new technology.
---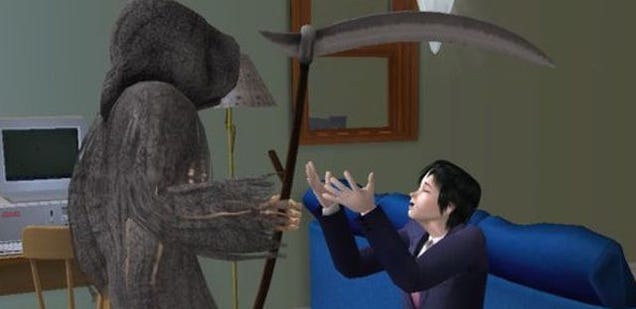 A few months before the end of the world, everyone was saying their goodbyes.
---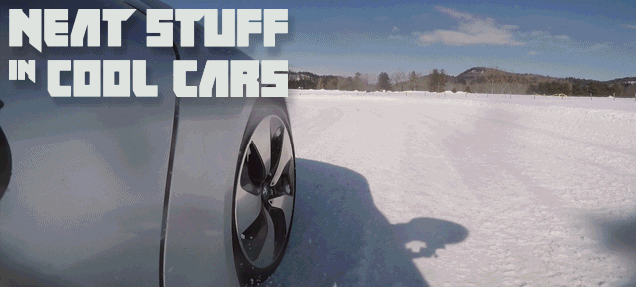 The BMW i8 is like no other car on the road. Kids see it and think the Millennium Falcon just arrived. Adults think they've time traveled. So how is the Millennium Falcon at some good old fashioned snow drifting? That's what we found out on the second episode of Neat Stuff In Cool Cars.
---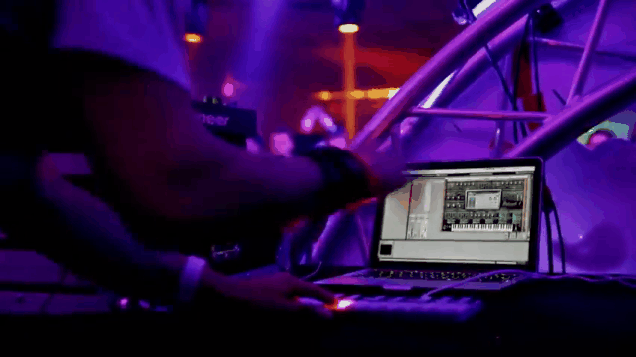 Keys is a MIDI keyboard, built with aspiring piano students in mind. It's a pretty small guy, making it a great traveling companion (who says you can't play a keyboard by the campfire?). But the coolest thing about Keys is it incorporates gestures—so you can travel up and down octaves by just waving your hands.
---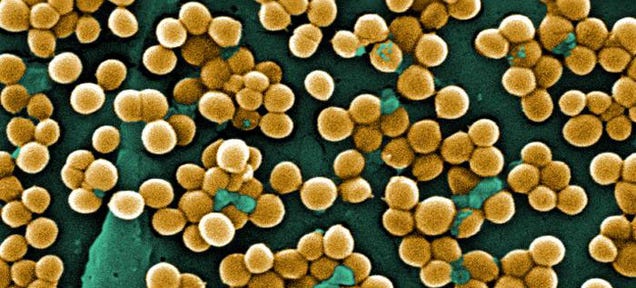 Three years ago, I gently brushed fiber-tipped swabs against the surfaces of my tiny New York apartment. Microbes live everywhere, and I was gathering samples for genetic analysis — I wanted to identify my microscopic housemates.
---