Nintendo might have crushed some fans' dreams with its Famitsu interview. The company told the popular Japanese gaming magazine that its upcoming hybrid console won't be able to play Wii U discs or 3DS cartridges. It's unclear if the Switch won't be...
---
Hold tight Fumito Ueda fans, your wait is almost over. Despite that long quiet period and even a recent six-week delay, tonight Sony Interactive exec Shuhei Yoshida tweeted that The Last Guardian has gone gold. That should put it on track for release...
---
In 2007, Google bought online advertising network Doubleclick with the assurance that they would prioritize user privacy as they developed new ad products. They've kept that promise, dividing their massive database of web browsing data from the perso...
---
A Russian publication has spotted an experimental Instagram feature it obviously got its from parent corporation's repertoire: live videos. One of T Journal's readers sent in screenshots and a video of a curious icon lined up with Instagram Stories o...
---
We've seen a number of limited release shoes built using 3D printing, but now Reebok is coming in with its own attempt to rethink the traditional molding process. Reebok's Liquid Factory draws the frame of these shoes in three dimensions, using a spe...
---
Some Facebook employees fought to remove posts from Donald Trump in which the Republican presidential candidate called for a ban on Muslims entering the United States, arguing that the comments violated the website's rules on hate speech, The Wall St...
---
So... since the entire Internet is apparently one big Fail meme today, let's just jump right in shall we? This week, we're rolling out some of the Public Access upgrades that we've been working on which is pretty exciting. The first of these chan...
---
If you were on the internet on Friday morning, congrats! You were one of a lucky few who maintained their connectivity in the face of a massive, nationwide DDoS attack against part of the Domain Name System (DNS), a crucial piece of digital infrastru...
---
Assuming you still have a phone to slot into your Gear VR, you'll have something new to watch this weekend. Invisible is the first scripted series on the Samsung VR platform, and is helmed by Edge of Tomorrow and The Bourne Identity director, Doug Li...
---
In the world of cyber (as in security), the question of the week seems to be, "Are we going to cyberwar with Russia?" White House Press Secretary Josh Earnest thinks so. A week after President Obama singled out Russia as being responsible for cybera...
---
Today's nation-wide internet outage was enabled thanks to a Mirai botnet that hacked into connected home devices, according to security intelligence company Flashpoint. The distributed denial of service attack targeted Dyn, a large domain name server...
---
Look, we get it. Sometimes it's hard to keep up on all the latest happenings in the world of tech. That's why Engadget has a newsletter that delivers the top stories of the day directly to your inbox. Sure, it's functional, but honestly, it doesn't l...
---
New York governor Andrew Cuomo just signed a bill into law that will make it much harder for Airbnb to operate in the state. New York already prohibits rentals of less than 30 days in a multi-unit building if the tenant is not present -- a situation...
---
Back in March, Hillary Clinton's campaign chairman John Podesta received a frantic-sounding email about his account security and clicked a shortened link that appeared to be from Google. Instead, it redirected to a spoof page that gave hackers access...
---
Just as we expected, NASA's Mars Reconnaissance Orbiter (MRO) has detected the potential crash site for the European Space Agency's missing ExoMars Schiaperelli probe. The MRO located a bright spot and dark patch on the Martian surface near the probe...
---
Facebook rightly came under fire for censoring the iconic, Pulitzer-winning "napalm girl" photo THe Terror of War not that long ago. Now, the social network is altering its course as a direct result. "In the weeks ahead, we're going to begin allowing...
---
After spending plenty of time with HP's Elite X3 Windows Phone, it's hard not to be impressed by the company's ambition. It's just too bad the execution isn't so great. The Elite X3 builds on Microsoft's Continuum feature, which gives phones pseudo-d...
---
This morning, several sites were shut down due to a distributed denial of service (DDoS) attack on Dyn, a large domain name server. Sites affected include Twitter, Spotify, the New York Times, Reddit, Yelp, Box, Pinterest, Paypal and potentially a lo...
---
AT&T's next step to telecom dominance? Buying Time Warner, it seems. Before the next episode of Westworld airs, theoretically, AT&T could own HBO, CNN, Hulu, DC Entertainment and Warner Bros. Pictures among others, according to The Wall Stree...
---
Toyota will start selling fuel cell (FC) buses in 2017, with the aim of selling up to 100 in the Tokyo area ahead of the 2020 Olympic games. The company is using a beefed up version of the fuel system it developed for the Toyota Murai, with 10 high p...
---
There was no more exciting time to be a peripheral fan than 1999. For me, someone who loved the custom controls of the arcades, the Dreamcast was a fantasy. Its Visual Memory Unit (VMU) was a memory card with a screen that slotted into the controller...
---
By Jon Chase This post was done in partnership with The Wirecutter, a buyer's guide to the best technology. When readers choose to buy The Wirecutter's independently chosen editorial picks, they may earn affiliate commissions that support their work...
---
Adventure and role-playing games have always focused on telling stories, and that tradition has permeated into almost every other genre. Whether with linear plots or with branching, adaptive tales, developers are putting story everywhere. And just as...
---
At the conclusion of the third presidential debate in which Donald Trump failed to show American he has the temperament or knowledge to lead the country, the embattled Republican candidate hissed "such a nasty woman" at his opponent Hillary Clinton....
---
"I shall not today attempt further to define the kinds of material I understand to be embraced within that shorthand description ["hard-core pornography"], and perhaps I could never succeed in intelligibly doing so. But I know it when I see it, and t...
---
Gizmodo The Gadgets Weblog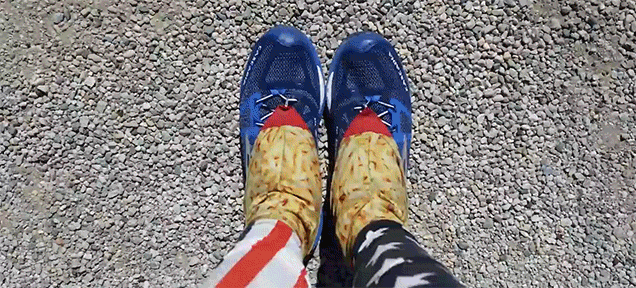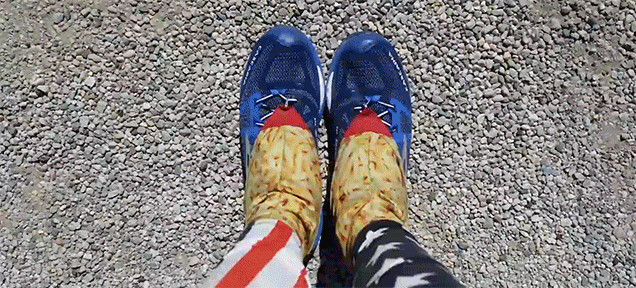 Hiking from Mexico through the United States and all the way up to Canada on the Pacific Coast Trail is just a little bit beyond a stroll in the park. It took Andrew Holzscuh, the hiker in the video, 166 days to take on over 2,600 miles. He got it done with only four pairs of shoes. This time lapse doesn't show the actual trail (you can watch a different hiker do that here), just shots of his shoes everyday. It's neat to see all the different terrain on the trail.
---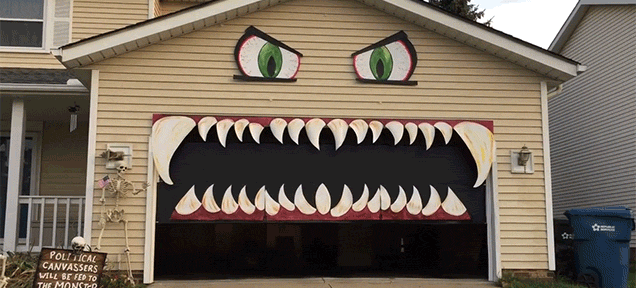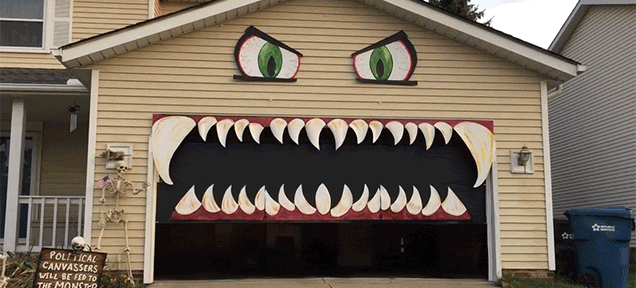 I'm not into Halloween, but I appreciate the people who really, really love it. You know the types, the ones that plan out elaborate costumes decades in advance, the folks who decorate their houses so well that it rivals the haunted houses of theme parks, the people who buy the best candy, the people who host the best parties, etc. Those people make everyone feel better on a day where we don't have to be ourselves.
---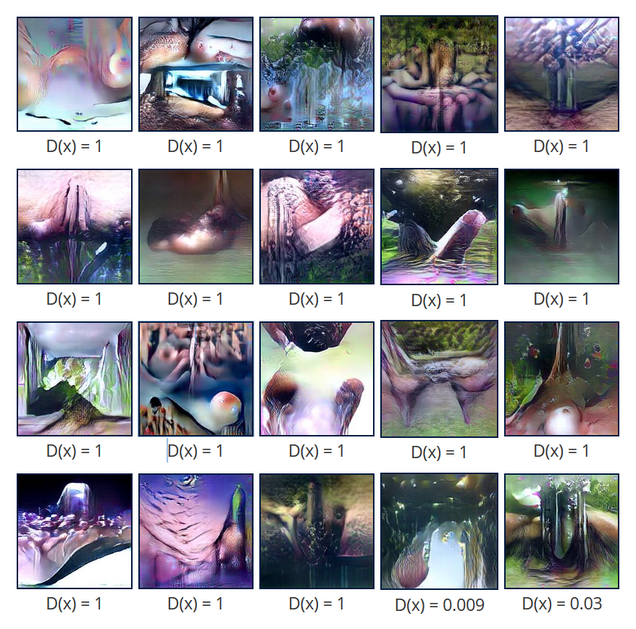 This glorious menagerie of dick-esque space-oblongs does not contain any actual dicks. Instead, it's the result of an image manipulation experiment. A month ago, Yahoo launched an open-sourced neural network, called "open_nsfw," that rates images on a scale of 0 (SFW) to 1 (NSFW). So Gariel Goh created a Google DeepDream-like visualization technique to mess with it.
---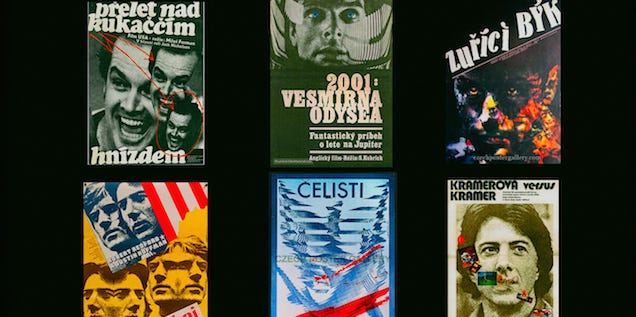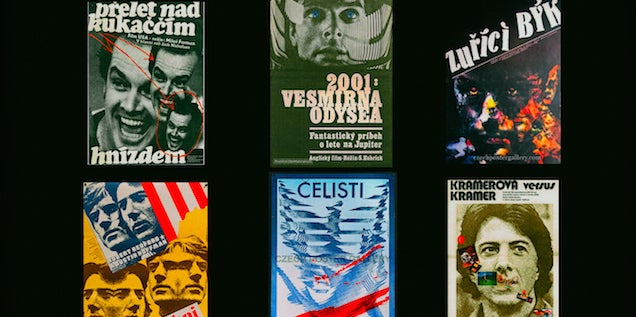 Things can get lost in translation, especially when something is translated to a foreign language and then translated back to the original language. Like movie titles. The Czech Republic can really get loose and wild with the names for American movies, and finding out what some popular movies are called over there is pretty damn funny.
---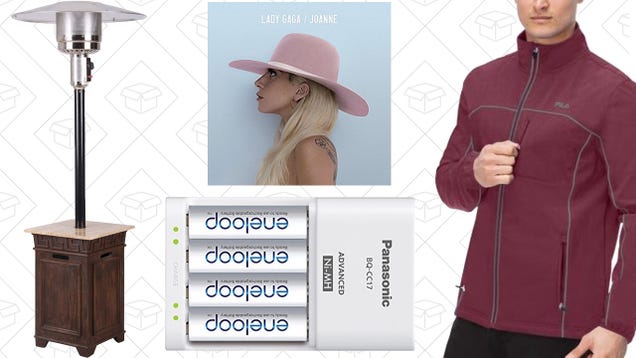 Lady Gaga's new album, patio space heaters, and Eneloop batteries lead off Friday's best deals.
---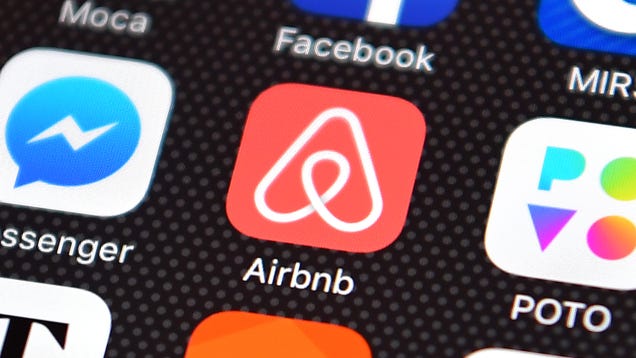 If you need a place to stay while visiting New York City, you should probably start considering options besides Airbnb. Governor Andrew Cuomo approved legislation on Friday that makes it illegal to advertise short-term rentals.

---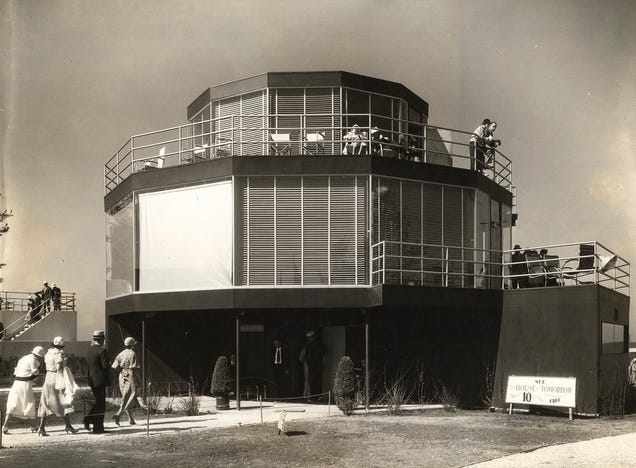 When the House of Tomorrow was completed in 1933 it gave visitors a sneak peek at the shiny, optimistic future that was to come—all twelve sides of it. Today, this relic of the 1933 Chicago World's Fair sits in disrepair. But preservationists are hoping to change that with the announcement of a new campaign to restore the house to its former glory.

---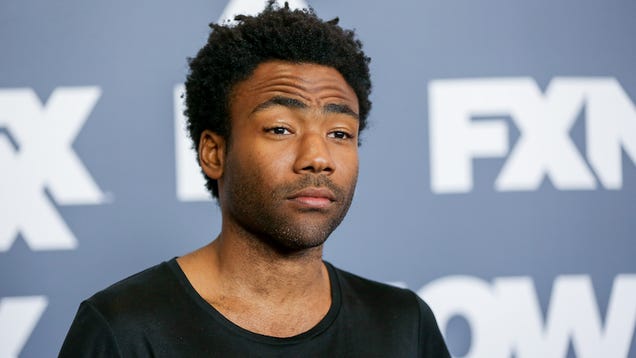 After weeks of rumors and hedging, it's official: Donald Glover will be playing the young Lando Calrissian in the standalone Han Solo Star Wars movie.
---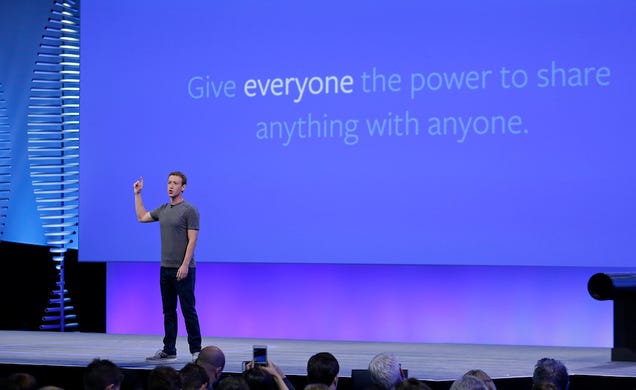 According to a juicy new report from the Wall Street Journal, several Facebook employees threatened to quit over CEO Mark Zuckerberg's decision to allow posts by Donald Trump to remain on the social network.
---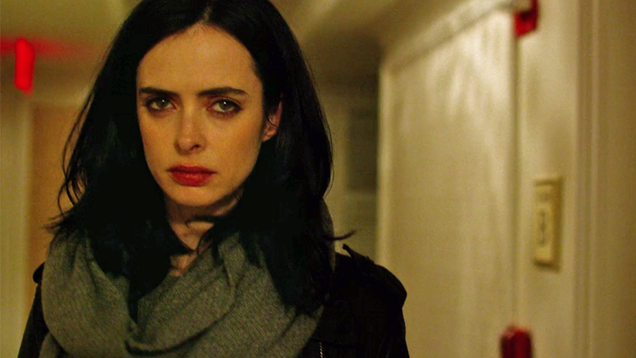 Marvel has been signaling pretty strongly that fans shouldn't hold hope for the cast of Agents of SHIELD to appear in the movieverse anytime soon—but now head studio honcho Kevin Feige is signaling the same for the company's Netflix heroes. At least, however, he offers a solid explanation as to why they're not showing up.

---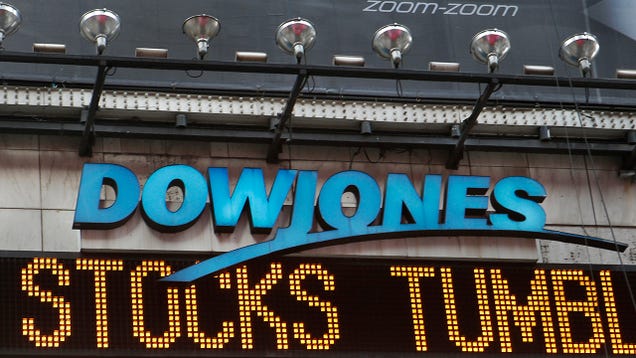 The Wall Street Journal wants a "substantial number" of newsroom employees to take a buyout, editor-in-chief Gerard Baker announced to his staff in a memo sent to WSJ staff Friday morning.

---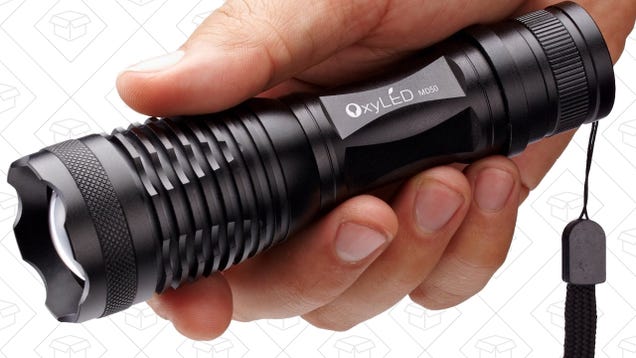 CREE LED flashlights pack a whole lot of lumens into shockingly small packages, and $10 today gets you an OxyLED flashlight, an 18650 rechargeable battery, and a charger. We see these types of lights for around $5 from time to time, but those deals usually require you to find the battery yourself.

---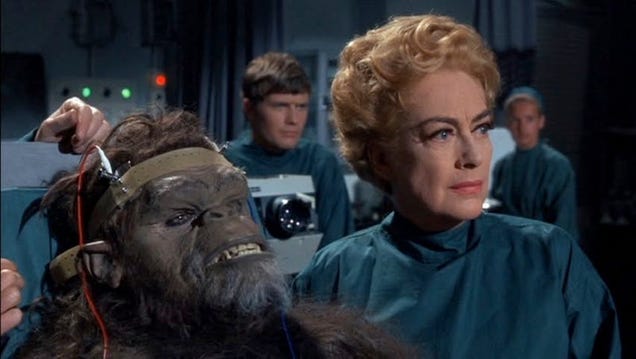 The 1970s produced acclaimed horror films like The Texas Chainsaw Massacre, The Exorcist, Jaws, Carrie, and Halloween. But the decade also unleashed cinematic oddities galore, most of which were low-budget entries that gleefully pushed the boundaries of good taste. You say "cult movie"—we say "essential."

---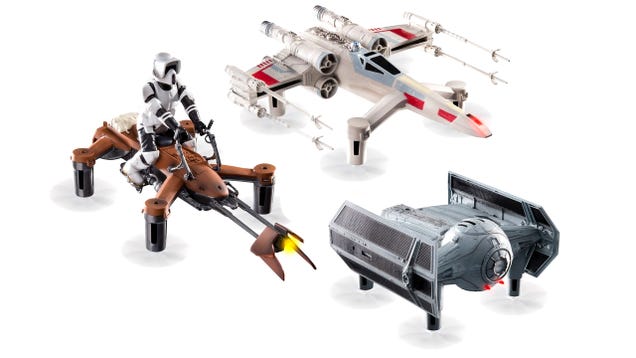 First revealed at the European Star Wars Celebration back in July, Propel's fleet of remote control Star Wars drones is finally available for pre-order—at least if you live outside of the US. UK-based sites like Firebox are finally listing the drones as available for pre-order for $300 a piece.
---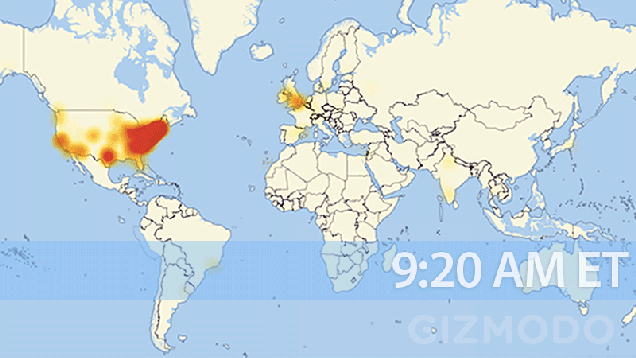 Today a massive DDoS attack took out a major piece of internet infrastructure, causing huge outages across the United States and Europe. Watch it spread like a disease across the States.
---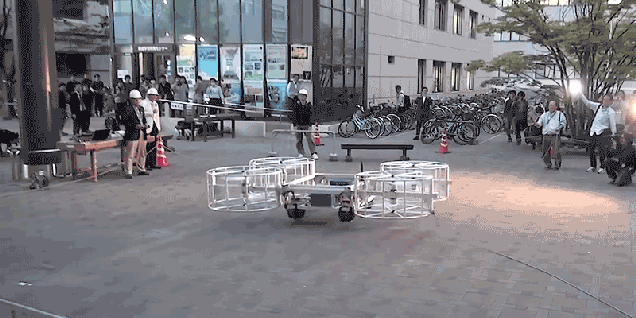 Engineers in Tokyo are attempting to build a flying car that will help light the Olympic cauldron in 2020. And even though they still have a few years, it's a race against time to achieve what so many other flying car designers have failed to do: Build a safe and reliable flying machine that can handle both the skies and the roads.

---
Don't forget: You can email us tips at tipbox@gizmodo.com, send them directly to any of our writers, or use our anonymous SecureDrop system. You can sign up for the Gizmodo newsletter to get our best stories delivered to your Inbox. And don't forget to follow us on Twitter, like us on Facebook, and check us out on Instagram.
---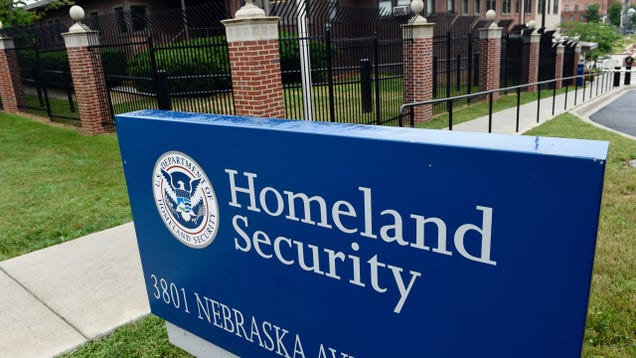 According to a new report from Reuters, the FBI and the Department of Homeland Security (DHS) are investigating the massive distributed denial of service attacks (DDoS) hitting the DNS provider Dyn.
---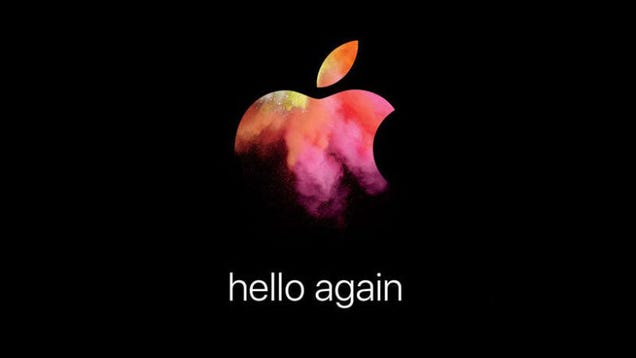 Apple is having a press event on Thursday October 27, and you know what that means: New MacBooks! Finally. We've been waiting for this MacBook Pro overhaul for years.
---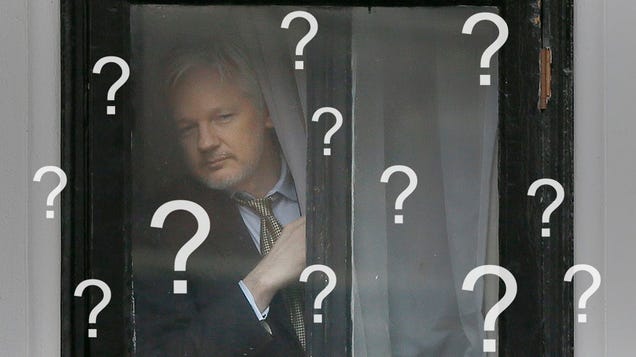 Suppression by "powerful states and organizations" is, according to Julian Assange in his 2012 book Cypherpunks: Freedom and the Future of the Internet, "one of the hardships WikiLeaks was built to endure." That claim must reek of false bluster now that his whistleblowing organization has since been compromised by the US government, according to the internet's greatest conspiracy theorists.

---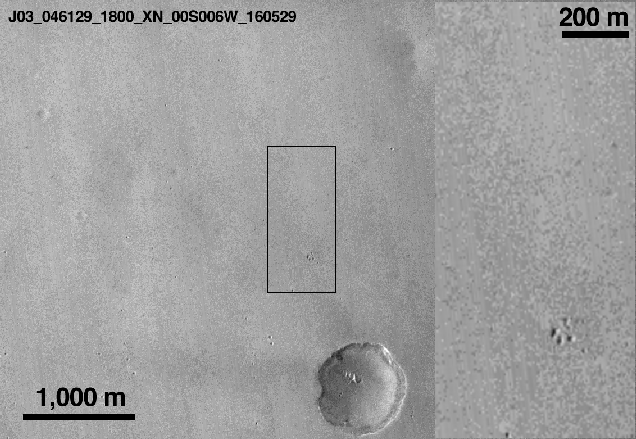 On Wednesday, the European Space Agency attempted to land a probe on Mars, and things went bad. While the ExoMars mission team continues to piece together why its Schiaparelli lander lost contact with the Earth, NASA has now obtained photographic evidence of what appears to be a crash-landing.

---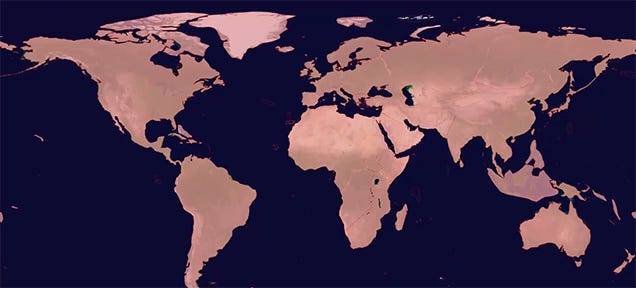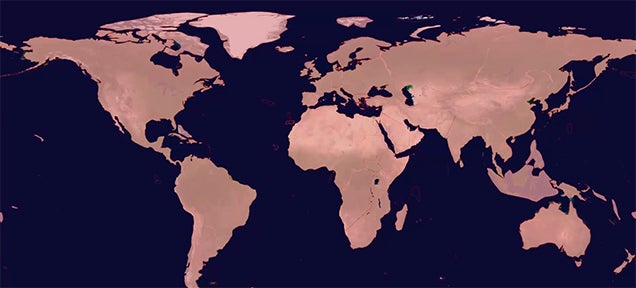 The world is a very big place. Sure, satellites and the internet and, like, McDonald's can make it seem much, much smaller now. Before all that, however, planet Earth was the great unknown with a world map that was totally incomplete.
---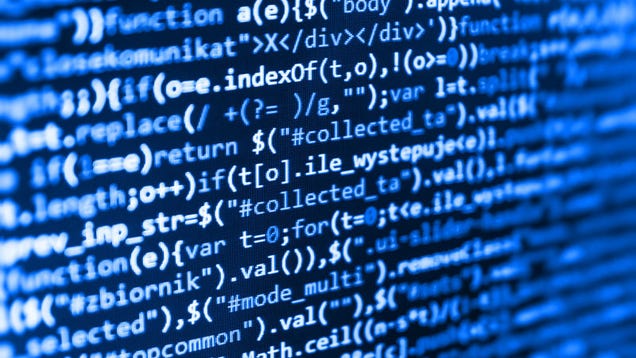 This morning a ton of websites and services, including Spotify and Twitter, were unreachable because of a distributed denial of service (DDoS) attack on Dyn, a major DNS provider. Details of how the attack happened remain vague, but one thing seems certain. Our internet is frightfully fragile in the face of increasingly sophisticated hacks.
---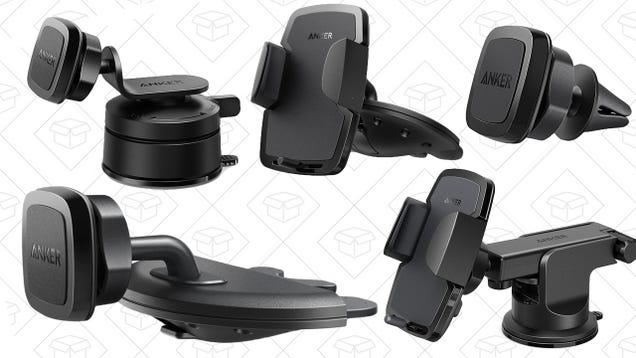 Anker's charging hard after the smartphone car mount market, with a 30% off sale on six different mounts. All of the prices and promo codes are below, just be sure to keep your eyes on the road.

---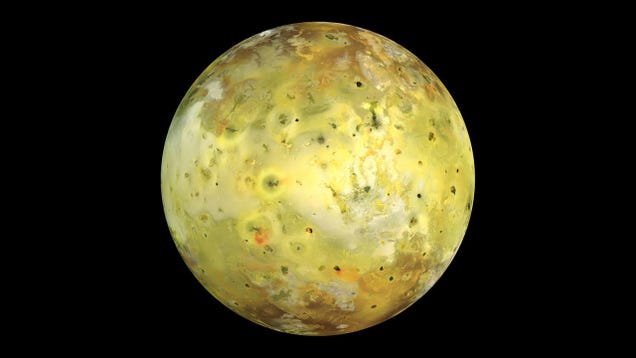 Jupiter's moon Io is the most volcanically-active body in our solar system, and a recent observational campaign offers a little more insight into the a terrifying hellscape that awaits any unfortunate space probes we send there.

---