Nokia announced its new hardware a few months ago, and tonight at an event in Los Angeles revealed it's opening preorders for the OZO virtual reality camera. A professional-level device capable of recording its surroundings in 360-degree spherical vi...
---
Amazon's Silk may not be the darling of the web browser world, but you should know it's still getting plenty of affection. The internet giant is recapping recent updates that promise an easier-to-use tablet surfing experience. You'll now see your mos...
---
Tomorrow is World AIDS Day, and as such the non-profit (RED) organization has plenty of activities planned to raise both money and awareness for its fight against the disease. If you're a Snapchat user, you can do your part just by adding a filter to...
---
It looks like Twitch gathered enough feedback from its Android test run of mobile private messaging, "Whispers," because the feature has made its way to iOS. A post on the live-streaming juggernaut's blog says that all you need to do to access Whispe...
---
Normally, image searches on Google are ephemeral things and gone the moment you close the browser tab. However, a new feature on the search giant's mobile version makes saving the images you find as easy as bookmarking a webpage. In fact, it's the id...
---
Vintage Electric drew a lot of attention when it unveiled its retro e-bikes a couple of years ago: it managed to fuse the classic look of early 20th century board track racers with a decidedly modern electric motor. Well, it's back for another year....
---
The State Department announced on Monday that it will release an email from former-Secretary of State Hillary Clinton's private email server that, according to members of the intelligence community, may contain classified information. The email is pa...
---
Apple and Tesla aren't the only two tech companies grabbing each other's staff to fulfill their automotive dreams -- Google has quietly hired Robert Rose, the lead for Tesla's semi-autonomous Autopilot program. It's not clear what he's working on be...
---
On November 22nd, artist collective DJ Detweiler posted a screenshot of a message from SoundCloud that said its track, "John Cage - 4'33 (DJ DETWEILER REMIX)," had been removed because it appeared to contain copyrighted content. The joke here is that...
---
AT&T customers who've managed to hold strong to their $30 unlimited data plans since the carrier ended that option back in 2010 are about to get a bit of a surprise. According to 9to5 Mac, AT&T is seeking to increase that $30 a month fee to $...
---
Just last week, Microsoft began selling the Lumia 950, the first Windows 10 mobile phone, and though the software showed promise, the hardware itself was lacking in charm. Now, Japanese design firm NuAns is set to release the "Neo," a sleek handset t...
---
Brain-controlled robot limbs have already helped the disabled gain some mobility, but full-fledged robots have proven elusive: how do you use thoughts to steer a free-roaming machine? Swiss researchers think they have the answer. They've developed...
---
Tivo's QuickMode option, which lets you speed up recorded shows with pitch-corrected audio, is available on every Roamio DVR as of today. The feature arrived last week for the TiVo Bolt, the company's latest set-top box, but it is now officially expa...
---
Whatever you think of Apple's products, there's little doubt that the A9X processor in the iPad Pro is quick -- in a few cases, it rivals the performance you'd get from a laptop. But why is it so quick, especially when Apple tends to shy away from hi...
---
Adobe's bet on mobile productivity is serious, with its suite of Creative Cloud apps leading the way. One of the company's newest applications is Premiere Clip, a video editor that first debuted on iOS. But now Adobe is bringing this app to Android,...
---
Sonos will close a major gap in the services that it supports on December 15th -- that's when the company's products will start working with Apple Music. The company said that this would happen by the end of the year back in June, just before Apple M...
---
Messages posted on Facebook, Twitter and other online spaces may feel like they carry less weight than things said in the physical world -- but that's not the case, argues Brazilian civil-rights group Criola. This year, Criola launched a campaign lab...
---
In 2011, Microsoft UK teamed up with charity Guide Dogs to create 'Cities Unlocked,' an organization that worked to create a headset designed to help the visually impaired. That device came last year, but now it's received some major hardware and sof...
---
Winter is coming. And with it also comes the need to show the loved ones in your life just how much you care for them by spending, spending, spending on gifts. Trouble is, there are just so many options to choose from. What you really need is someone...
---
Researchers at Australia's Deakin University claim to have developed a new material that's capable of cleaning up large oil spills in a flash. A team, led by Professor Ying Chen, has created a new method that uses boron nitride powder as the building...
---
Kiddie toymaker VTech tried to downplay the extent of last week's data breach, which affected its "Learning Lodge" app store, but now it's revealed that five million customer accounts were compromised. Vtech says it's alerted Learning Lodge customers...
---
Dating apps certainly have their virtues, but a new UN study suggests that they could sometimes play a big role in spreading sexually transmitted diseases. The report finds that dating apps helped spread an HIV epidemic among teens in the Asia-Pacifi...
---
While Clarkson, May and Hammond develop a new motoring show for Amazon, the BBC is working on its biggest Top Gear reboot in years. Presenter Chris Evans (no, not Captain America) is taking over Clarkson's role and revealed last weekend exactly when...
---
2016 is shaping up to be a good year for Amazon Prime subscribers after the company confirmed a second original UK series will be heading to its video streaming service. Joining Jeremy Clarkson and co. next year will be The Collection, a drama that c...
---
If you're willing to share an Uber with a stranger, travelling across London could soon be a little bit cheaper. The company is launching UberPool this Friday (December 4th) at 4pm, starting with a small patch in the centre of the city -- it stretche...
---
Gizmodo The Gadgets Weblog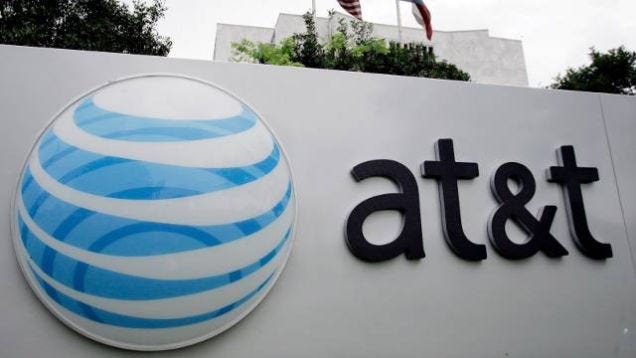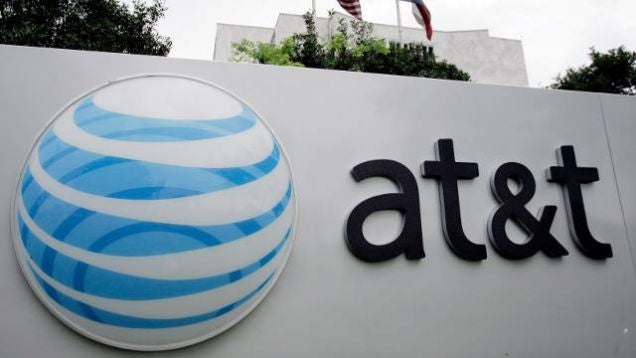 Oh no! AT&T is raising the price of grandfathered unlimited data plans to thirty-five whole dollars. Stop whining: it's still a fantastic deal for anyone fortunate to have it.
---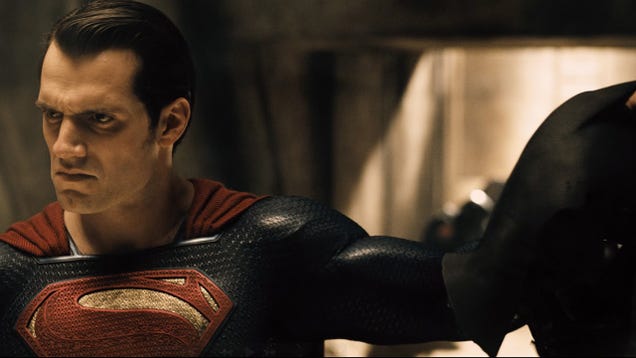 After all, Batman is never more dangerous than when he's being underestimated. Spoilers ahead...
---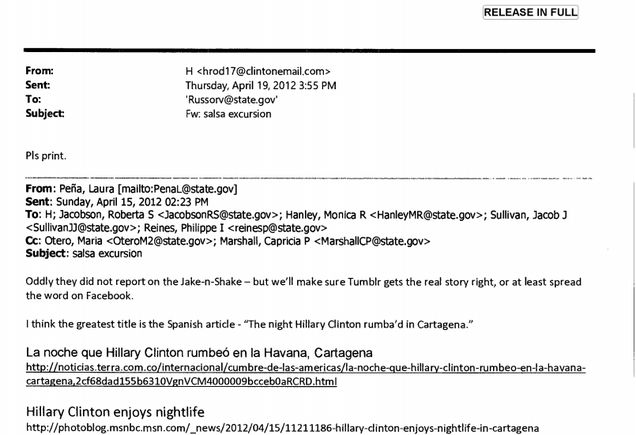 The State Department released its latest Hillary Clinton email dump today, and I did it. I found two mysteries in one email. The email is from the last email release on October 30..............yet it has been bizarrely silenced by the mainstream media. No longer!
---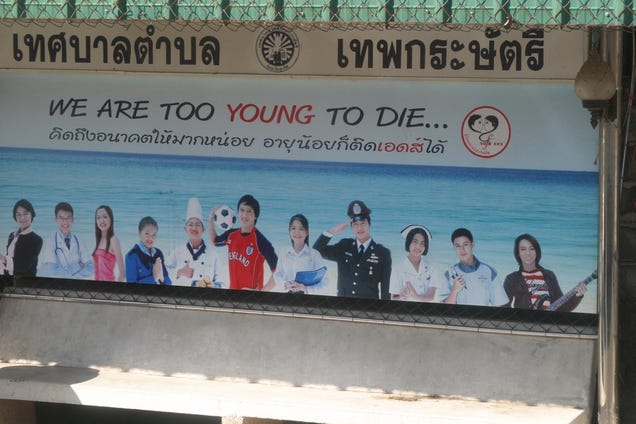 We're making progress in the fight against HIV around the world, but it's still very unevenly distributed. And the United Nations' brand new report on HIV infections among teenagers in Asia is pretty upsetting. Some 50,000 Asian teens (aged 15-19) became HIV-positive in 2014 alone, and a total of 220,000 adolescents were living with HIV in the region.
---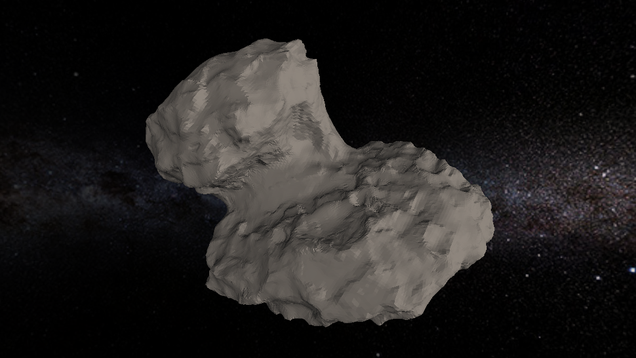 The ESA has released a new 3D shape model of Comet 67P/Churyumov-Gerasimenko. This model integrates the latest images taken by the Rosetta spacecraft, and includes previously unknown features. It can be used for 3D printing or graphical representations.
---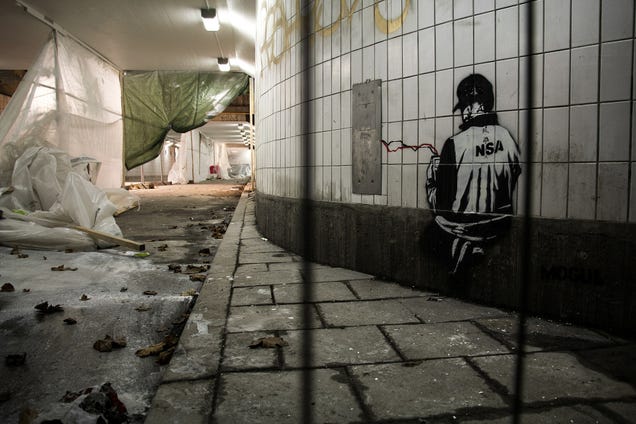 At midnight on Saturday, the National Security Agency ended one of its most notorious spying programs. This is only a tiny victory. The NSA's sprawling, inefficient surveillance apparatus is still a privacy threat.
---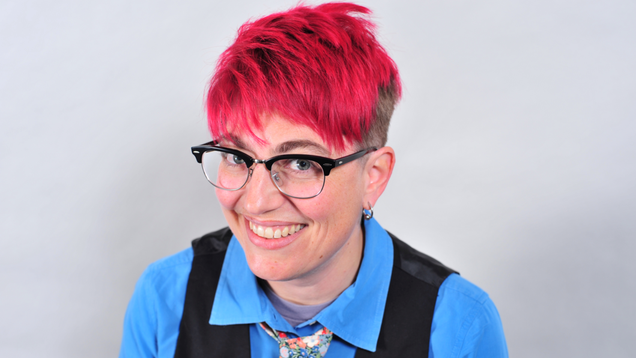 It's the last day at Gizmodo for our beloved EIC Annalee Newitz, and this can only mean one thing: GIF party.
---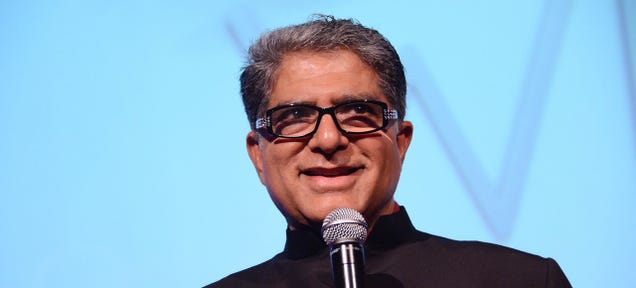 Deepak Chopra is known around the world for spouting pseudo-scientific garbage wrapped up in spiritual feel-goodery. A new paper in the journal Judgment and Decision Making even uses Chopra's tweets to show how some people have trouble distinguishing profound statements from bullshit.
---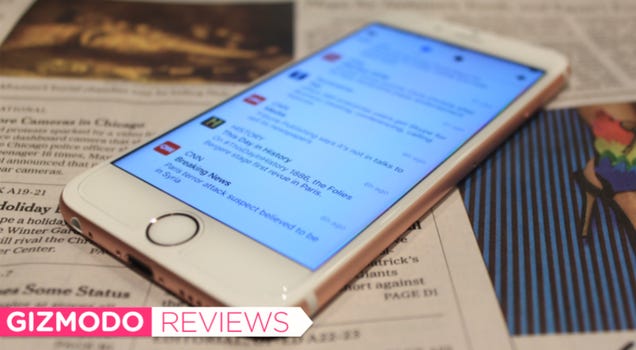 Facebook's Notify, an app that pushes news alerts to your lockscreen, can sometimes be a headache. But when it comes to breaking news, this little app proves its worth.
---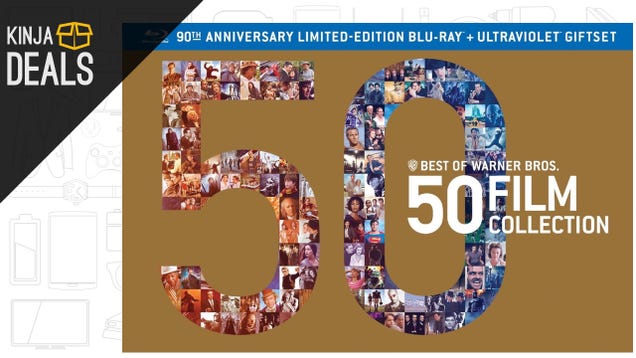 Here's a nice Cyber Monday surprise: 50 critically acclaimed films in one $116 package. I think this might actually be one of the best deals of of the holiday shopping season so far; Amazon's never sold it for less than $177 before today. [Warner Bros 50 Film Collection, $116]
---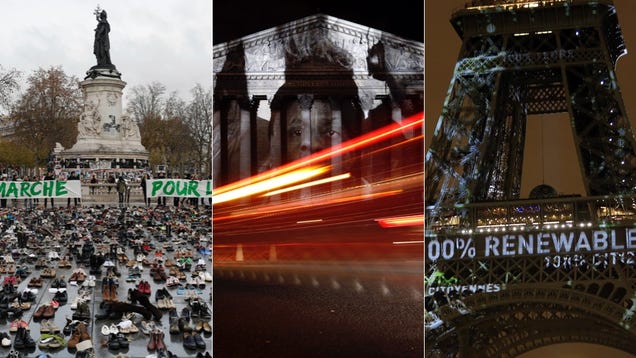 The entire world is watching as politicians pour into Paris today to decide the future of the Earth . But you might have missed what's going on outside the summit, where dozens of activists and artists have transformed the city with installations about climate change.
---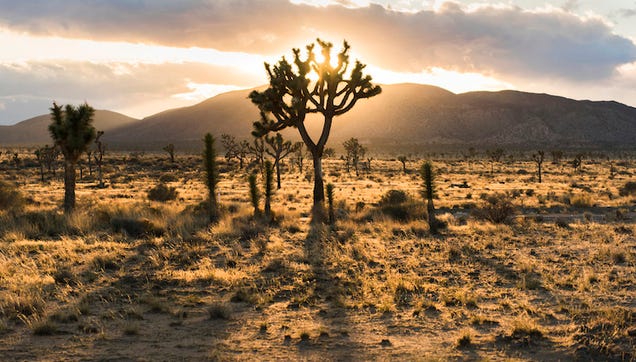 Stop. Breathe. Bask in the blissful relaxation of sunset in Queen Valley. Feel better? Good.
---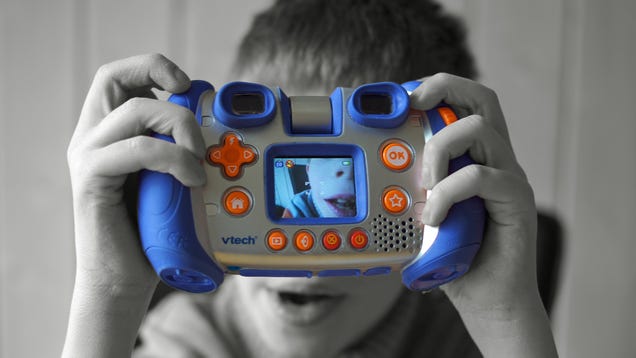 The latest details about a recent security breach at a kids' toy company are in, and they are disturbing. A couple weeks ago, hackers successfully broke into the servers of connected toy maker Vtech and stole the personal information of nearly 5 million parents and over 200,000 kids. What we didn't know until now: The hackers stole pictures of kids, too.
---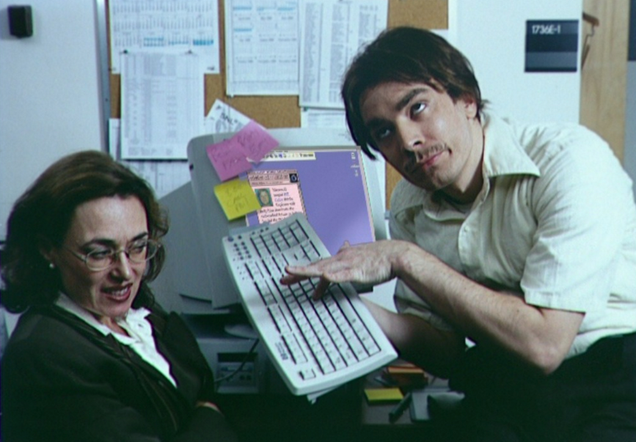 By popular demand, our topic is your most terrible colleagues, and we're also opening this one up for anyone to tell us about their encounters with the IT department.
---
Lifehacker The Best Ways to Get a Bartender's Attention (Without Being a Jerk) | Kotaku World's Best Jigglypuff Player Gives Heartbreaking Interview After Winning Smash Tournament | io9 Jessica Jones Has Given Us Marvel's Greatest Live-Action Villain by Far | Gawker There Are Only Two Issues
---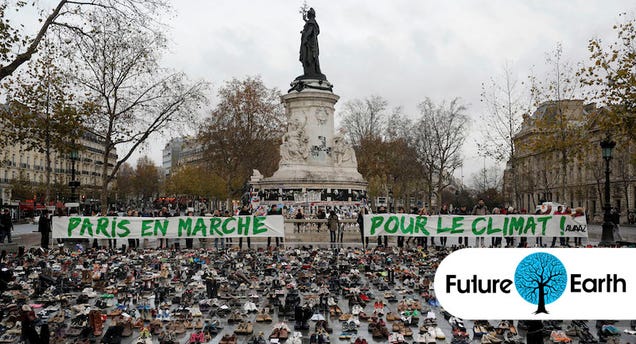 With attendees from 195 countries convening Paris this week for the UN's COP21 climate talks, it's definitely fair to wonder if all that traveling might actually be a bad thing for the climate. Wired did the math.
---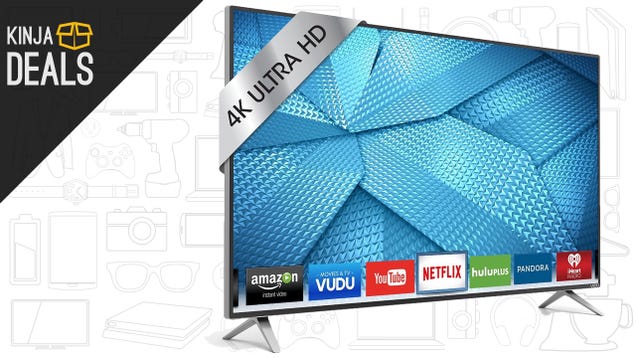 Here's another new TV deal, if nothing struck your fancy during Black Friday. Prime members can upgrade to a 50" Vizio M-series 4K TV for just $599 (discount shown at checkout), which is the best price we've ever seen. That comes complete with local dimming, smart apps, and a well-reviewed upscaling engine for 1080p content. [Vizio M-Series 50" 4K, $599 for Prime Members]
---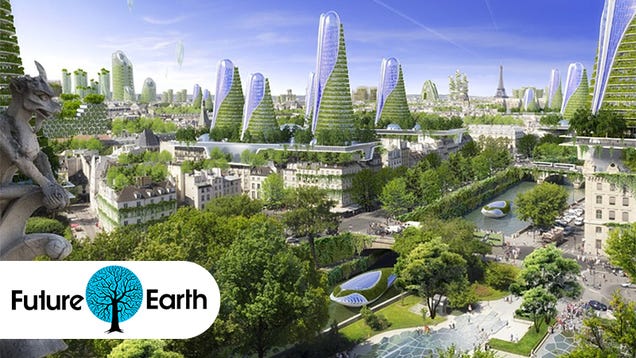 Right now, leaders from 195 countries are meeting in Paris to map out a plan for the planet's future. Nothing like this has ever happened in our lifetimes—and it's surely just the beginning of a long process that will consume the years ahead.
---
There's a lot of music out there—services such as Spotify boast more than 30 million tracks—with new songs and albums dropping every week. So how do you cut through the noise? Here are six places you can find new music to suit your tastes, based on what you're already interested in.
---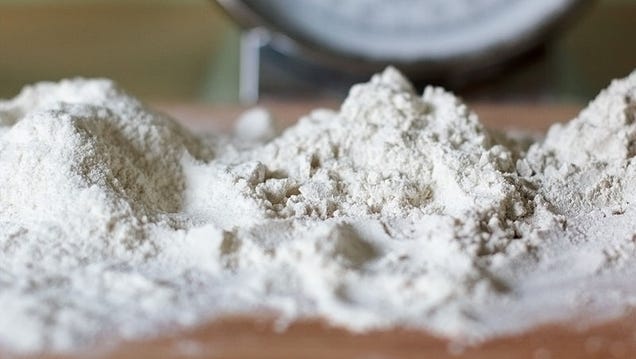 There's a basic test used to identify bodily secretions at crime scenes. It's not the only test, but it is useful in primary investigations—unless you spill a lot of commercial flour around.
---