Curt Schilling's 38 Studios has run into plenty of trouble since declaring bankruptcy in 2012, not the least of which is an SEC lawsuit this year. However, criminal cases won't be contributing to its headaches. The Rhode Island State Police have de...
---
Google is rolling out Maps' multi-stop feature to the iOS app, making it easy to plan for road trips or even for a dreary day of running errands. The tech titan introduced the ability to set multiple destinations on Android back in June. Now that it'...
---
Kanye West may be best known on Twitter for starting feuds, but now he's trying to end one... and it's even a rivalry he helped create. In a flurry of four tweets, the rapper griped that the competition between Apple and Tidal over streaming music e...
---
Tesla is considering two possible scenarios that would explain the fatal Model S crash in Florida, and according to Reuters and The New York Times, neither is about Autopilot. During a meeting with the US Senate Commerce Committee, the automaker repo...
---
Museums, for all the wonders they contain, have a reputation for being staid and musty. At their worst they've even been described as mausoleums. That's a problem when it comes to exhibits about an active, living culture like the Haida people of Brit...
---
Over the years, smartphones have either been high end and expensive, or dirt cheap and shoddy. But, two years ago, the industry shifted and midrange phones that had great specs for lower prices started to fill the gap. ZTE has long been a proponent o...
---
After months upon months of delays, Cortana is finally ready for your Xbox One. Microsoft has started rolling out its promised summer update with Cortana's smarter, richer voice control as its centerpiece. You can use your headset or Kinect to sear...
---
Alcatel isn't a tier-one company. And the Idol 4S, its latest creation, isn't a tier-one phone. So why did we even bother reviewing it, then? It's all about the value -- specifically, what comes in the box. For $399 (or $350, if you pre-order), you g...
---
Japan's National Science Museum is no stranger to eerily human androids: It employs two in its exhibition hall already. But for a week, they're getting a new colleague. Called "Alter," it has a very human face like Professor Ishiguro's Geminoids, but...
---
NX is different, and different is Nintendo's best option Oli Welsh, Eurogamer Based on the rumors so far, Nintendo's upcoming NX handheld console will be... unique. This piece from Eurogamer, a site that's been the source of some of the details, t...
---
Today on In Case You Missed It: A new device can calculate people's eyeglass prescriptions without needing to see an optometrist, though whether that's actually responsible or not is up to you. Meanwhile a cloud-connected smart petfeeder that suf...
---
Mercedes has pulled its 2017 E-class sedan ad after critics pointed out that it could mislead people into thinking it's an autonomous vehicle. In the commercial, you'll see the E-class sedan on the road, overtaking the automaker's F015 autonomous car...
---
A new proposal from the Ukrainian government hopes to turn part of the wasteland around the world's largest nuclear disaster into a 60 square km solar and renewable energy park. As the Guardian reports today, the Ukraine is currently seeking funding...
---
The Uncharted movie has been in development hell since, oh... forever. There's a new glimmer of hope, though: Sony has asked filmmaker Joe Carnahan to write the latest script, according to Variety. What drew him to the project was an interest in arch...
---
Although I'm still two full seasons behind on Game of Thrones (and Orange is the New Black), I just got entirely distracted by Netflix's Stranger Things. Which is what I will be binge-watching this weekend, because the only thing I love more than a...
---
The line between using Twitch on mobile and desktop is getting even more blurry. The live-streaming juggernaut recently announced that now, you can host another channel's broadcast from the mobile app. Twitch writes that all you need to do is tap the...
---
It's been awhile since NASA has sent an astronaut to the stars from domestic soil, but it could be come commonplace soon enough. Today, the space agency announced that it ordered a second ISS crew rotation mission from Elon Musk's SpaceX. This is the...
---
Folks who have signed up for AT&T's U-verse service, your data ship has come in: The telecom is increasing your data cap to 1TB per month and providing unlimited home internet data at no additional charge to customers subscribing to its GigaPower...
---
Disney Infinity is done and it's nearly time for Avalanche Software to pull the plug. The game will wind down in stages, starting today with the discontinuation of in-game purchases in the PC, iOS, Android and Apple TV versions of Disney Infinity 2.0...
---
Autocorrect mistakes are supposed to be funny, but a new SwiftKey glitch turned out to be sort of alarming. For the last week, some SwiftKey users have been offered predictive text for slang they've never used before, words in other foreign languages...
---
Google has taken additional measures to strengthen its data encryption by implementing HTTP Strict Transport Security (HSTS).
---
Twitter and Facebook have taken online harassment more seriously in 2016, though their approach is still light-handed, with the former taking years to finally ban one of its worst pitchfork-marshaling demagogues. Instead of coming down harder on mode...
---
The most recent cyberattacks against the Democratic Party, revealed today, also included attacks on Hillary Clinton's presidential campaign, Reuters reports. Sources tell the news agency that the Justice Department's national security division is inv...
---
Going to space is expensive. Really expensive -- which is why every now and then, Congress has the US Government Accountability Office (GAO) perform a non-partisan, independent review of NASA projects. The latest GAO report looks at the space agency'...
---
Even though Blizzard's light-hearted digital card game, Hearthstone, just got a new expansion back in April, rumors of new content just around the corner have been proven true. At an event in Shanghai, China, the studio announced a new adventure, One...
---
Gizmodo The Gadgets Weblog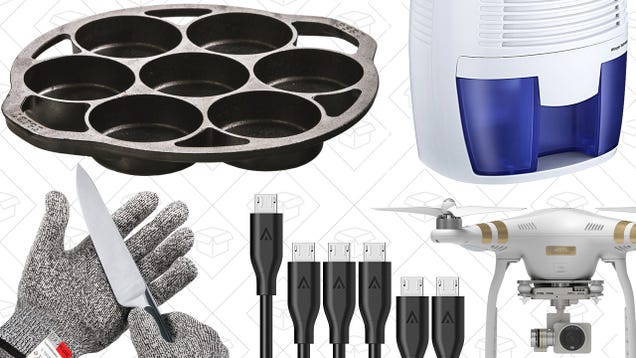 A fantastic DJI Phantom bundle, cooking gloves, and a drop biscuit pan lead off Saturday's best deals.
---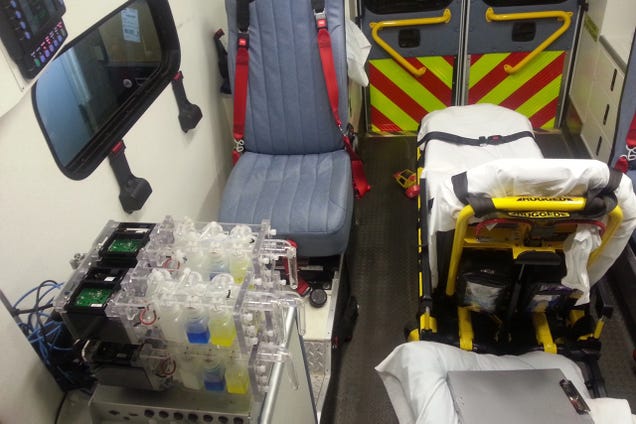 If you're a doctor working in a remote area or on the battlefield, getting access to medications can be tough. That may sound like the start of a commercial, but it's a sometimes tragic fact. As far as we've come in the history of medicine, treatment isn't as portable as we would like.
---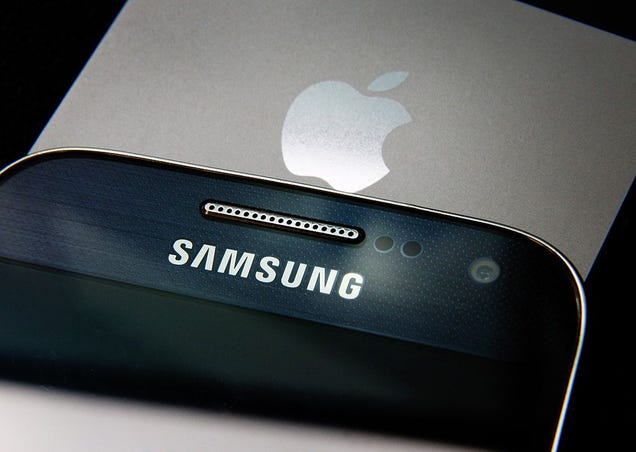 When the apocalypse comes, all that will remain are cockroaches, diamonds, and the never-ending feud between Apple and Samsung—a feud that Apple now wants to bring to the US Supreme Court.

---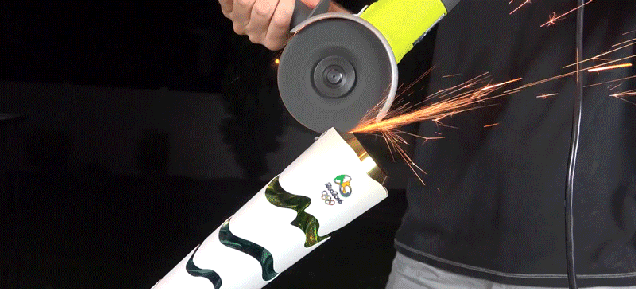 The Olympic torch's one job is to stay lit no matter what. And honestly, I never gave much thought to how that was accomplished. Lots of tiki torch fluid? Very careful runners? Ghosts? Correct answer: pressurized gas and a chassis that could probably survive reentry into Earth's atmosphere.
---
In June, Apple was rumored to be in talks to purchase Tidal, although a Tidal spokesperson denied those claims. This afternoon the king of tech, Kanye West, suggested those claims might be true on his Twitter account, urging Apple to "give Jay his check for Tidal."
---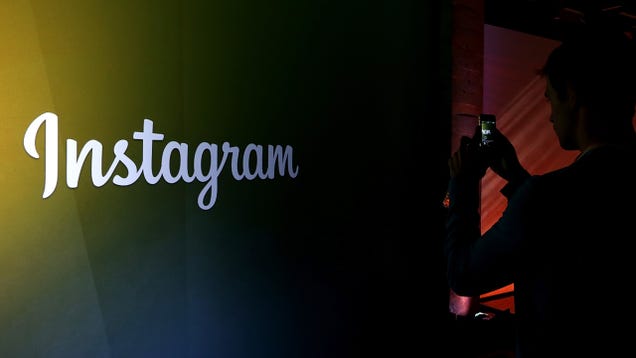 Since the beginning of the internet, online harassment has been a problem. We created this big, beautiful digital landscape that lets people be completely unfiltered, and we all do different things with this freedom. I, for example, use my platform to make sex memes and lightly neg Silicon Valley billionaires. Others take this opportunity to become the most scary-ass, shitbag, bigoted versions of themselves, hiding behind the comfy anonymity of their computer screens, facing no real consequences for threatening to rape, kill, and torture people.

---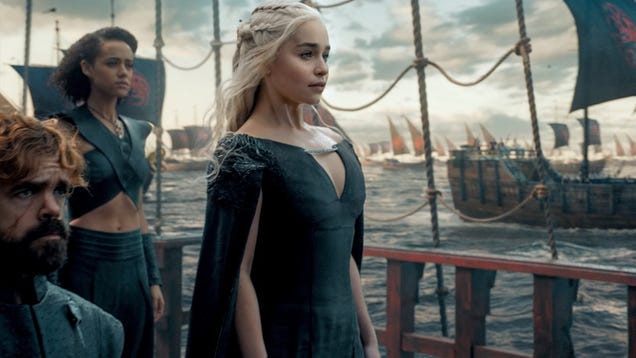 The night is dark and full of terrors, also sadness. HBO has confirmed that Game of Thrones' eighth season will be its last.

---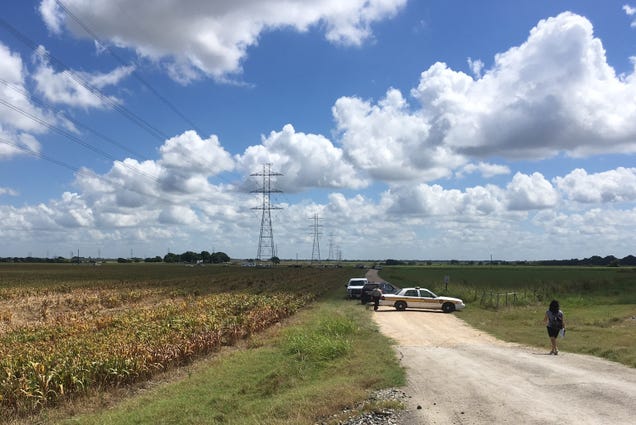 At least 16 people are dead after a hot air balloon caught on fire and crashed into a pasture in Texas, according to the Associated Press.

---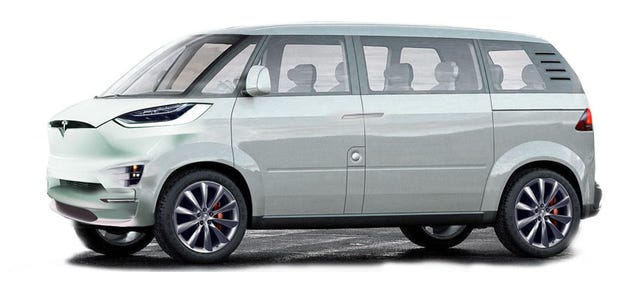 Elon Musk said a lot of crazy things about the future of Tesla in his Master Plan Part Deux , things about solar panels and energy and expanding its vehicle lineup. But how serious was he about making the kind of mini-bus that Volkswagen has teased but never delivered on? Apparently very serious, and Elon Musk himself thinks Jalopnik's idea for such a vehicle is on the mark.
---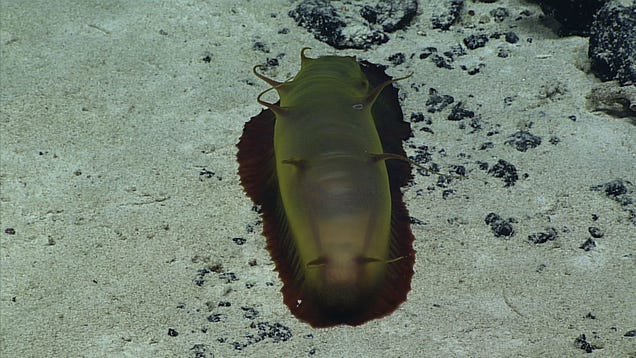 Space may be called the "final frontier" but what about unexplored areas that are on our very own Earth?

---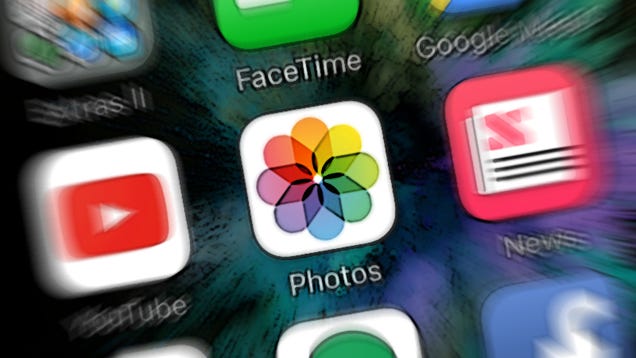 Apple's slow evolution of its Photos app—Camera Roll, iCloud library and all—has been a little confusing for users at times, but with iOS 10 and macOS Sierra now on the horizon, it's finally settling down into a coherent, reliable service.
---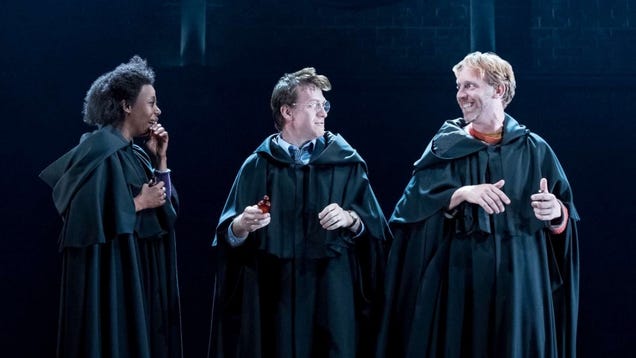 You wouldn't think a play in book form would be the most-anticipated novel of the year, and yet here we are. Harry Potter and the Cursed Child Parts 1 & 2, the printed script of the West End play, debuts at midnight Sunday and the world is going nuts.

---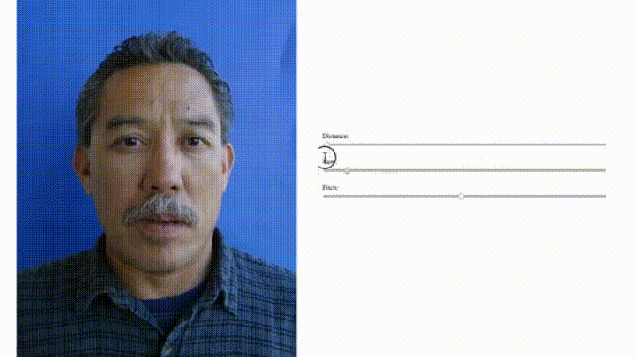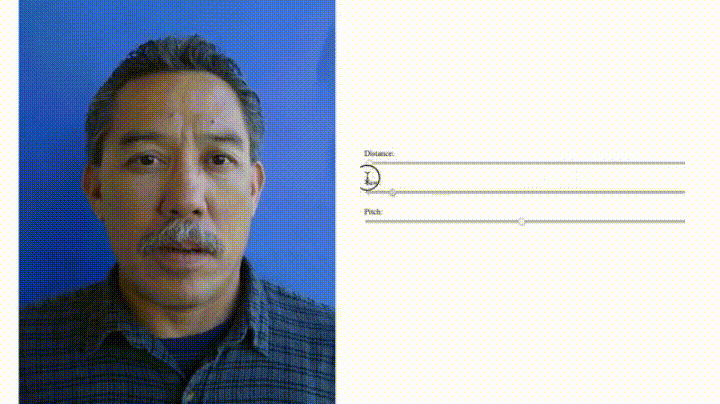 Science has already proven that certain camera lenses can distort your face (so don't worry if you just can't seem to look right in photos), but there's more that can go into your appearance in a selfie. For instance, the closer the camera is to your face, the larger your nose looks, the smaller your ears look, and the more slope that's applied to your forehead.

---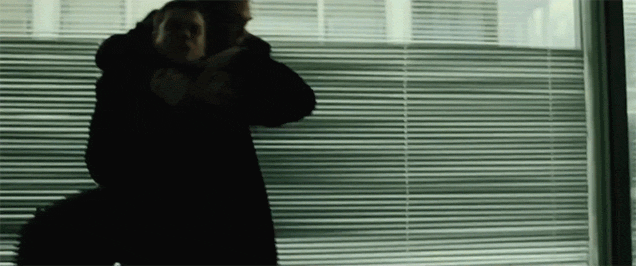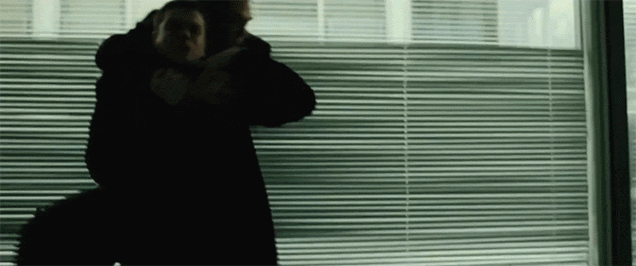 I'm still not entirely sure we needed another Matt Damon Bourne movie after not having one for nearly a decade, but we're getting one this weekend. It's probably not going to be as good as the original trilogy. That's why it's nice to look back on the three Bourne flicks that were actually good. Specifically, their fight scenes.
---
Don't forget: You can email us tips at tipbox@gizmodo.com, send them directly to any of our writers, or use our anonymous SecureDrop system.
---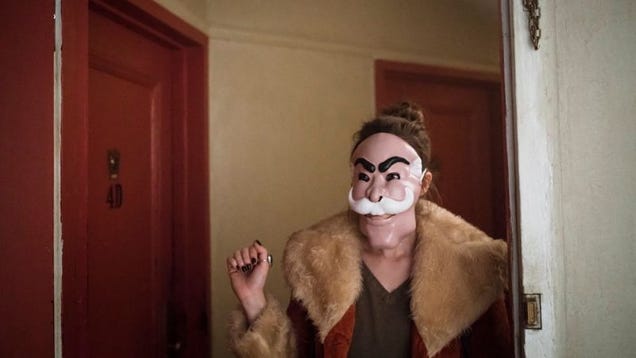 The previous episode of Mr. Robot finally gave us an origin story for the F Society, specifically where the group got its weird, Monopoly Man-inspired mask that has become its symbol—it comes from a fake 1980s horror film that you can watch online.
---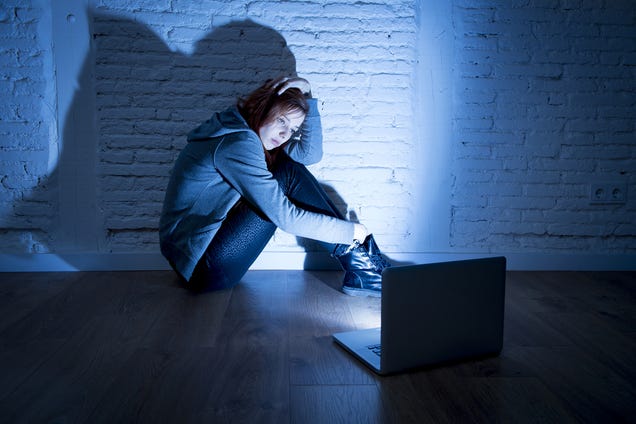 Online harassment is a serious, but tough problem to try and solve. There is a need for a new system that can ease the burden on moderators who have to comb through those reports. As someone who was once responsible for doing that for a local news station (a much smaller venue than, say, Twitter), I can sympathize with the toll seeing all those racist, abusive messages takes on your psyche. It sucks.

---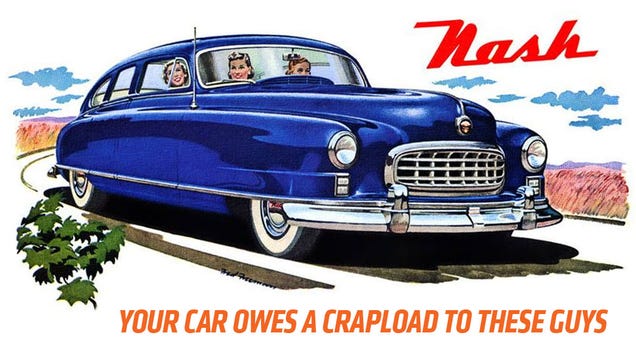 Nash Motors would have been a century old today, and while I suspect that most modern gearheads probably don't give Nash much thought, they really should. For a defunct car company, we still feel Nash's influence a surprising amount, in ways that are pretty basic and fundamental to how cars are today. Let's pretend we're all old dudes in bad shirts at a car show and take a bit to appreciate the crap out of Nash, in six huge ways.
---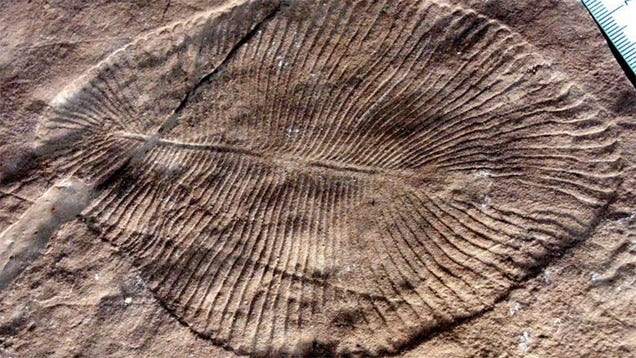 You don't need a disastrous, immediate event to bring about the end of the world. Sometimes you just need evolution to take its toll.

---

In May 2018, the Avengers are going to have an Infinity War. A year after that though, we now have no idea what they'll be doing. Marvel just clarified a rumor that had been circling for several months : its previously announced two-part Infinity War movie is no more.
---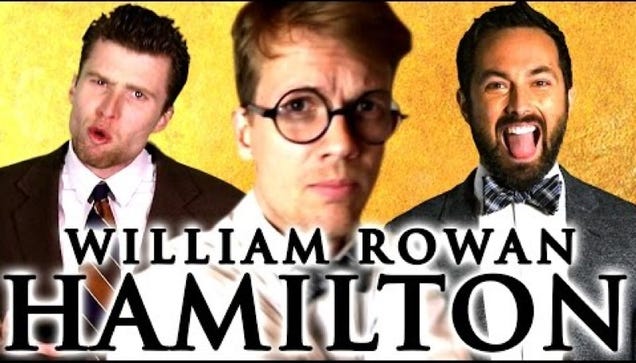 It's no secret that I'm a huge fan of the uber-nerdy A Capella Science series on YouTube. And now it's back with another super-clever geeky video, parodying the hip-hop opening number of the smash Broadway musical Hamilton.
---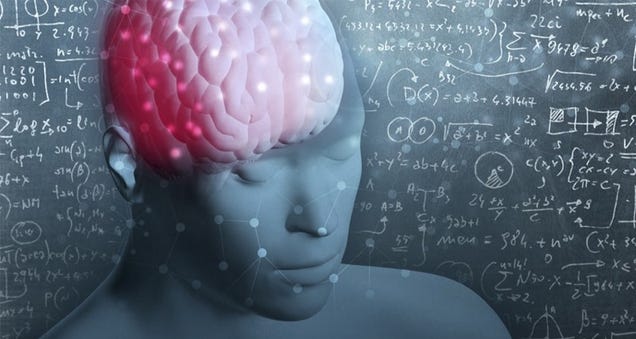 Have you ever wondered what your brain is really doing as you sweat your way through a math test? Now you can see for yourself, thanks to a new brain imaging study from Carnegie Mellon University that captured the brain activity of people in the act of solving math problems.
---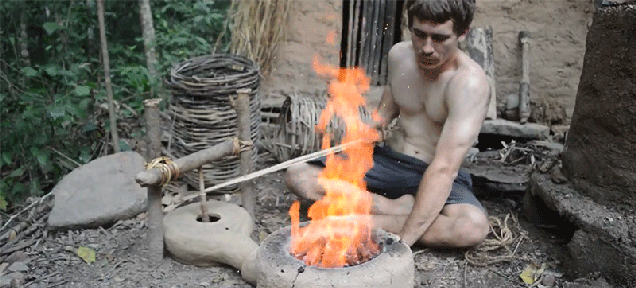 The story of mankind is one of doing as little work as possible. And that plays out most excellently as Christian Bale lookalike Primitive Technology seeks to build the most efficient "forge blower" he can with the bounty of the forest.
---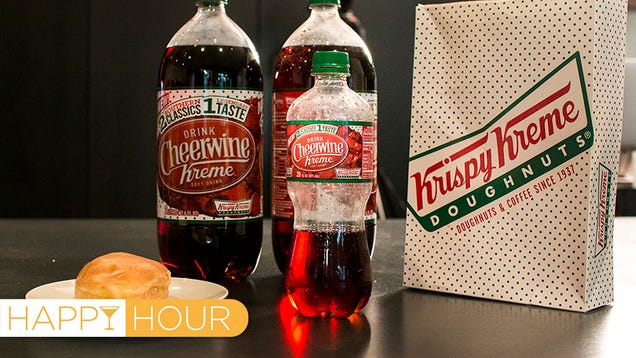 "Two Southern Classics, One Legendary Taste," is the marketing language emblazoning every bottle of Cheerwine Kreme, the unholy combination of, well, soda and doughnuts. While Krispy Kreme has graced the tastebuds of us Yankees for some time now, Cheerwine remains uniquely Southern. I'm not from the South, and something tells me the marriage of two foods known for being unhealthy will end in tears.

---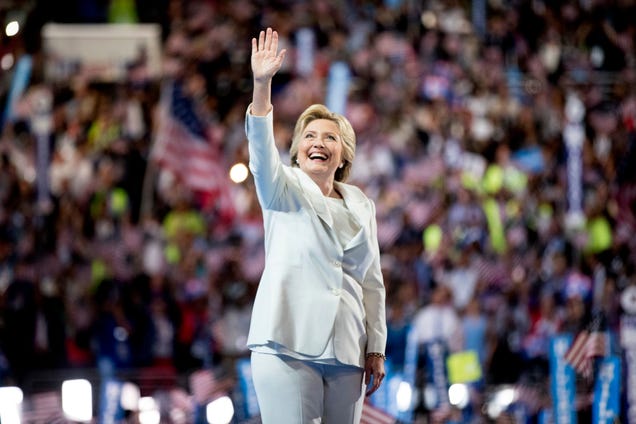 In the wake of hacks against the Democratic National Committee and the Democratic Congressional Campaign Committee, US officials believe the computer network used by the Clinton campaign has also been compromised, according to a new report from Reuters.

---