Today, read how Nokia is planning to get back into the phone game, ponder why Sony's added image-stabilization technology to the front of its new flagship phone and get all the details on the best vaporizers around -- because it's that day. All that ...
---
Back in October of last year, we learned about AT&T's plans to launch its 1Gbps fiber network, GigaPower, in cities like Chicago. And today, more than six months after the original announcement, the company's finally flipping the switch in some areas...
---
Admit it: when you were a kid, you wished that you could design the toys that the stuffy manufacturers refused to build. Well, you're about to get that chance. Mattel and Autodesk are teaming up to let you design and customize 3D-printed toys through...
---
Thought that Mercedes' F 015 self-driving car was futuristic? It looks old hat next to GM's autonomous electric concept, the Chevrolet-FNR. The pod-like design appears ripped straight from a sci-fi flick, complete with crystal laser lights, "dragonfl...
---
"This town's like a great big chicken, just waiting to get plucked." That line is one of the more unintentionally funny results of cleaning up 1983's notoriously blue Scarface for cable, and new insight from Disney Research could make awkward redubs ...
---
While the NHL and NBA playoffs roll on, this evening we welcome a new entrant to the late-night arena with Neil deGrasse Tyson's StarTalk on National Geographic Channel. Promising to "collide pop culture with science" its guest for the premiere episo...
---
Wondering what you were searching for online a few years ago? You now have a (relatively) easy way to find out. Google has quietly trotted out an option to download your entire search history. So long as you searched using your Google account, you'll...
---
For IKEA, your future kitchen shouldn't just have the occasional smart appliance -- it should be a technology hub. The furniture store's Concept Kitchen 2025 includes tech and other helpful additions meant to save both time and resources, such as a p...
---
If there was any doubt that conventional TV and the internet are blending together, HBO just erased it. The premium channel has picked up the third season of High Maintenance, the pot-fueled show (yes, the 4/20 announcement is convenient) that became...
---
If you happen to be shopping in Japan sometime soon, don't be surprised if the first offer of help comes from a machine. Toshiba has just installed Aiko Chihira, a humanoid greeter robot, at Tokyo's Mitsukoshi department store. The kimono-clad automa...
---
BB-8, the new adorable droid from Star Wars: The Force Awakens, has taken the world by storm over the past few days. In particular, people were mostly surprised by the fact that the character was not computer-generated imagery -- this thing is, indee...
---
Chrome's website push notifications are no longer confined to your desktop -- they now surface on your phone, too. Grab Chrome 42 for Android and you can opt into alerts from websites that show up no matter what you're doing. You won't have to worry ...
---
I immediately fell in love with the original Pax vaporizer when it debuted back in 2012. Its compact and lightweight construction belied a powerful three-stage conduction oven, while the sleek, push-button design made it far more intuitive and user-f...
---
"China is the number one market with connected products." That was how Intel's Senior Vice President Kirk Skaugen kicked off his keynote at IDF in Shenzhen, citing China's staggering 30 percent share of worldwide connected-device purchases in 2014. ...
---
This post was done in partnership with The Wirecutter, a list of the best technology to buy. Read the full article below at TheWirecutter.com. After testing ten portable vaporizers so far, we recommend the Crafty, a new portable model from Storz and...
---
After the better part of a year, Samsung is ready to launch new tablets in the States -- if not quite the high-end models you might be looking for. It's releasing 8- and 9.7-inch versions of the Galaxy Tab A, a low-cost slate whose centerpiece is an ...
---
LG isn't the only tech giant rolling out Google Cast-friendly devices this month. Sony is launching two AV receivers (the STR-DN860 and STR-DN1060) and two sound bars (the HT-NT3 and the HT-ST9, above) that all take audio from Google Cast-capable mob...
---
More than three years after Blizzard announced it would be making a competitor to League of Legends and Dota 2, that game finally has an official release date. Heroes of the Storm comes out June 2nd, brining with it seven maps for players to face off...
---
If you're feeling brave, Twitter is (once again) letting you receive direct messages (DMs) from any old person. As before, you'll have to opt-in by ticking a box in the settings -- but once you do, even folks who don't follow you can send you a note....
---
Like it or not, all galaxies will eventually die. But have you wondered just how they meet their grisly ends? Researchers now have a good idea. They've studied 22 very large elliptical galaxies about 10 billion years old, and have discovered that the...
---
Wood and leather are so yesterday. What you really want is some genuine marble on your precious gadgets. At least that's the pitch from Native Union, which recently announced its Clic Marble iPhone 6 case, available in matte black or glossy white -- ...
---
Tesla frequently comes across as a fiercely independent automaker, but that wasn't always the case... at least, if you ask Bloomberg. Its sources claim that Elon Musk almost secured a deal for Google to buy Tesla in early 2013, when vehicle sales wer...
---
Mobile operators very rarely offer something for free, so when they do, you can expect that people will be quick to take advantage. That's exactly what's happened in the case of EE, which has seen over a million of its subscribers sign up for one of ...
---
There's a new kid on the smartwatch block, which means that Google needs to make sure that its own gear is ready for the challenge. That's why the company is pushing out new features to its Android Wear devices in the coming weeks. The biggest additi...
---
The first proper trailer may have stolen the show at Star Wars Celebration, but the revelation that spherical droid BB-8 was a physical prop came a very close second. Like a lot of people, when industrial designer Christian Poulsen saw the adorable s...
---
Gizmodo The Gadgets Weblog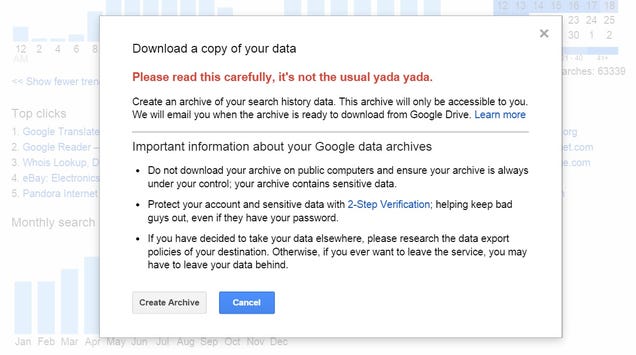 You can now download your entire Google search history to your computer. Sound neat? That's what I thought at first. And then I realized there were dangerous things in my search history—things way worse than my taste in porn.

---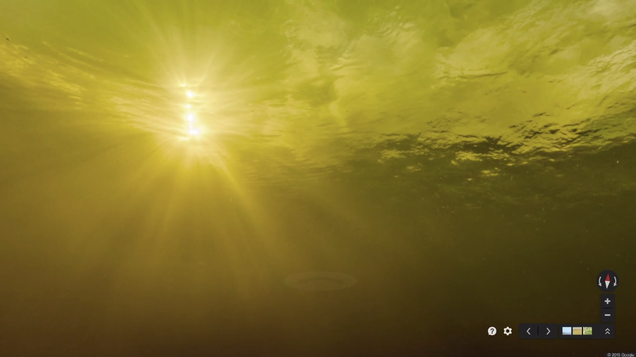 The internet is really good at over-analysing photos, and Google is good at bringing the internet into our homes. So for armchair amateur sleuths, this should be The Dream: a chance to find the Loch Ness Monster without having to go to dampest darkest Scotland.
---
Are you fascinated by technology in all its forms, and obsessed with following the latest news on everything from smartphones and chromebooks, to internet culture and emerging tech? If you've got some experience working as a tech editor or journalist, Gizmodo's news editor gig could be yours!
---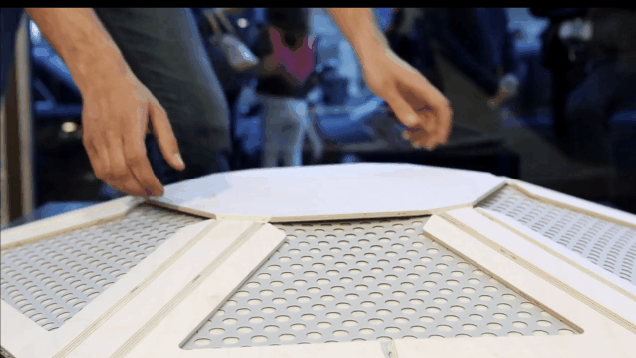 The last time we checked in with MIT's Self-Assembly Lab, it was showing off video proof of a chair that assembles itself in water . Now, the team has uploaded video of its latest project: A flatpack table that does the assembly itself.
---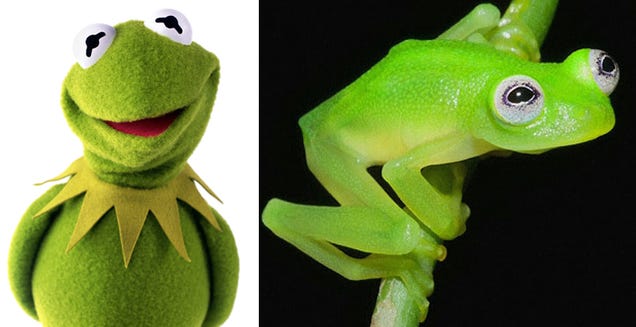 We've found Kermit the Frog in real life and it's a species of glassfrog just recently discovered called Hyalinobatrachium dianae in Costa Rica. It's bright green just like Kermit, has big white adorable eyeballs just like Kermit and the males have a very unique mating call... just like Kermit, I guess? Anyway, the resemblance is uncanny.
---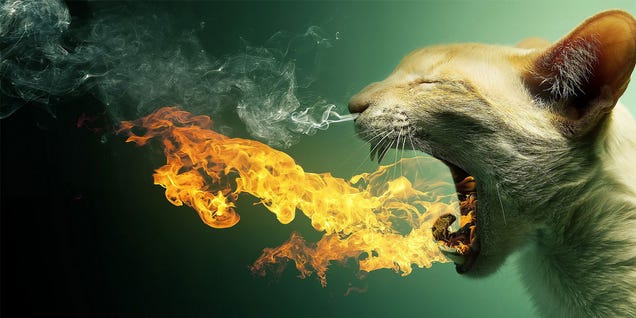 So Twitter created a rather obscure new setting in its privacy menu called "Receive Direct Messages from Anyone." Now, people you don't follow can send you a direct message, or DM, in private. Here's why this setting got people's knickers in a bunch — for some pretty good reasons.
---
This article has been removed at the request of the family described in it.


---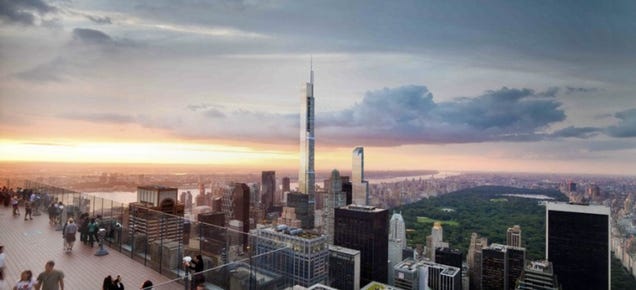 The supertall race in Midtown Manhattan is marching skyward at an astonishing rate, with at least four towers on West 57th Street destined to be among the world's tallest. Now we have some official-official images of the Nordstrom Tower, which, at 1,775 feet, will at some point be the tallest residential building on the planet.
---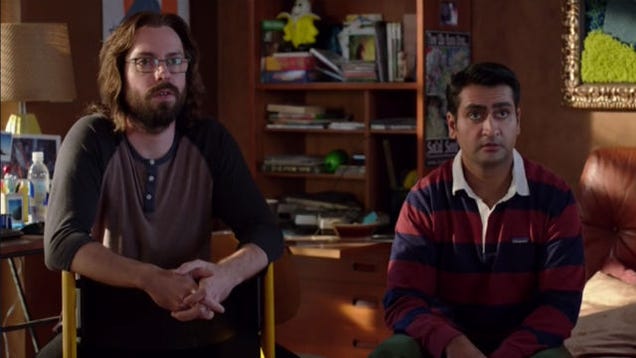 The line between satire and just accurately portraying The Way We Tech Now is very, very thin on Silicon Valley. "Runway Devaluation" has a plot that manages to be utterly silly and completely plausible.

---
io9 How The Most Daring Plan Of WWI Turned Into A Military Disaster | Jalopnik All The Shameless Chinese Car Knockoffs At The Shanghai Motor Show | Jezebel I Was Raped in Burkina Faso and My Rapist's Trial Will Take 10 Years | Kotaku 'Invisible Nunchuck Guy' And Other Video Game Retail Horror Stories | Kinja Popular Posts
---
It's hard to find a more polarizing architecture—even among scholars it's most likely to be described as "ugly," "unloved," or even "hated." I'm talking about Brutalism, the blocky unfinished concrete style which used to be very common in cities around the world, but is now being demolished at an astounding rate.
---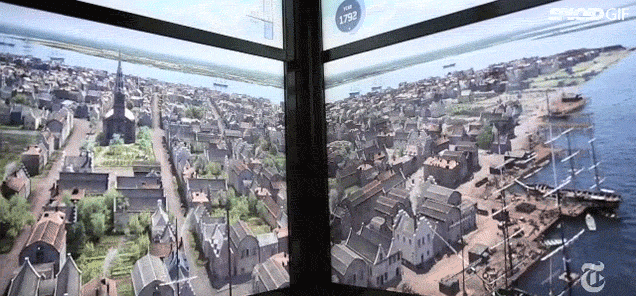 Beautiful. Breathtaking. Tragic. Saddening. Historic. The new One World Trade Center's observatory has elevators that display a 515-year visual timeline of New York City's skyline and it's an incredible view. Like if you were in a glass elevator and watching history unfold right before your eyes.
---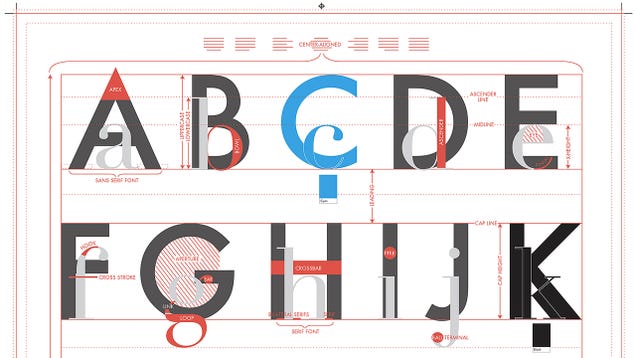 If you can't figure out why all your friends were snickering at your home-made wedding invites you carefully designed using Papyrus, Pop Chart Lab's new Alphabet of Typography print will give you a much-needed crash course in font design, spacing, and terminology.
---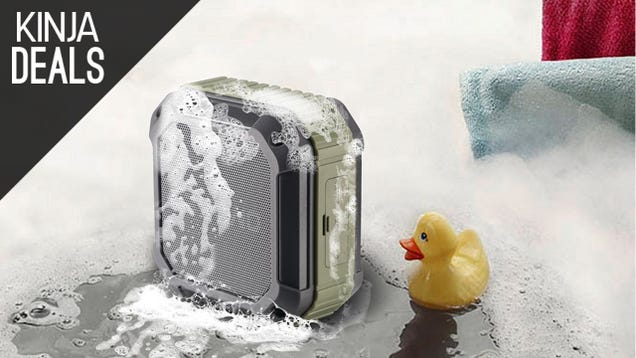 We've seen a handful of $25 Bluetooth speakers, but not many of them can go into the shower with you. The Omaker M4 can do just that thanks to its IP54-rated splash resistance, and still deliver up to 12 hours of playtime on a single charge. [Omaker M4 Splashproof Bluetooth Speaker, $25 with code 99OMAKER]
---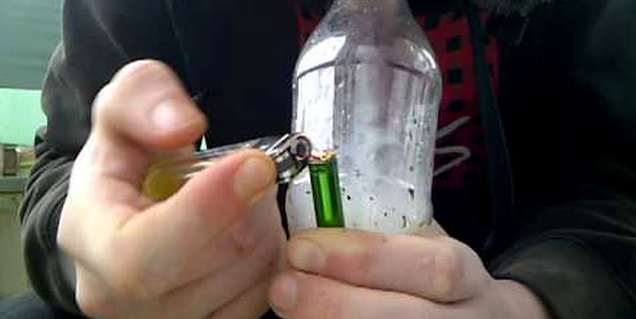 Despite an outdated rep in popular culture as slackers, most weed connoisseurs that I know are crafty engineering sorts. A whole DIY culture of creating ways to ingest that sweet, sweet herb exists, especially prevalent in pre-vaporizer days. What's the most bizarre build you've seen?
---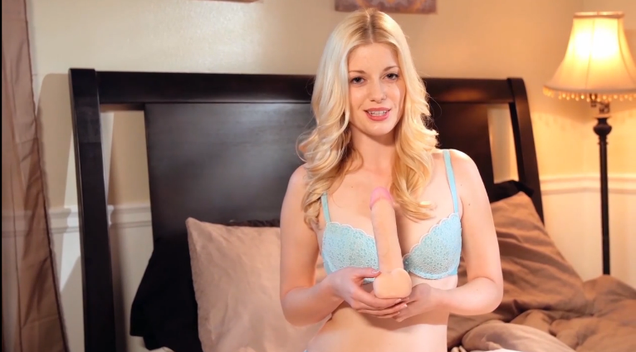 PornHub, one of the world's leading pornography destinations, is throwing in its support for testicular cancer awareness month with a new PSA video cleverly titled "Charlotte Stokely teaches you to last longer." (Obviously, obviously not safe for work.)
---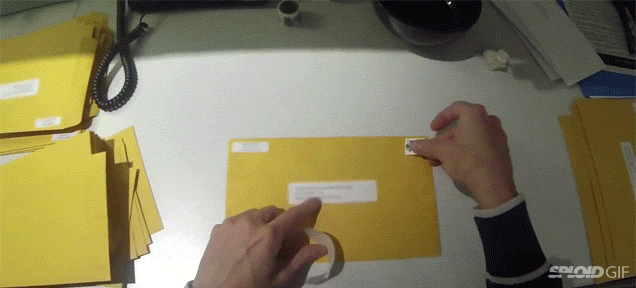 Everybody's life seems to be so awesome when they strap on a GoPro and hit record. It's like they've joined a secret club where everyone jumps out of planes for breakfast, beat avalanches for lunch, go spearfishing for dinner and fly in a wing suit for a light dessert. But the truth is, not everyone's life is that amazing! Sometimes we're stuck in our office job sending out envelopes.
---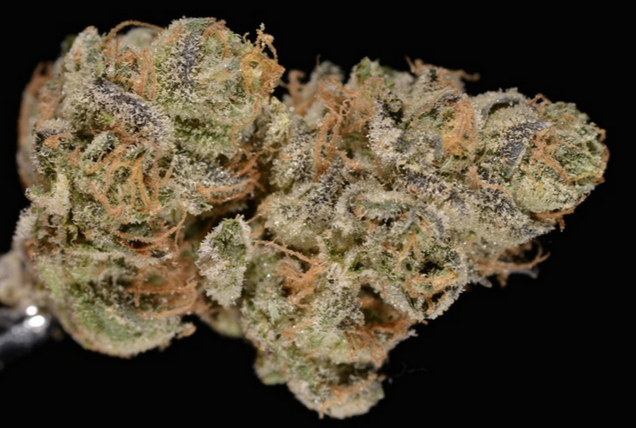 I first heard of Girl Scout Cookies a few years ago, shortly after I got my prescription for cannabis in California. I went into my local dispensary and asked for whatever buds they had that smelled the nicest. "Have you tried Girl Scout Cookies?" the woman behind the counter asked. "It's famous."
---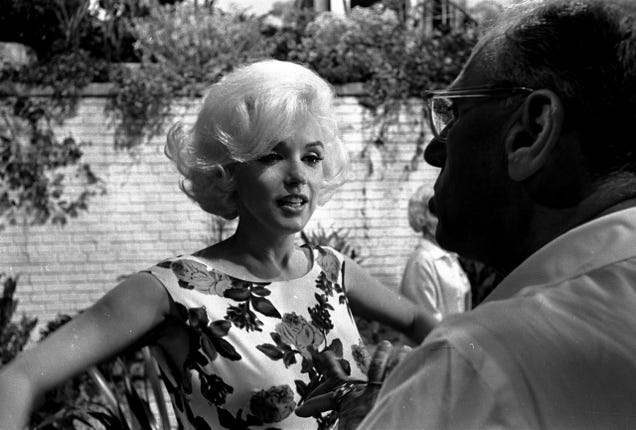 Did a retired CIA officer recently admit on his deathbed that he murdered Marilyn Monroe? Nope. It's all part of a stupid hoax from fake news site World News Daily Report.
---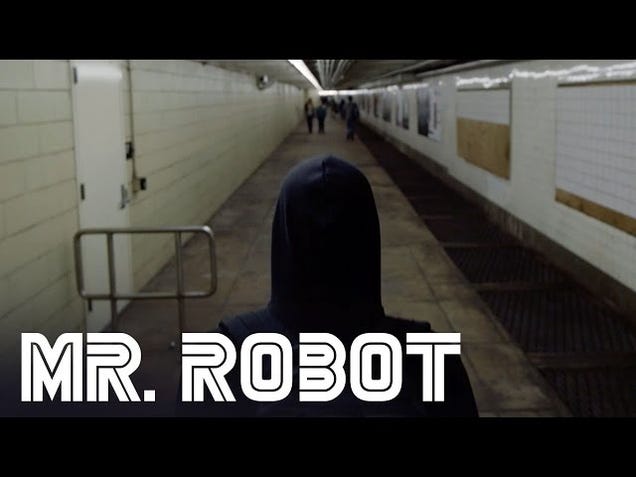 Here's the teaser for the new hacker television series Mr. Robot that took the South by Southwest Film Festival by storm earlier this year. It's sort of like a darker version of Hackers, with a tormented geek hero named Elliot who is tempted by Anonymous-like forces of chaos.
---