In the great fight against cancer, scientists look for solutions that are both effective and less ravaging than current treatments like chemotherapy. One experimental concept, optogenetics, uses light to reduce or eliminate cancer cells. Researchers...
---
If you thought Ultra HD Blu-ray players were already pretty expensive, Panasonic would like to have a word. Whereas Samsung's player and the recently released unit from Philips aim for a mainstream crowd with $400 price tags, Panasonic is targeting a...
---
Yes, we did accidentally rickroll y'all this week in the Trent Reznor/Juno post. Our (hilarious, unintentional but not really regrettable) bad. Thanks to the attentive commenters who alerted us to the error. Also, for those of you keeping track of...
---
After capturing and transmitting the most detailed images of Pluto we've ever seen, NASA's New Horizons space probe is getting a new mission. NASA announced today that the probe had received funding to continue its exploration of the outer reaches of...
---
Professional gaming continues its slow creep into the mainstream, landing airtime for another tournament on a prominent sports channel. ESPN2 will air the world championship matches for Street Fighter V live from the Mandalay Bay events center on Jul...
---
A day after we learned that the National Highway Traffic Safety Administration (NHTSA) is investigating a fatal crash involving Tesla's Autopilot feature, more details have emerged. The Florida Highway Patrol confirmed to Reuters that a portable DVD...
---
BMW has already said it wants to get autonomous cars on the road by 2021, but the automaker doesn't have all the technological know-how to make that a reality. To get there, BMW today announced a partnership with Intel and computer vision / sensing c...
---
Need a little extra pocket money? Is Verizon your cell phone carrier? You might be able to hit the company up for a little boost in your cash flow then, provided you bring a few new customers along with you.
---
If you've ever shopped at Alibaba, you know to tread carefully: the online marketplace has long had a problem with merchants peddling counterfeit goods. It's given the site a bad reputation, creating tension between Alibaba and major brands. Today, t...
---
The US Senate's Sergeant at Arms (SAA) announced earlier this week that staffers would no longer be able to request new BlackBerry OS 10 devices for official work. That includes the Q10, Z10, Z30, Passport and Classic. In their place, the SAA is offe...
---
When you think of rockstar hackers and infosec pundits, I'm sure it's easy to imagine people who are humble, kind and patient, and never look down on anyone who would reuse a password. OK, maybe infosec types aren't known for doing benevolence all t...
---
The United Nations Human Rights Council has had enough of state-sponsored attempts to restrict internet access and punish people who use the internet as a space for free expression. The council on Friday passed a resolution that reaffirms and expands...
---
It didn't take long for Apple to respond to Spotify's claim that it's using App Store approvals a way to handle competitors. In a letter obtained by BuzzFeed, Apple general counsel Bruce Sewell described the allegation as "troubling" and that Spotify...
---
MoviePass, the subscription service that lets you see one theatrical film every 24 hours, has come under fire after testing out new pricing options with some customers, which are significantly more expensive and restrictive than existing plans. The c...
---
Oh, Sony. The company has tried time and again to craft a smartphone that would find success in the US, and time and again it has fallen short. But when Sony pulled back the curtain on a batch of new Xperia X's at Mobile World Congress earlier this y...
---
The details of an ambitious plan from Google's sister company Sidewalk Labs to create entire "smart neighborhoods" just got a little clearer. According to Sidewalk Labs' pitch deck, which was obtained by Recode this week, the plan goes far beyond tho...
---
Sony is back in the robotics race. The consumer company gave us AIBO, one of the most popular "entertainment" robotic dogs, in the late '90s. But due to heavy losses and a corporate restructure in 2006, the canine bot and all related AI efforts were...
---
Hackers can use brute force to break into tens of millions of Android devices using full disk encryption, thanks to a series of security issues linked specifically to Android kernel flaws and Qualcomm processors, Neowin reports. The vulnerabilities w...
---
Just over a month after its propulsion test in the Nevada desert, there's a major staff shakeup at Hyperloop One. Recode reports co-founder and CTO Brogan BamBrogan stepped down from his role with one of the companies that's looking to make Elon Musk...
---
Amazon's virtual assistant could already lend a hand with re-ordering items, and now Alexa is a much more helpful shopping companion. Rather than just replenishing items you've already purchased or compiling a shopping list, Alexa now searches for ne...
---
Facebook has over 1 billion users around the world but, as you might expect, not all of them speak the same language. This can be an issue if you have friends and family who speak in different lingo. The company has supported multiple languages for s...
---
By Lauren Dragan This post was done in partnership with The Wirecutter, a buyer's guide to the best technology. Read the full article here. If we wanted to buy in-ear headphones to replace the earbuds that came with our phone for around the same pr...
---
Amazon is always looking to pad its streaming library, and that includes new shows for younger viewers. The company announced today that it's now the "exclusive subscription streaming home" for a number of PBS Kids series. Shows like Daniel Tiger's N...
---
Despite only being on many people's radar for just over six months, electric car company Faraday Future has managed to keep itself firmly in the spotlight. It's already unveiled a prototype of its FFZero 1 supercar, struck up a deal with Aston Martin...
---
A Brazilian court has frozen 19.5-million reals ($6-million) of Facebook's cash after the social network's messaging service, WhatsApp, failed to hand over data as part of a criminal investigation. Reuters reports that Brazilian law enforcement sough...
---
Gizmodo The Gadgets Weblog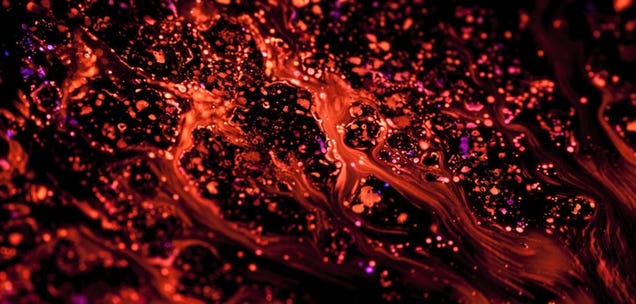 Scientists are scouring the universe for evidence of extraterrestrial life, but have you ever wondered how life began on Earth? Let physicist David Kaplan explain in the latest installment of Quanta's "In Theory" video series. Hint: it's all because of increasing entropy.
---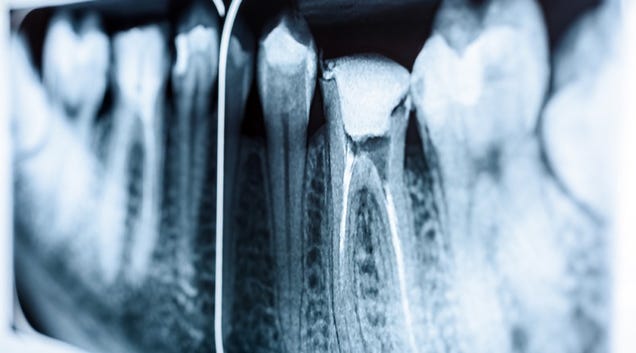 There's lots of fun things you could be doing this weekend, barring unexpected misfortune—like needing an emergency root canal. It's arguably the most dreaded dental procedure, but if a promising new type of filling pans out, no one need ever suffer through this often-painful process again.
---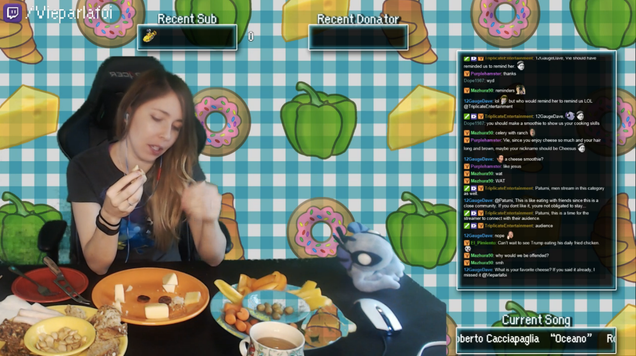 One of Twitch's new experiments is allowing people to eat meals in front of their audience. The streaming service is called this "social eating," and there's some pretty strict (and hilarious) guidelines about what people allowed to do.
---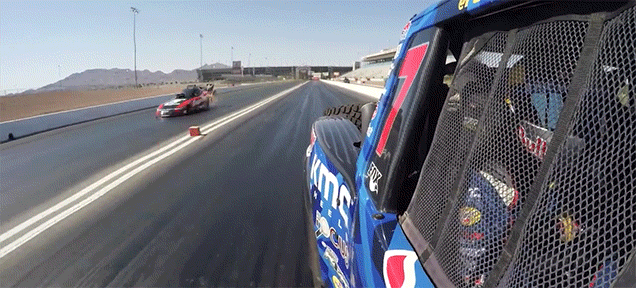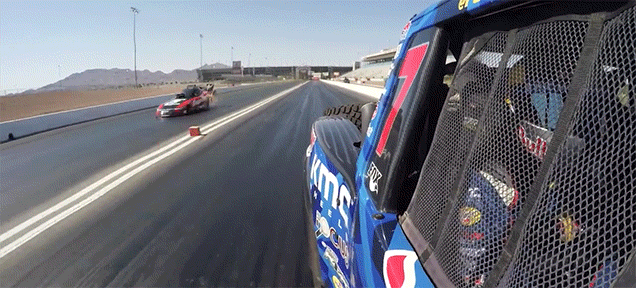 Well, you know exactly what's going to happen. When a car has 10 times the horsepower of a truck, the truck is going to get smoked. The question is how bad will the torching be? Hilariously bad. The trophy truck was given a six-second head start and still got beat, because the Funny Car is just too ridiculously powerful. It's obviously not even fair (and fairness isn't the point), but it's just awesome to see what is basically a rocket on wheels launch on the ground and whip past the truck.
---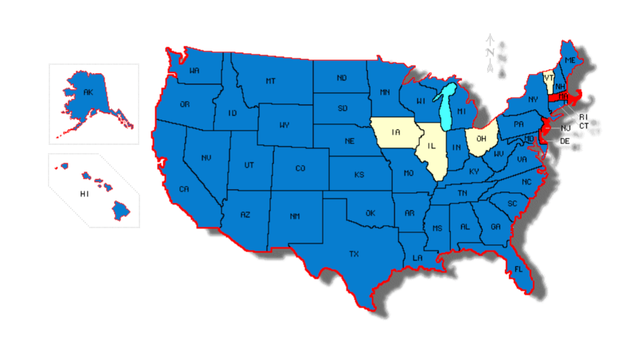 No doubt you're wanting to plan a fireworks display this weekend to honor the most amazing country in North America and its awesome political leaders. Here's where you can celebrate Happy Canada Day the way it was meant to be celebrated!
---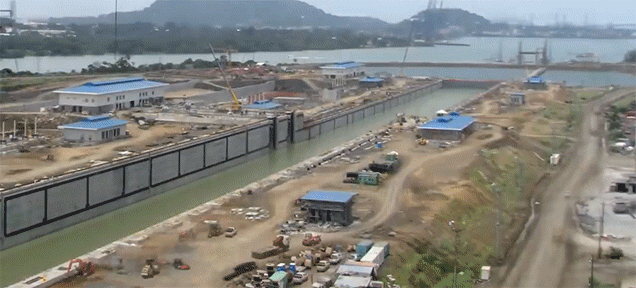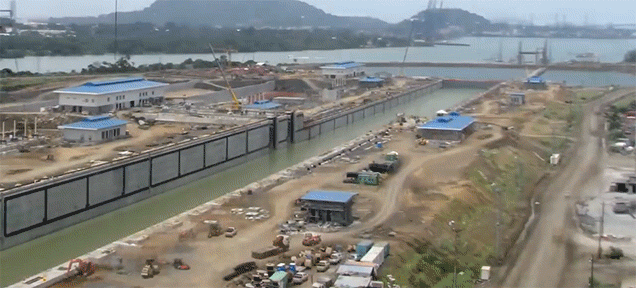 The timelapse gets a little hectic and sometimes you don't know what the hell is going on (unless you're well-versed in canal building), but it's just crazy to see a strip of land get carved out and then built out with concrete. Like, we just really gashed the Earth and filled it up with water.
---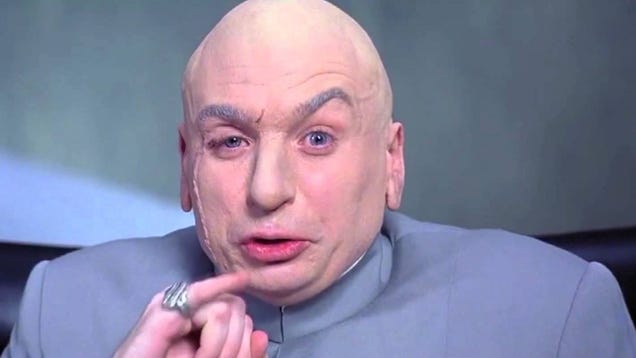 Apocalyptic weapons are currently the domain of world powers. But this is set to change. Within a few decades, small groups — and even single individuals — will be able to get their hands on any number of extinction-inducing technologies. As shocking as it sounds, the world could be destroyed by a small team or a person acting alone. Here's how.
---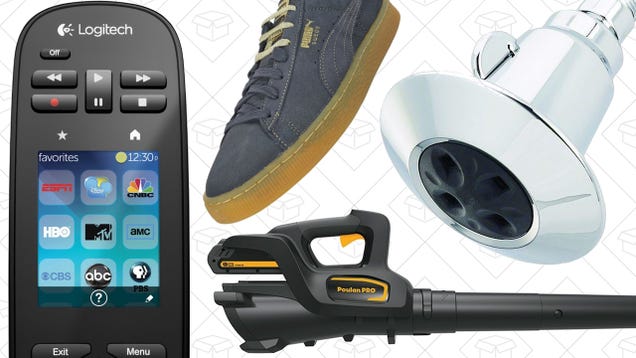 Puma shoes, a popular shower head, and free Prime Pantry shipping lead off Friday's best deals.
---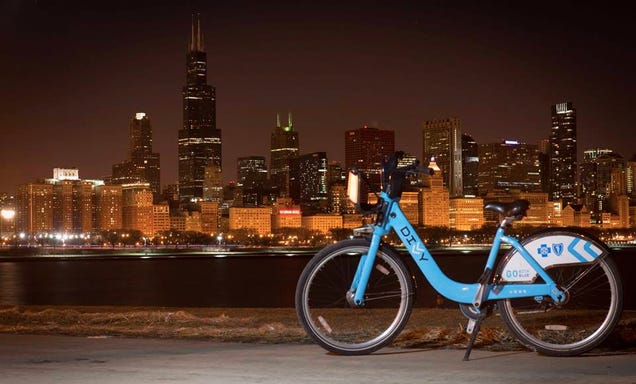 A 25-year-old woman was killed in Chicago Friday morning when a commercial truck crushed the bike-share bicycle she was riding, reports say. She appears to be the first fatality in any bike-share incident in the U.S. since such programs were introduced in 2007.

---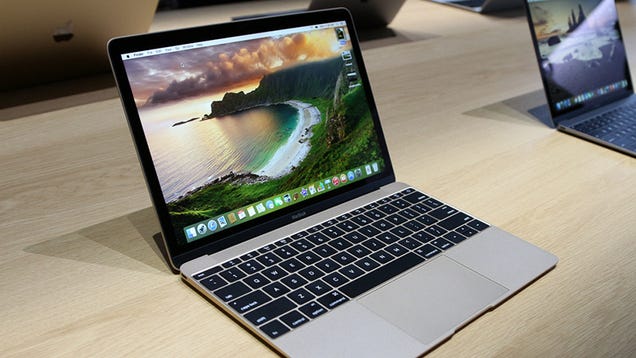 Unfortunately, it's an inevitable part of life. Your brand new shiny laptop is gradually going to accumulate all kinds of software bloat and other clutter that drags it down—but you don't have to suffer needlessly. We've covered speeding up your Windows 10 machine , and similarly, here are four quick tips for those of you on the Apple side of the fence.

---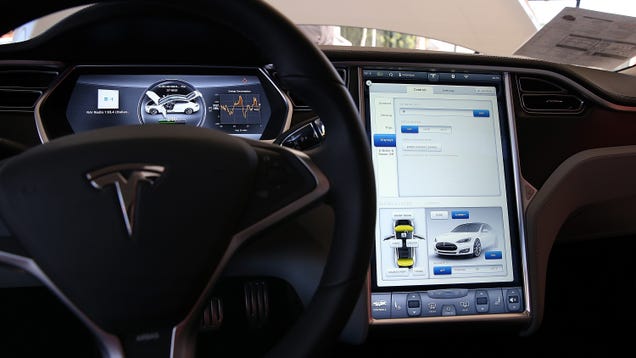 There are some troubling new details about the deadly crash involving Tesla Autodrive . Police have confirmed that they found a DVD player in the car of a man who died earlier this week after his Telsa Model S hit a truck while in Autopilot mode. He was reportedly watching a Harry Potter movie when it happened.

---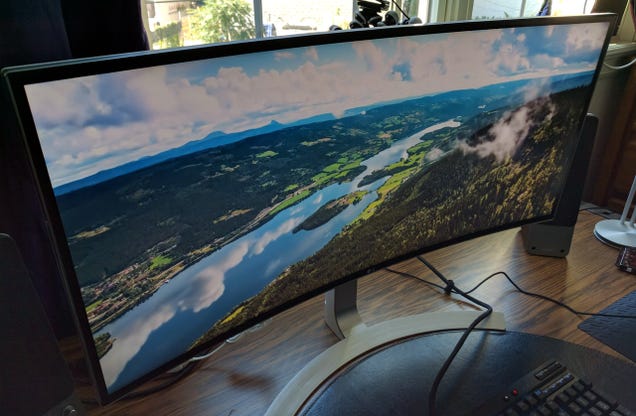 I moved a few weeks ago, so I had to break down and re-set up my workspace. When I did, I replaced my dual-display setup with a new 34" ultrawide LG curved display. It's had its quirks, but now I'm not sure I could ever go back. Here's why, and why it's worked so well for me.

---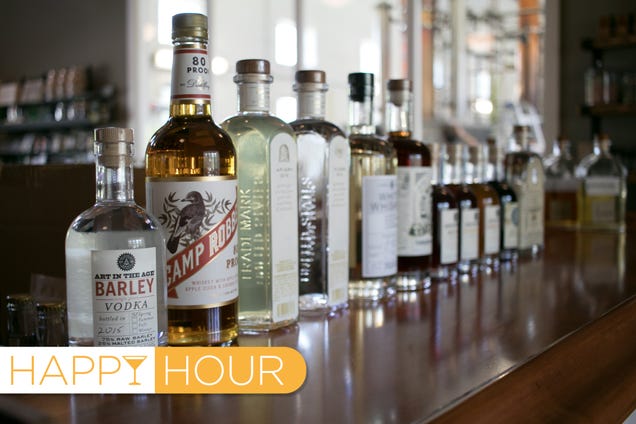 Steve Grasse wanted to make the best spirits in the world—so he followed the water. It led him to Tamworth, New Hampshire, a colonial-era township at the foothills of the White Mountains. The town drinks from the Ossippee aquifer, an underground labyrinth of granite-purified mountain water that's never seen a trace of industrial pollution.

---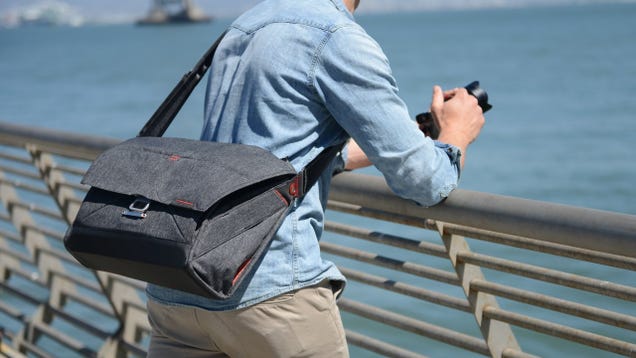 Peak Design's Everyday Messenger Bag shot past the competition to take the title of your favorite camera bag.

---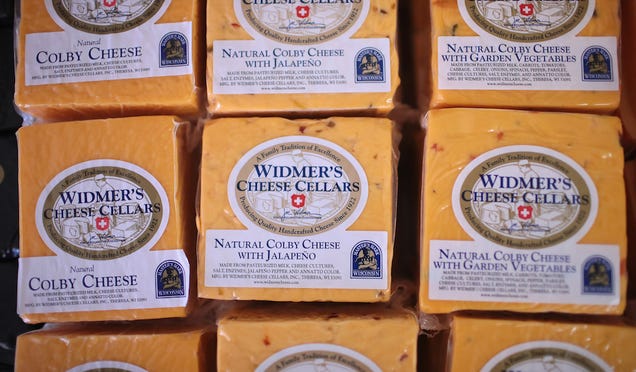 Before you slap a piece of bright yellow American cheese on your burger this holiday weekend, consider the plight of a poor truck driver in Oak Creek, Wisconsin, whose truck full of cheese was stolen on Friday.
---
Don't forget: You can email us tips at tipbox@gizmodo.com, send them directly to any of our writers, or use our anonymous SecureDrop system.
---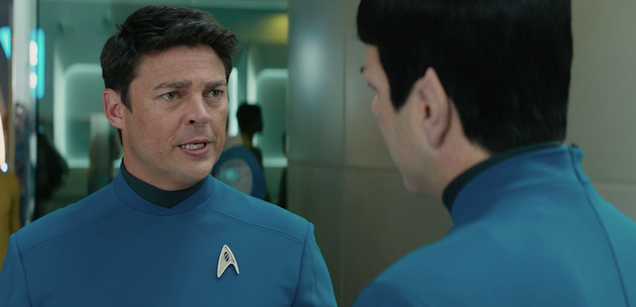 It's July, which means we're now less than a month away from the latest Star Trek film, Star Trek Beyond. Expect to hear lots about it as we get closer, but a clip is now online, and it's pretty damn great.
---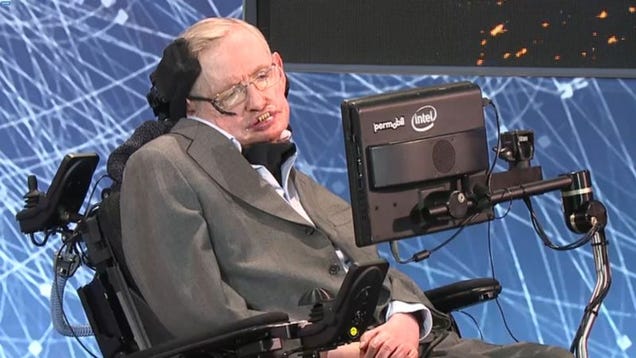 An American woman was arrested this week for flooding Stephen Hawking's email with death threats, then stalking him at an astronomy festival in the Canary Islands.

---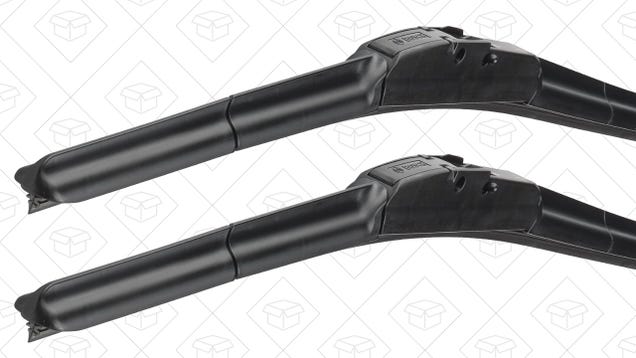 Summer isn't kind to your wiper blades, so if you've been struggling to see the road through streaks on your windshield, Amazon's offering up a pair of Bosch Insight Blades for just $22 right now. Just pick the two you need, add them to your cart, and the discount should appear automatically. The deal even allows you to mix and match sizes, so you can almost certainly find a combination that will work for your car.

---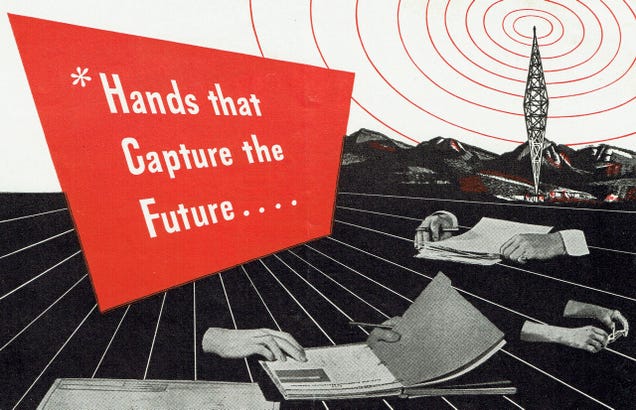 I came across this fantastically modern ad in the April 1945 issue of Radio-Craft magazine and just had to share it with you as we all slowly slide into the Fourth of July weekend.

---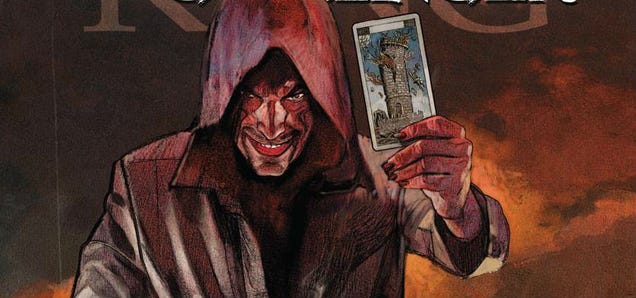 The film adaptation of Stephen King's The Dark Tower has been shooting for a while now, but most of that was happening in South Africa. This week, the film moved to New York City, and the increase of prying eyes caught a glimpse of Matthew McConaughey as Randall Flagg, the Man in Black.
---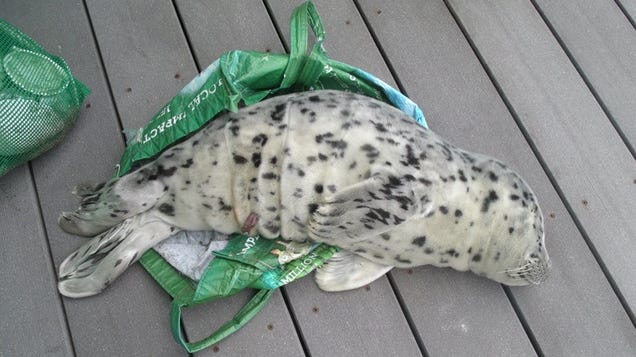 Two seal pups died in separate incidents recently after humans—no doubt well-meaning individuals!—attempted to help them, thinking they were abandoned or distressed. Say it with me now, slowly and loudly: Stop trying to rescue wild animals by yourself.
---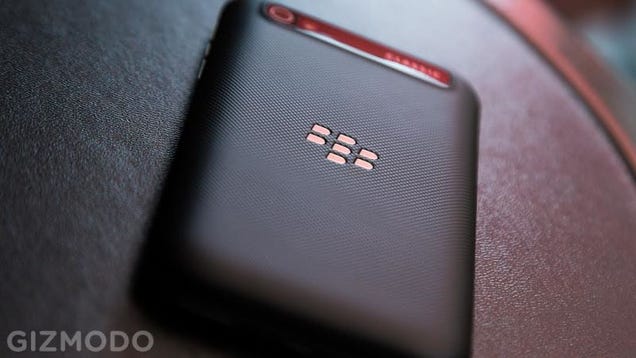 Blackberry's most loyal customer has always been the US government. But it looks like things are changing, for the Senate at least. According to a memo, the Senate is ending its years-long relationship with Blackberry.
---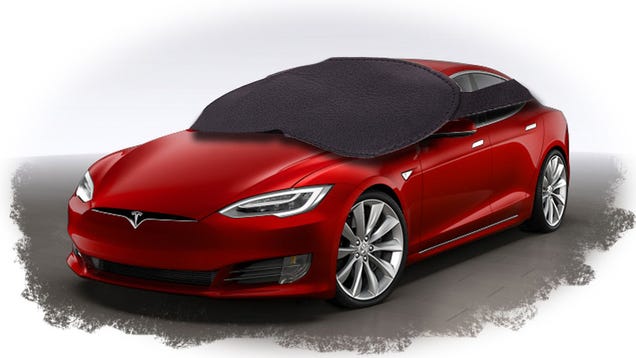 A grim milestone has been set in the history of automobiles: the first person was killed while a semi-autonomous car was driving. While it will be up to the National Highway Traffic Safety Administration to officially determine what went wrong, this circumstances of this accident, coupled with a similar, much more minor incident and Tesla's own words suggest a large and potentially dangerous blind spot in the Tesla Autopilot system.

---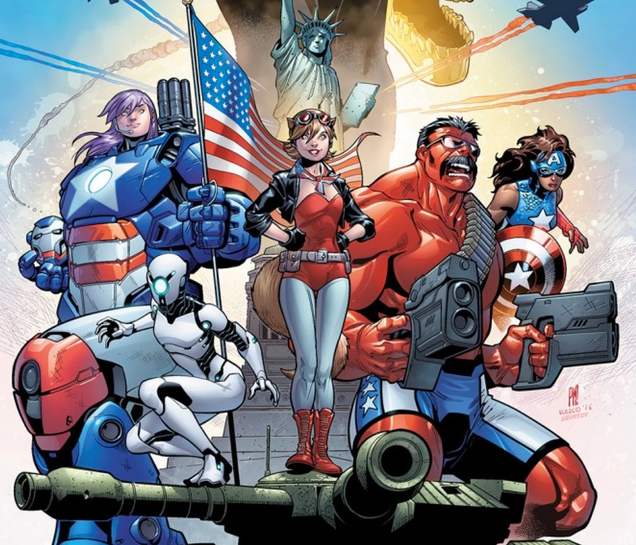 If good ol' truck-driving, CB-radio-in-his-skull superhero Ulysses Solomon Archer (star of the 1980s U.S. 1 title) does not appear in this book in some form, I will be crushed.
---