Dr. Peggy Whitson, the first woman to command the ISS, might soon also hold the record for the most spacewalks by a female astronaut. She's scheduled to step out of the ISS today (March 30th), and once she does, she'll have eclipsed the number of tim...
---
Hey, good morning! You look fabulous. Yesterday we focused on Samsung's big Galaxy S8 reveal, and it didn't disappoint. If you need to get up to speed in a hurry, we boiled the entire event down into one nine-minute video that you can watch here.
---
Microsoft's Twitch competitor, Beam, has arrived on Xbox One. And seemingly in an effort to keep streamers healthy, there are a few tools in the back-end to remind folks to do things like eat and stretch. Simply check the "Enable Health Reminders" bo...
---
Domino's has unleashed another set of pizza delivery drones, this time in Germany and the Netherlands. Last year, it worked with Flirtey to drop pizza to customers in New Zealand using unmanned aerial vehicles. For this pilot program, however, it cho...
---
After one of its self-driving Volvos in Tempe, Arizona was struck by another car, Uber temporarily shut down all autonomous testing in the state and in Pittsburgh, Pennsylvania. No major injuries resulted and both sites resumed operations early this...
---
Now that shared rides represent a sizable portion of Uber and Lyft's business, both companies have been looking for new ways to expand their offerings while making the whole system more efficient and affordable at the same time. According to TechCrun...
---
The latest installment of Mass Effect is here, but so far, Andromeda doesn't look like it's a high point for the series. A Metacritic score in the 70s puts it well below earlier games that all rate in the 90s, as concerns have been raised over facial...
---
The combination of face-mapping and video projections makes for a trippy experience. The technology transforms the human face into a canvas for digital art. When a bright red lightning bolt appeared on Lady Gaga's face during her David Bowie tribute...
---
The new Autopilot features have been lurking in Tesla's latest electric vehicles for a few months and now they're ready to go live. For HW2 vehicles we're talking things like the Lane Departure Warning system, Autosteer at much higher speeds (80mph v...
---
When Mercedes-Benz parent Daimler unveiled plans to have at least six electric cars on the market within a decade, it was clearly being conservative. The automaker has announced that it's accelerating those plans, with over 10 EVs on the road by 202...
---
When FCC Chairman Ajit Pai froze the plan to include nine broadband companies in the commission's Lifeline program in February, the future of low-cost, government subsidized internet access suddenly seemed uncertain. Now, nearly two months later, Cha...
---
You didn't have to wait long to see the first phone packing Bluetooth 5.0 -- in fact, it's less than a month away. When Samsung posted the specs for its brand new Galaxy S8 line, it quietly let slip that the smartphones would use the bleeding edge wi...
---
Tribeca was the first film festival to embrace video games as a storytelling medium, showcasing the world premiere of detective game L.A. Noire nearly six years ago. Now, the organization is teaming up with publication Kill Screen to launch the inaug...
---
As a rule, you can safely assume that moons and asteroids will all orbit a planet in the same direction. If they didn't, interactions with their host would likely send them flying off course. However, it's now clear that there are exceptions to thi...
---
Blizzard is working hard to overhaul its free-to-play multiplayer online battle arena (MOBA) Heroes of the Storm. The studio has announced some big changes are coming in the game's 2.0 update, including a new reward system similar to Blizzard's hugel...
---
After a 15-minute "you can still trust us" intro, endless inspired-by-your-dreams cliches and enough specs to benumb the most caffeinated tech blogger, Samsung actually unveiled two damn good phones, the Galaxy S8 and S8+. We wouldn't be so cruel as...
---
Before Samsung unveiled the Galaxy S8 to the world, it teased the audience with a device that would break the conventions of the traditional smartphone. The event's pre-roll animation showed an enormous 1980s brick phone morphing into a 1990s-era fli...
---
While horror MMO The Secret World never quite became the next World of Warcraft, its unique supernatural vibe made it a cult hit among MMO fans. The game's publisher, Funcom, plans to relaunch the game as a free-to-play "shared-world action RPG," no...
---
Blue Origin has given you plenty of glimpses of the outside of its tourism-oriented New Shepard rocket, but what about the inside -- you know, the place where you'll spend all of your time? You now have an idea of what to expect. Jeff Bezos' spacef...
---
After no small amount of hype, the Xbox One's big spring software refresh is finally rolling out to everyone. The March update centers around a redesigned interface that's designed for speed above all else. It's quicker to perform more than a few tas...
---
Samsung is entering an increasingly crowded club with its new Dex dock, which turns the Galaxy S8 into a pseudo-desktop replacement. It's an idea most recently pushed by Microsoft with Windows Continuum (as seen in HP's Elite X3 and the Lumia 950), b...
---
Helping paralyzed people move on their own has been a lot tougher than 1970s TV shows led us to believe it would be. For what they believe is the first time, researchers used tech to bypass a quadriplegic patient's severed spinal cord, helping him mo...
---
Samsung knows you like big phones. However, the Galaxy Note's gone MIA this year for understandable reasons, leaving the new Galaxy S8+ to step up with its 6.2-inch screen and curved edges. But the Galaxy S8 line isn't the only big-and-bigger handset...
---
Google Calendar for iOS can be exceptionally useful if you're tired of Apple's stock scheduler, but there has always been one inescapable catch: it's only designed for iPhones... or rather, it was. Two years later, Google has updated Calendar to add...
---
Samsung just unwrapped its latest flagship phone, the Galaxy S8, along with some all-important prices and release dates. If you live in the UK, here's what you need to know: The phone comes in two models, the S8 and S8+, and will be sold for £6...
---
Gizmodo The Gadgets Weblog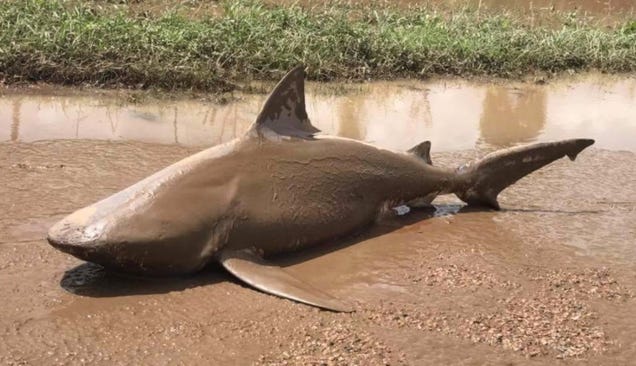 The Australian state of Queensland was hit hard this week by a vicious tropical cyclone. And while there has been property damage, thankfully no one was seriously injured by Cyclone Debbie. Well, no one, unless you count this 5-foot long shark that was found dead this morning near the floodwaters.

---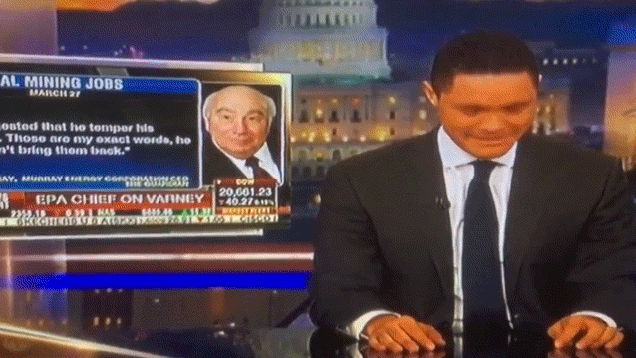 Earlier tonight, the broadcast of The Daily Show was briefly interrupted by a blip of stock war footage, a spinning ballerina, and a web address with a Russian domain name. The internet quickly assumed that the late night comedy show had been hacked. It wasn't.

---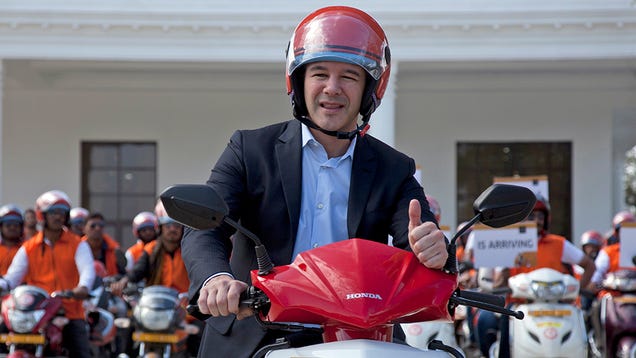 Last month Google filed a lawsuit against Uber alleging that the ridesharing company colluded with a former Google engineer to steal trade secrets and proprietary designs from the Waymo self-driving car unit. Today, Uber's lawyers filed a motion to move the case into the dark hole of arbitration.
---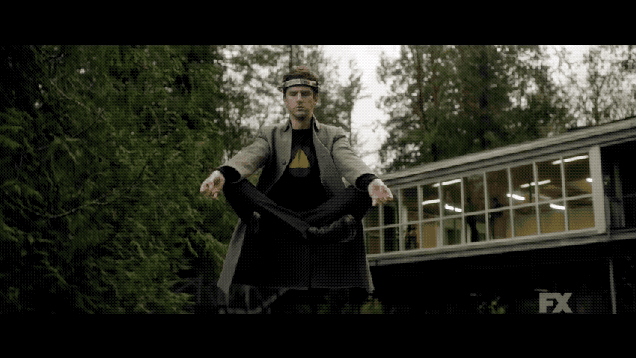 Legion just aired its first season finale, and all I can say is "Hell. Yes." It started off relatively slow, but that was just to get us warmed up for the plethora of twists and turns the Shadow King would hurl our way—ending in something I, in no way, predicted. I'm pretty sure I owe somebody on this site $5.

---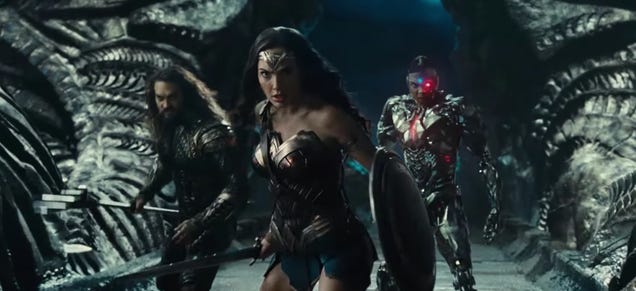 "Tone" has been the magic word for the DC Universe since the release of Batman v Superman. Would future films get the right tone, giving audiences a sufficiently fun, superhero feeling to go along with the universe's decidedly dark vision? Well, at CinemaCon 2017, that answer, maybe for the first time, was "Yes."
---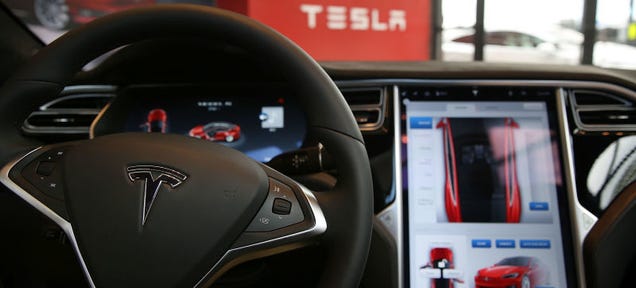 Tesla's approaching the launch date for production of the Model 3, and in the meantime continues to roll out the latest software update for owners with the latest hardware, including notable safety features and tasteful conveniences.
---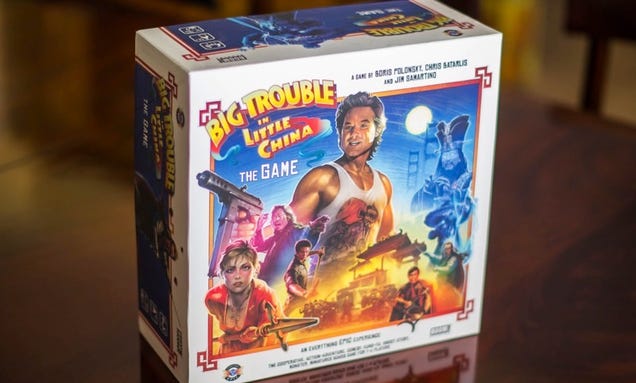 We first heard about Big Trouble in Little China: The Game last summer, and today we're getting a first glimpse of what the box art, game art, and—most excitingly—the miniatures will look like in the final product. Three words: Mini Egg Shen.
---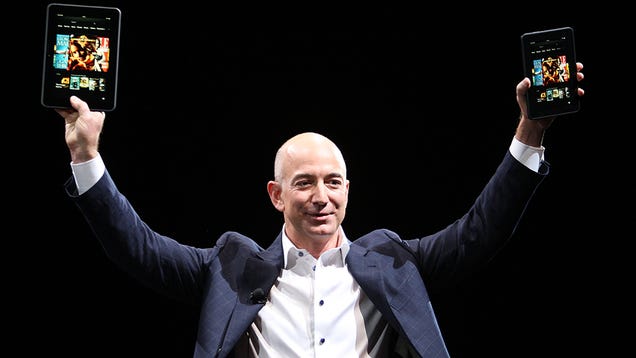 Amazon founder Jeff Bezos just had one of those days that we all have from time-to-time. He officially became the second richest human on the planet and he shut down a business that was founded by one of his bitter rivals.
---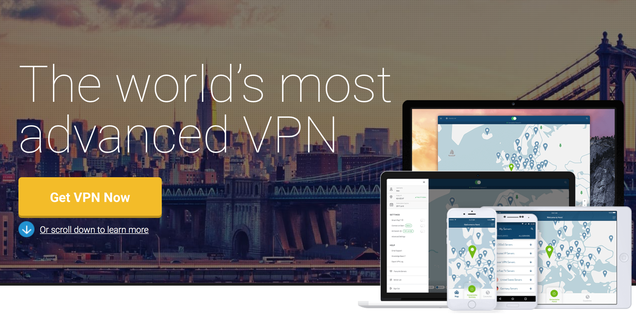 One day, we might get representatives in Washington that value their constituents' privacy over corporate profits, but until then, it's as good a time as any to sign up for a VPN service. Luckily, it costs less per month than a typical trip to Starbucks.
---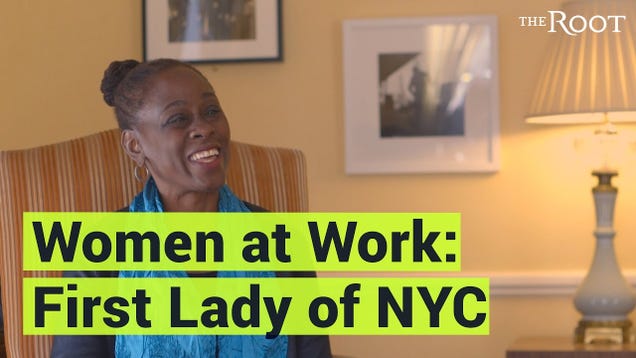 Editor's note: For Women's History Month, The Root is celebrating women from a wide range of professional industries in our video series Women at Work.
---
Vitals Starving Yourself Two Days a Week Is Actually Not a Bad Diet | io9 10 Banned, Censored, and Controversial Movies That Are Now Cult Classics | Kotaku Persona 5: The Kotaku Review | Jalopnik 'Battle Cars' Is The Newest And Best Trend In The Auto World |
---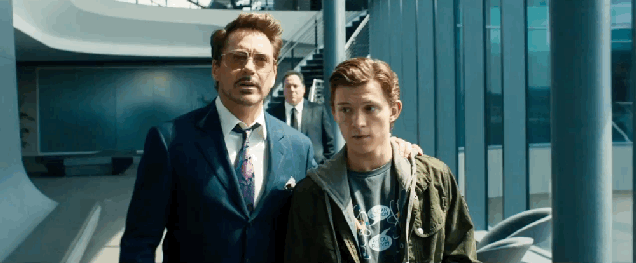 The latest trailer for Spider-Man: Homecoming has its share of hints and Easter eggs. Some big, others small. All of them pale in comparison to one shocking reveal, involving Tony Stark, Peter Parker, and a T-shirt.

---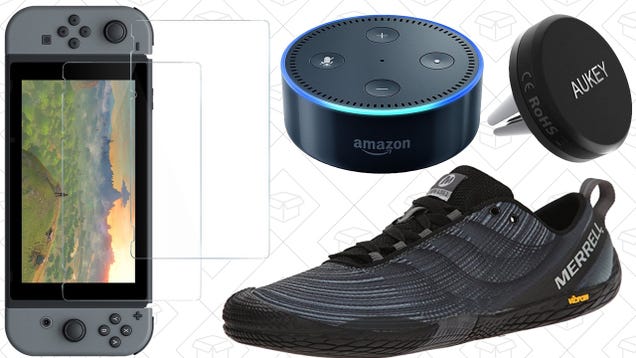 Nintendo Switch accessories from Anker, Echo Dot 3-packs, and Merrell shoes lead off Tuesday's best deals.
---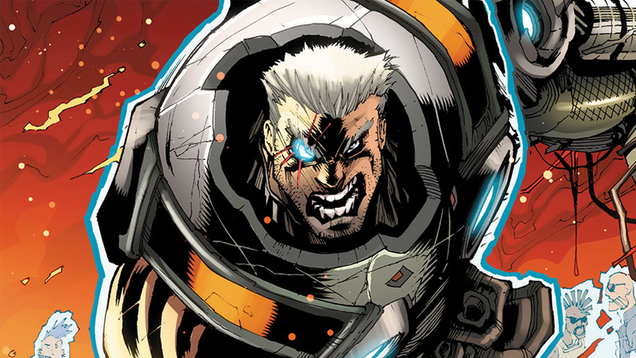 Over the last year, we've been drowning in rumor after rumor about just who will play time-traveling mutant Cable in Deadpool 2. We've had so many at this point, with no end in sight, we decided to do the only thing we could: scientifically rank all of the rumored candidates, in order of likeliness, desire, and…
---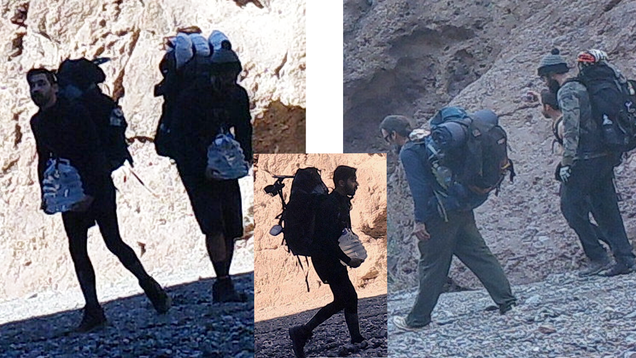 National Parks exist for all Americans to share and enjoy. And when something like a fossil or footprint goes missing, it stinks for everyone, including us Americans and scientists who need to know the footprint's location to help understand the animal that made it.

---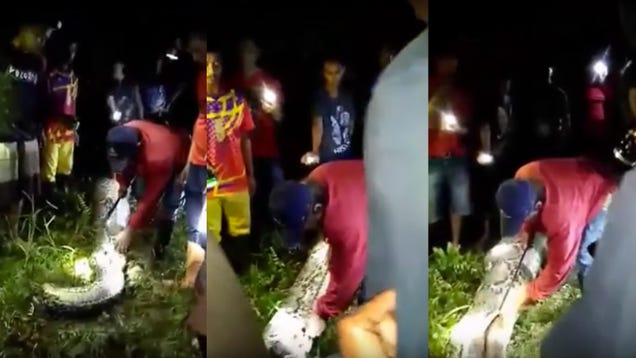 Snakes are scary. Even small ones—the way they move, the prospect of venom, those little forked tongues—can send chills down your neck. But did you know that some snakes can eat human beings? A tragic incident in Indonesia recently reminded the world of this fact.
---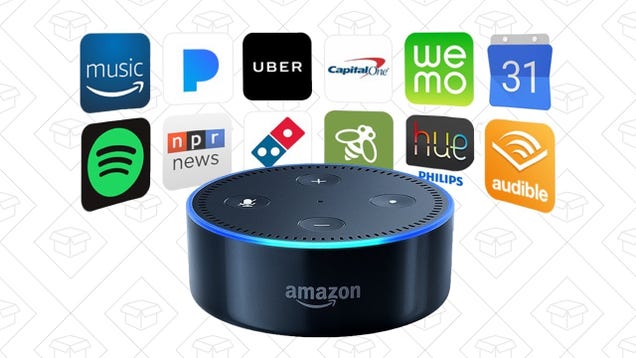 Amazon's Alexa is basically the operating system of the home, but to fully appreciate it, you need to scatter Echoes and Echo Dots around your house until they can basically hear your from anywhere. If you're ready to fully commit, Amazon's offering a solid discount on the already-affordable Echo Dot when you buy three
---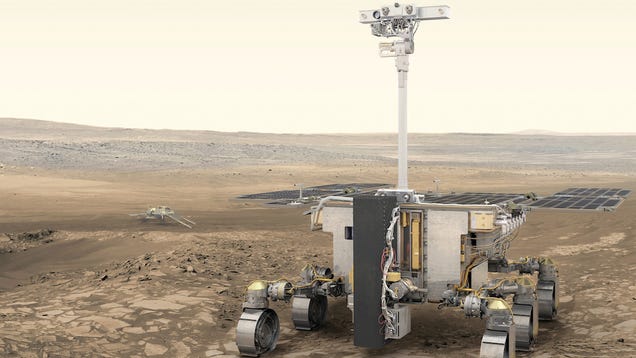 Mars rovers are great for many reasons, most importantly, because they allow us to live vicariously through a hunk of metal exploring the Red Planet. NASA's currently working on a yet-to-be-named rover mission slated for 2020, and is in the process of narrowing down a landing location. Similarly, the European Space…
---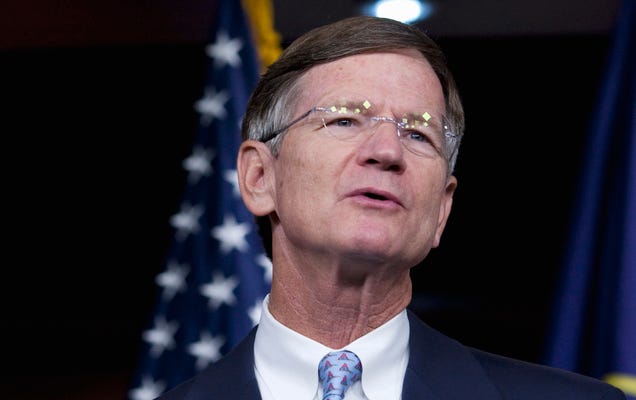 In the midst of today's highly-anticipated House Science Committee hearing on climate science and the scientific method, right around the time that Congressman Dana Rohrabacher thundered that certain witnesses (the one mainstream climate scientist in the room, specifically) should be ashamed of themselves for daring…
---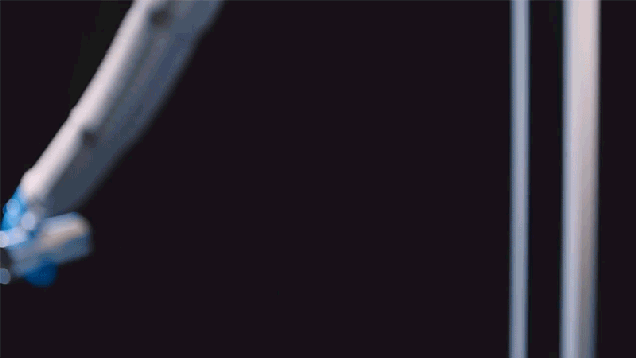 Hollywood movies have used giant squids and octopi to inspire underwater nightmares for decades. But Festo, a German company that makes industrial machinery, has realized that an octopus' amazing muscle-packed body and tentacles could actually be the ideal way to design and build a robot destined to work alongside…
---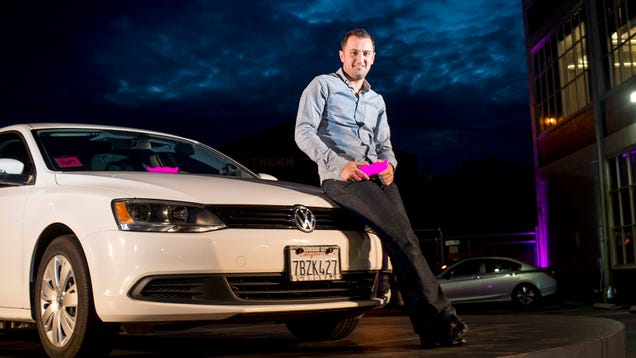 Uber has had a relentless year of scandals, spurring the logical conclusion that its arch-rival Lyft is now in a position to capitalize. John Zimmer, Lyft's president, spoke at length on Tuesday with Time about how his company's attempting to do just that—and it's ridiculous.

---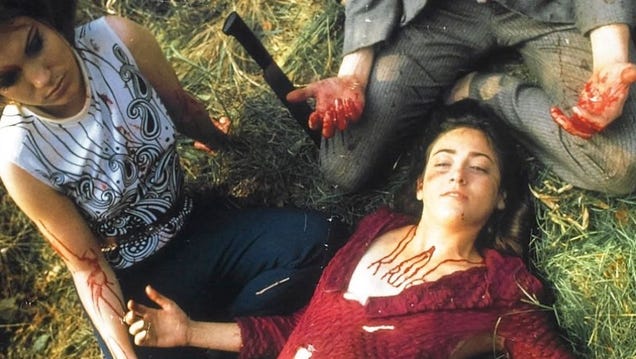 Recently, we shared a clip from Ken Russell's The Devils, a racy 1971 horror film that's finally available for streaming on Shudder after years of obscurity. That got us thinking about other cult movies once deemed so scandalous they were either censored, banned, or taken out of circulation for years.

---
OxyLED's OxySense motion-sensing closet light is one of the best-selling products in Kinja Deals history, and it's easy to see why. You can stick it anywhere, it turns itself on and off, and it's super cheap. Today, add two individual lights your cart (not the 2-pack available on the page), and get both for $15 with…
---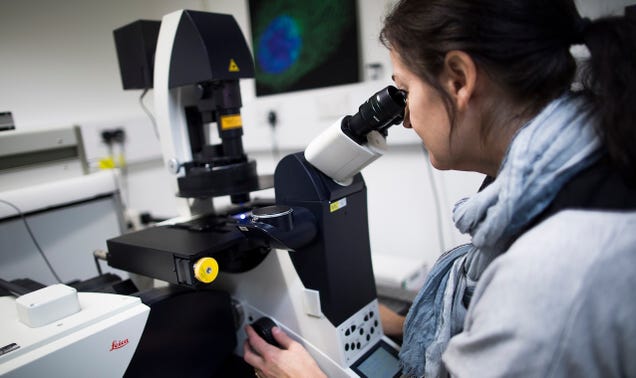 While the Trump Administration's plan for massive cuts to the Environmental Protection Agency has caused a veritable national panic, much less discussed has been the proposal to slash the budget of the National Institutes of Health.

---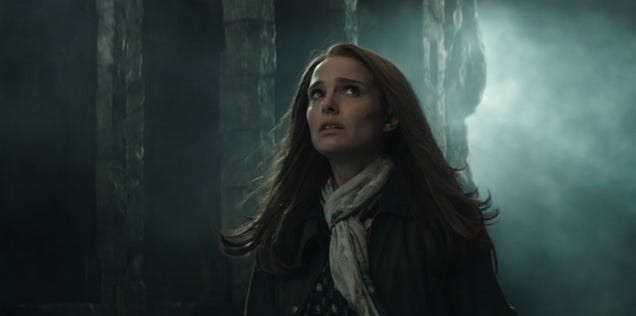 A movie we've been looking forward to for some time is Alex Garland's Annihilation, based on the crazy, critically acclaimed Jeff VanderMeer book of the same name. Well, there's good news and bad news. The bad news is it won't be out until 2018. The good news is the first footage was excellent.
---